How Can Nintendo Keep Momentum Going in 2018?
If you'd told most of the gaming community a year ago that Nintendo would have a massive comeback in 2017, you probably would've been laughed out of the room. If you'd insisted that the then-NX would possibly surpass the Wii U's lifetime sales in its first year alone, there's a good chance you would've been condemned as a blind fanboy. Now, only nine months after the Switch's launch, its success has become completely undeniable. The Switch has sold at least 10 million consoles as of December, and this is all without a Christmas sales period. 2017 has indeed been something of a revival for Nintendo as a console manufacturer, and people who haven't played a Nintendo game in years are finally stepping back into the Nintendo ecosystem with the Switch. When analyzing this stellar launch year, however, it's tough not to wonder, "How can Nintendo possibly sustain this success?"
There are several reasons for the Switch's success: sleek design, a drastically improved and consistent marketing campaign, launching with what is arguably one of the best games of all time, convenience factor; you name it. Perhaps more than anything else, though, Nintendo learned from its critical mistakes with the Wii U and committed to strong software support. Instead of several months-long droughts, there has been a steady stream of games ever since the console released back in March of this year. The actual launch of the Switch was a bit barren aside from Breath of the Wild and notable indies like FAST RMX and Shovel Knight: Treasure Trove, but the lineup soon began to fill out. This happened via a three-pronged strategy: strong indie support every week, early third party support with games like Minecraft, Puyo Puyo Tetris and Disgaea 5 Complete, and consistent first party support in the form of a AAA release every month. People who were nervous from the lackluster launch soon found themselves with a wide variety of things to enjoy.
Now we're in mid-December, post the launches of major Switch titles like Super Mario Odyssey, DOOM, Xenoblade Chronicles 2 and Rocket League. Since the dust has all but settled regarding notable releases on the Switch, now feels like the perfect time to have a look at what Nintendo could do to continue the success of its little hybrid throughout 2018. Let's jump into it.
Hold Another (Slightly Altered) January Presentation
The January Presentation last year was key in not only explaining what the Switch was but also in providing a quick look at what it had to offer in the foreseeable future. To help start the year off with excitement and promise, Nintendo should make this an annual event–albeit with some reworking. Changing the format to that of a Nintendo Direct instead of a live presentation would do wonders in cutting out the clunky, awkward bits of the original. Having a lengthy, highly produced, region-specific direct going services and new releases coming in the new year would both delight fans and give those on the fence a peek at what could push them to finally buy in. This could essentially be Nintendo's version of PSX, and they'd be better for it.
Introduce More New IP
After seemingly ages of sticking to their tried-and-true franchises, a younger team at Nintendo broke out of the mold in 2015 with one of my personal favorite games, Splatoon. It was released to critical acclaim (despite its relative lack of launch content) and went on to sell over 4.5 million units to an install base of 13 million. Then this year we saw Nintendo's take on the modern fighter in ARMS, a colorful new IP that managed to sell over a million copies in its first month on the market despite its more niche nature. Needless to say, new Nintendo IP have been received quite well by consumers. To keep gamers enthralled with the newness of the Switch, Nintendo would do well to release another new IP in 2018. Though not quite as successful as Splatoon, ARMS was key in showing that Nintendo is willing to provide fresh experiences amongst the handful of Wii U ports. Even if it's not a runaway success, a polished new IP from Nintendo would mean nothing but great optics for the company.
Capitalize on Stronger Third Party Support
If there was ever a year where so many major publishers were both hesitant and enthusiastic to support a console, it's been 2017. On the enthusiastic side, we had companies like SEGA and Bethesda, both supporting the Switch with multiple releases this year. Ubisoft released an exclusive critical darling in August, and even Konami helped launch the system with Super Bomberman R. On the other end of the spectrum are Capcom and EA, two companies that have received major criticism from the Nintendo community for being strikingly stingy with their support. The failure of the Wii U undoubtedly left some financial scars, and Switch owners have had to feel those repercussions.
There's a good chance this polarization will taper off in 2018, however. Square Enix, which brought I am Setsuna at launch, has already confirmed Dragon Quest XI, Project Octopath Traveller, and several other games to be in the works for Nintendo's new console. Following the success of Dragonball Xenoverse 2 in September, Bandai Namco recently voiced their plans to announce three Switch exclusives in spring/summer of next year. We know that Bethesda has a Wolfenstein 2 port in the works for Switch, and even Capcom has come around to announcing its plans to bring the Ace Attorney series to the system after seeing how well it's done. It's tough to argue with success, and as such, I expect we'll see many more third party studios wanting in on the action in the next year.
Come Prepared for Another E3 Win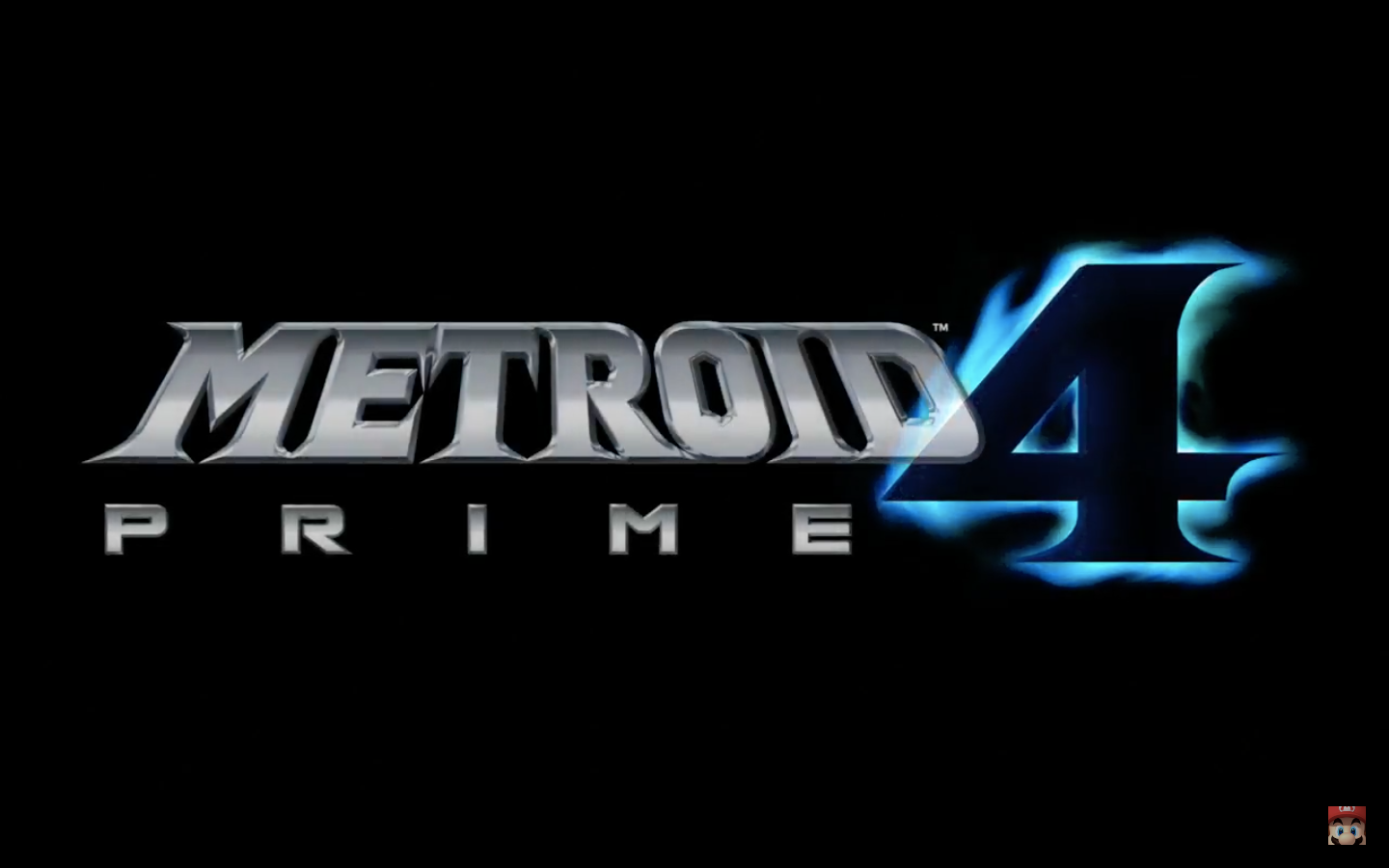 Shocking as it was for many of us, Nintendo actually managed to pull off what most agree was the best E3 showing of the Big Three. They had some weird pacing issues, but the announcements of Rocket League, Metroid Prime 4, Metroid: Samus Returns for 3DS, a new core Pokemon game, and (to a slightly lesser extent) Yoshi and Kirby were all great surprises. Shigeru Miyamoto's appearance on Ubisoft's stage to introduce Mario + Rabbids Kingdom Battle also happened to produce one of the conference's most touching moments.
How can they possibly follow this up next year? Prime 4 and Pokemon Switch gameplay. Though I believe both of these will come in 2019, having the first glimpse at gameplay from preferably both of these titles would be brilliant. Aside from that, showing off the range of third and first party support for the second half of the year would be essential, specifically highlighting the new Fire Emblem and Shin Megami Tensei games as major experiences consumers can take on-the-go. If the online service hasn't launched by then, they'd be smart to quickly go over that as well.
Continue the Indie Love
Indies do well on Switch, period. While some might argue that no one is buying a Switch specifically for indies (since they are widely available everywhere else), the ability to play them on-the-go is an incredibly attractive option for a lot of gamers. The announcements of Stardew Valley and Rocket League making their way to the platform were met with tons of excitement, and Switch owners have shown up in a big way for both. Each has dominated the eShop Best Sellers list since their respective releases. In fact, even lesser-known games like Kamiko, Wonder Boy: The Dragon's Trap and–my favorite–Golf Story have all seen gratuitous support from Switch owners. Great games get people hyped no matter if they're indie or AAA, and those little bursts of excitement are exactly what the Switch needs. When the next major indie hit appears, it should be on both Steam and the Switch.
Nail the Online Service
This point is a little more convoluted than the others. The Switch has been able to find huge success without modern online features like a party system or voice chat, so it's arguable that Nintendo doesn't really have to get the online service right for the Switch to maintain momentum in 2018. However, the fact that this will be the first time Nintendo will charge for online plays a pivotal role here. Because people will now be paying an annual fee (which is quite low at $20, but still an annoyance for those who also pay for PSN or Xbox Gold), Nintendo will have to prove that their service is worth the money.
How can they do this? By having a relatively smooth launch with little-no bugs. This also entails a major overhaul of the online app (which, to their credit, has gotten better with recent updates). A large selection of NES titles at the launch of the "NESflix" service would garner plenty of positive press, as would worthwhile discounts on eShop games. Each of these have already been announced–it's up to Nintendo to execute them well and surprise everyone with a strong online experience.