We Need More Games Like 'Puyo Puyo Tetris'
Remember those magical weekends as a kid when you'd get up super early to catch all your favorite Saturday morning cartoons? Well, that's kind of what playing the story mode in Puyo Puyo Tetris is like. Super bright, cartoony visuals? Check. Laughably cheesy yet lovable voice acting? Check. Family-friendly characters and dialogue that you can't help but get attached to? You bet. While PPT is a puzzle game at its core, its aesthetic is what really makes it shine and sets it apart from so many other games in the genre.
Now, let's be clear: PPT's "Adventure Mode" does little more than provide super outlandish excuses to play Tetris and Puyo Puyo. From "calming down" an unruly crew member to snapping a friend out of an evil trance, any and all conflicts are resolved with a battle, Yu-Gi-Oh style. It's all wonderfully campy and nonsensical. Characters themselves even make humorous asides to contemplate just how crazy some of the situations are. The combination of clean, colorful character portraits and spot-on voice over calls to mind Disgaea 5 Complete's stellar presentation, albeit slightly less detailed.
Even outside of the story, the Saturday morning cartoon vibes permeate throughout what feels like dozens of other modes. PPT is packed to the brim with loads of variations on Puyo Puyo and Tetris, and all of those feature a virtual cornucopia of whimsical backdrops and voice over clips. With all of the feel-good vibes PPT brings to the table, it's hard to go back to the comparatively bland Tetris clones of yesteryear.
Puyo Puyo Tetris is something of an anomaly, though. In an era where major third parties are focusing on gritty, grim and generally mature content now more than ever before, we don't see too many lighthearted, silly releases from major publishers. They're out there, though, and there are a few you should definitely be on the lookout for.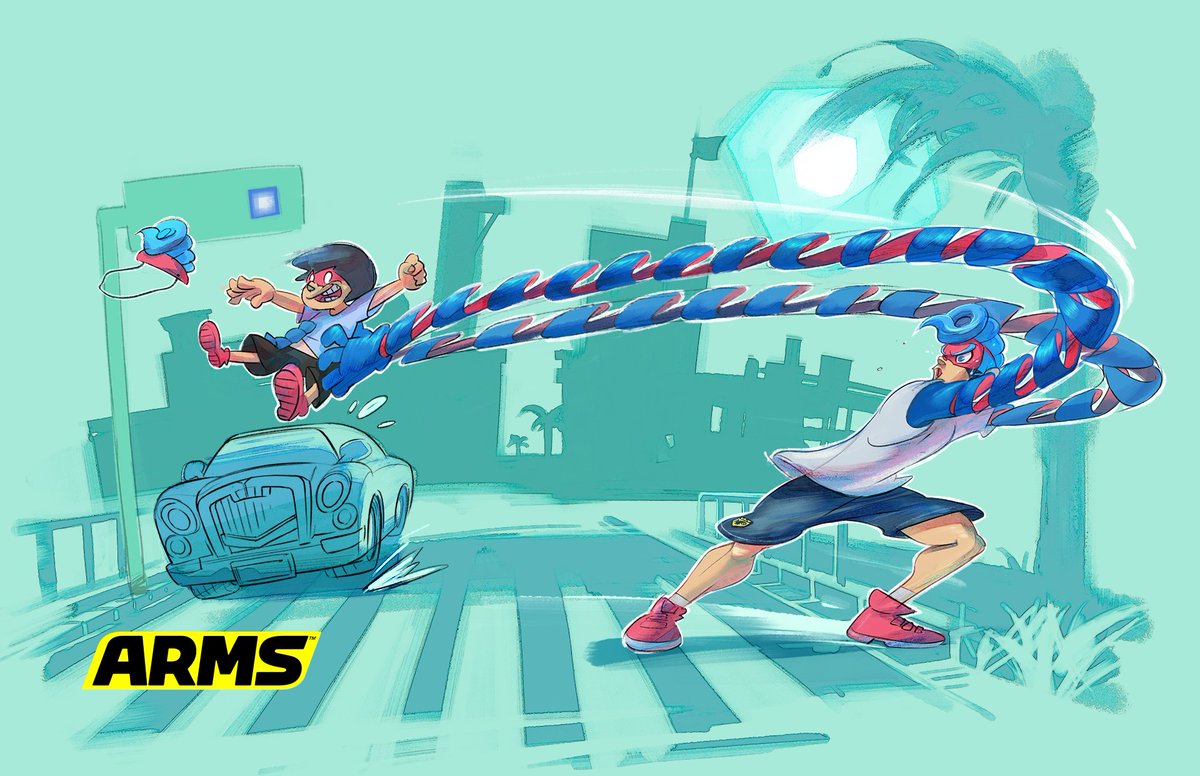 In terms of major releases, Ubisoft seems to be the only third party filling this need with their soon-to-be-released Mario + Rabbids Kingdom Battle and South Park games. Even their Beyond Good and Evil 2 reveal trailer, as impressive as it was, had truly ridiculous one-liners and laugh-out-loud moments. On the first party front, no one has this niche cornered better than Nintendo. The recently released ARMS is a great example of how to mix solid fighting mechanics with a silly premise and wacky character design, and all of the marketing around the game was full of self-referential humor. Likewise, Splatoon is a serious third-person shooter wrapped in a warm 90's blanket of crazy colors and bad puns. The Squid Sister Stories leading up to the new story trailer released in May read like bad fan fiction, and fans absolutely loved it.
Puyo Puyo Tetris is absolutely for puzzle lovers, but it's also for those who love a side of humor and silliness with their games. If you're looking for more titles like it, your best bet is likely nabbing a Switch or scouring Steam for some indie gems (shout outs to Pit People, HuniePop, and Ooblets). So if you're tired of all the self-serious games and just want something to chuckle at, support these little beauties! There's something to be said for games that just make you smile.