Indie Games Spotlight – A Great Place for Indies
Indie Games Spotlight is Goomba Stomp's biweekly column where we highlight some of the most exciting new and upcoming indies. It's been a busy month for indie fans with tons of great reveals and updates from events like the Guerilla Collective, the PC Gaming Show, the Wholesome Games Direct, and the PS5 reveal event. If you missed some smaller games amidst all the festivities, then don't worry–that's what we're covering in this spotlight! As always, we've gathered some games for every taste this week.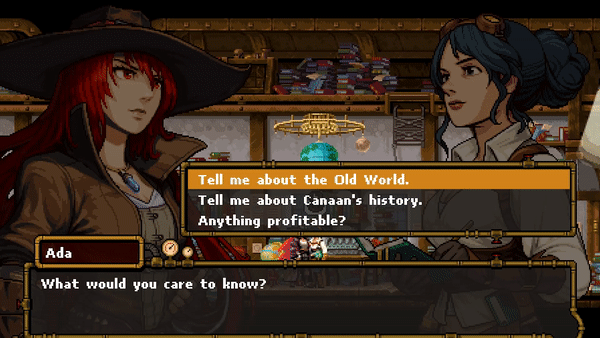 Gestalt: Steam & Cinder Goes Full Steam(punk) Ahead
Gorgeous visuals, thrilling combat, and intriguing mysteries— Gestalt: Steam & Cinder has it all, based on its Steam Summer Festival demo. Gestalt is an action platformer that immediately grabs the player's attention with its luscious pixelated graphics that look reminiscent of the best PS1 pixel art thanks to its fluid animations and detailed characters. Set in a handcrafted steampunk world that's filled with mystery, it stars a mercenary named Alethia who fights to unravel conspiracies and solve mysteries.
Its world is packed with loving detail, and in its 20-minute demo alone, there are plenty of NPCs who offer optional side quests, unique worldbuilding, and opportunities for engagement through dialogue options. It also features an intricate combat system based on light and heavy attacks, positioning, loading and firing your gun, dashing past enemies, and managing your stamina. If there is any complaint to be made here, it is that the keyboard controls seem a bit awkward, but that is at least partially an inevitable consequence of the game's intricate combat system. All told, Gestalt: Steam & Cinder is looking like a hit for Metroidvania fans ahead of its release later this year on Steam and the Nintendo Switch.

No Place for Bravery is a Good Place for Adventure
No Place for Bravery is the latest pick from Ysbryd, the boutique publisher behind indie hits like VA11-HALL-A and World of Horror. Unlike those cult classic visual novels, No Place for Bravery is an action-packed RPG that plays from a top-down perspective, boasting of Sekiro-like combat along with distinctive pixel art graphics. It follows an aging warrior in search of redemption after losing his daughter many years ago, a quest that will force players to make difficult moral choices to decide his inevitable fate.
No Place for Bravery is no mere fantasy— rather, it's based on its developers' own personal experiences, making for a game with an urgent real-life foundation. While the combat is fast-paced and focuses on split-second reactions, your actions will nonetheless have longterm effects, making each decision critical. Expect to see this wartorn hero's fragile side appear throughout the adventure. It will be interesting to see how this one develops ahead of its launch next year on PC and Switch.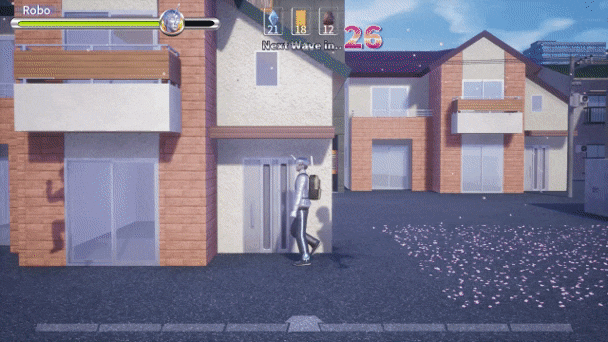 Pull Stay Pulls In Your Attention
We love to write about games in our indie spotlights, but there are some games that simply defy words. Pull Stay is one of them. Just watch its minute-long trailer and try to decipher what's going on; it describes itself as a beat'em up with tower defense elements, but going off the trailer, the biggest takeaway is that the whole game looks like drug-induced madness. And that is nothing short of glorious.
In Pull Stay, players control a jobless solitary Japanese man who stays indoors all day and must fight off anyone who dares to break his isolation out of concern for his wellbeing. He fights off all his neighbors by employing over a dozen unique items, hand-to-hand combat, and in some cases, straight-up destroying their houses. It's ridiculous, it's a fever dream, and I can not wait. It's coming out next year on Steam, and whether or not it turns out to actually be a solid game, it should be fascinating to see how it turns out.

Start Off Strong with Sayri: The Beginning
Sometimes you just need a warm hug— and with the viral outbreak over the past few months, physical warm hugs might not even be possible. That's why it's wonderful to see games like Sayri: The Beginning step up to fill that hole in our lives by offering the virtual comfort of a gentle hug through soothing, positive gameplay. Friendship is the name of the game in this beautiful 3D adventure title. It follows a being named Sayri who crash lands in an unfamiliar world and must find companions to help them find a new home.
Sayri: The Beginning teases a psychologically complex story about friendship and belonging that is nonetheless accessible to children due to its cartoonish visuals and simple delivery. In terms of gameplay, it mixes elements of adventure, exploration, and puzzle-solving to bring its expansive world to life. For a comforting little game about friendship and understanding, Sayri looks like it should certainly be a pleasant time for players of all ages and experiences when it hits PC via Steam later this year.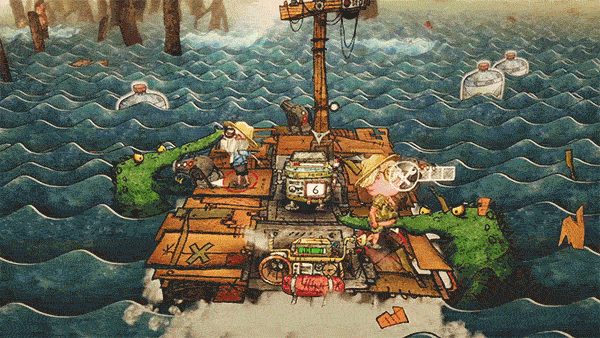 Get the Goods in Trash Sailor
If one man's trash is another man's treasure, then Trash Sailors is sure to make someone very content. Fittingly enough, that is the theme of the game itself: Trash Sailors a co-op adventure for up to four players where the party will set sail in an ocean of garbage to find the finest pieces of junk in the sea. The game relies on cooperation— you will have to work together with your team to put together a sustainable makeshift raft, fight aquatic monsters, and scour the seven seas for valuable garbage.
Even if the whole game is themed around junk, its graphics certainly do not look like they belong in the trash. Rather, it features a mixture of hand-drawn 2D characters transposed on environments that look like they're made of cardboard, and the effect is striking, to say the least. For some simple multiplayer fun, Trash Sailor looks fit for the recycle bin instead of the garbage, so that way players can return to it again and again when it hits PC this year.