Indie Games Spotlight — Home for the Holidays
Settle in for the holidays with Ring in the holiday season with gnome adventures, adorable platformers, and beautiful rhythm games.
Indie Games Spotlight is Goomba Stomp's biweekly column where we highlight some of the most exciting new and upcoming independent games. As we all settle in for the holidays, what's better than curling up by the fire with a nice new indie to enjoy? This week we've put together a mix of titles you can try dive into today and ones to look forward to in the New Year. From hardcore 2D fighters to cozy rhythm games, we've got a great selection this time around. Let's dive right in, and happy holidays from us at Goomba Stomp!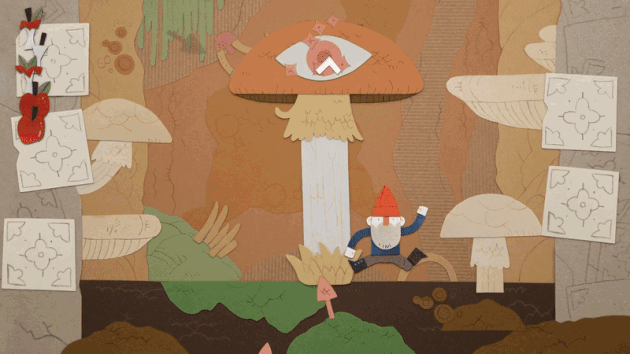 Prepare to Meet A Most Extraordinary Gnome
Experiencing a dearth of gnome-related content recently? A Most Extraordinary Gnome has you covered. The forest has seen a sudden rise in mysterious, dark activity, and it's the job of a small garden gnome to find out what's disrupting nature. Promising to deliver some unexpected twists and turns, A Most Extraordinary Gnome is a short and sweet 2D adventure that's attempting to meld Cuphead-like boss runs with gripping story elements.
Of course, the main draw here is the wonderfully-realized paper art style. Everything on-screen is made by hand and scanned into the game. That means every level, character, and interaction was meticulously designed using paper cut-outs and traditional stop-motion animation techniques on top of standard digital animation. The end result is an incredibly impressive and vibrant world, and it's one that you can dive into straight away–A Most Extraordinary Gnome is out now on PC.
Dive Into Koa and the Five Pirates of Mara
Chibig's Summer in Mara received plenty buzz when it first premiered, but it didn't quite stick the landing as the idyllic summer life sim many had hoped for. Fast-forward three years and the team is switching gears to give the Mara universe a new lease on life, this time in the form of an adorable 3D platformer.
Players will slip into the shoes of Koa and traverse the islands of Mara while dodging obstacles, maneuvering around perilous environments, and taking on pirate bosses. Much like fellow indie platformer New Super Lucky's Tale, different worlds (or islands, in this case) will unlock one by one, ranging from colorful beaches to tumultuous volcanoes. While it's unclear how long this outing will be, Chibig has hinted at collectibles and secret areas to discover along the adventure. Koa and the Five Pirates of Mara will dash onto all platforms in 2023.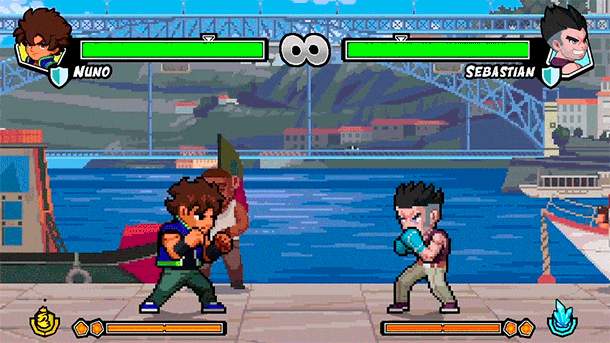 Start Training for Pocket Bravery
The Neo Geo Pocket Color remains one of the most underrated handhelds of all time despite housing one of the best fighting game libraries ever curated. Statera Studio is tapping into that very nostalgia with Pocket Bravery, a 2D 1v1 fighter inspired by classic entries from the Fatal Fury, The King of Fighters, and Street Fighter series on the 90s handheld. Rather than sticking with a simplified control layout, however, Pocket Bravery is aiming to break into the competitive scene with a full array of command inputs and a commitment to shipping with rollback netcode for online play.
Though Pocket Bravery's 12-fighter roster may sound meager, each has a unique playstyle and elemental power that directly impacts their offensive and defensive options. A load of different modes (including a story mode with little cutscenes) gives hope that offline players won't be stuck twiddling their thumbs, and 20 different stages at launch is nothing short of impressive. Pocket Bravery ships to all platforms next year, but you can go hands-on with the Steam demo now!
Learn the Killer Dance of Cards
It's easy to compare Dance of Cards to the Devolver Digital-published Card Shark since both are games about cheating at card games, but that's where the similarities end. More in the vein of The Notary Games series by Kotaro Uchikoshi, Dance of Cards sees 16 passengers board a navel vessel and compete against their will to survive the trip. The deciding factor? Poker.
The premise has been done before, but the ability to bluff, cheat, and form alliances with other characters makes navigating each situation much more interesting. Each of the other 16 passengers has unique talents and playstyles, making analysis critical before choosing who to team up with. Dance of Cards looks primed for multiple playthroughs, and with a ship to explore and mysteries to uncover, death game fans might want to keep this one on their radars when it releases on PC in 2023.
Bits and Bops
Fans of Rhythm Heaven and Elite Beat Agents are eating great right now. Not only has the stellar Melatonin just hit Steam, but Tempo Lab Games recently launched the Kickstarter for Bits and Bops, a beautifully-animated collection of rhythm minigames that looks every bit as promising as its inspirations. Featuring over 20 minigames with toe-tapping beats and snappy gameplay, Bits and Bops seems like the small-scale Rhythm Heaven successor fans have been pleading for for ages.
Of course, the music and visuals don't matter if the rhythm gameplay isn't up to snuff. Thankfully, Tempo Lab Games claim to have developed a custom engine built to deliver quick response times, and if the demo on their Steam page is anything to go by, they've nailed it. Bits and Bops is currently targeting a Summer 2024 launch on PC, with the Nintendo Switch listed as a stretch goal. You can go support the Kickstarter now!