Indie Games Spotlight — Magic in the Air
Check out some magical upcoming indies!
Indie Games Spotlight is Goomba Stomp's biweekly column where we highlight some of the most exciting new and upcoming independent games. With Valentine's Day in the rearview, love is no longer in the air–but magic is. Read on to discover a diverse array of exciting upcoming indies that you should keep your eye on, including two magic-themed titles. Here we go!
Taste a Magical Delicacy
Between Potionomics' release last year, Hogwarts Legacy's recent release, and Witchbrook's eventual release, magic-lovers are in the best spot they've ever been in in terms of video games. Magical Delicacy is yet another cherry on this magical sundae, and it looks marvelous. As opposed to a school setting, Magical Delicacy lets players control a young witch named Flora as she starts her first business as a witch: a delivery-only restaurant. You'll cook meals and potions to order, navigate around the town via some light platforming, and mingle with the townsfolk as you settle into your career.
Cooking and shopkeeping are some of the most rewarding–yet underutilized–mechanics in all of gaming. Magical Delicacy is looking to flesh these systems out quite nicely between promising dozens of ingredients to create dishes with, the option to invent your own creations, and the ability to steadily upgrade kitchen equipment and tools to maximize efficiency. Outside of systemic depth, the harbor town Flora occupies promises to be full of merchants, mysterious travelers, and even fellow shop owners to mingle with. Prepare to whip up a frenzy when Magical Delicacy hits Xbox, PC, and Game Pass in 2024.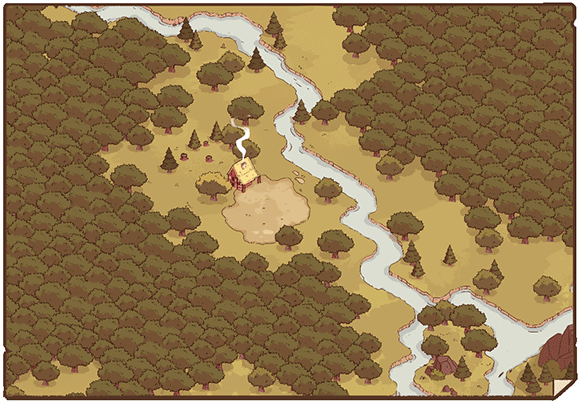 See the Lakeburg Legacies Unfold
Arguably the most impenetrable genre in all of gaming is the management sim. Characterized by a plethora of factions to manage, numbers to keep track of, and optimization strategies to consider, management sims often enjoy hardcore audiences at the expense of being approachable by the general public. Lakeburg Legacies seeks to open up the genre by doing exactly what the Persona series did for JRPGs: introduce dating sim elements.
In Lakeburg Legacies, players will manage a village with a special focus on pairing townsfolk together and creating lineages. Of course, there's still the matter of trade, workforce management, housing, and more to keep track of, but the foundation is family-building. What makes this interesting is that each villager has their own preferences and flaws that play into who they work best with, who they get along with, and even who they're more likely to cheat on. With randomized events and procedural elements designed to increase replay value, Lakeburg Legacies may be the perfect entry point for management sim newcomers when it launches on PC in the spring.
Try to Prevent The Wreck
Outside of a few big-budget exceptions, video games are often criticized for being unable to tell stories as well as books, TV shows, and movies. While impactful indies like Celeste and Necrobarista have already put this stereotype to bed, The Wreck looks to follow suit with a bittersweet narrative about dealing with purpose, loss, and trauma. Players step into the shoes of Junon, a 36 year-old woman whose life has taken a downward spiral after encountering struggles in her personal life, a stalling career, and trouble with emotional connections. Will she snap under the pressure or make key life changes to turn things around?
The Wreck involves reliving Junon's memories, coming to grips with her past, and making changes in the present that lead to a brighter future. It's a tale as old as time, but the striking use of color and key words superimposed over scenes looks unique and novel. Being able to unlock new dialogue options by understanding past events is a great touch too. The Wreck releases on all platforms March 14.
Explore the Pixelshire
The pixelated casual RPG market is still booming for two reasons: the enduring popularity of Stardew Valley, and the fact that they're the perfect way to unwind while working towards goals. Merge Games' Pixelshire is more ambitious than many in the genre by combining elements of sandbox-style exploration, farming, town building, and combat into one ambitious package.
Much like Animal Crossing, you'll be able to terraform your land into the town of your dreams and customize your home to match your personal style. Different trades like fishing, cooking, woodcutting, and more can be learned, and you can even become a shopkeeper and sell valuables found on your adventures. The combat looks about as simplistic as it is in Stardew Valley, but at least there seem to be a good number of biomes to explore (including randomly-generated dungeons). You'll be able to start your new pixelated life when Pixelshire hits PC later this year.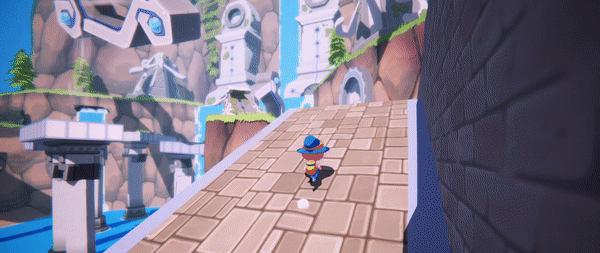 Fly Over Mika and the Witch's Mountain
Chibig has big plans for 2023. Not only are they planning to release Koa and the Five Pirates of Mara later this year, but they're also on the tail end of a supremely successful Kickstarter campaign for Mika and the Witch's Mountain. Seemingly inspired by the timeless animated film Kiki's Delivery Service, Mika is a witch-in-training who must work for a local delivery company by bringing packages to the residents of a mountain. The better she does at the job, the better brooms she can afford, with the ultimate goal being to have one good enough to reach the very top of the mountain and complete her training.
The main pull here is undoubtedly the broom flight and adorable visual design. Though the graphical fidelity looks quite similar to Chibig's previous projects, the witch theming combined with bright, colorful environments to explore seems to be a match made in heaven. You'll be able to start your magical delivery service when Mika and the Witch's Mountain hits all platforms later in 2023.