Indie Games Spotlight – Weird, Wild, and Wholesome
In this indie spotlight, we're highlighting everything from the wholesomeness of When the Past was Around to the frustration of Jump King.
Indie Games Spotlight is Goomba Stomp's biweekly column where we highlight the most exciting new and upcoming indie games. In this issue, we're featuring a few standout titles from the recent Wholesome Direct indie game showcase, along with some releases that are decidedly less wholesome but nonetheless worth paying attention to. As per usual, there's sure to be something for everyone's taste in this spotlight!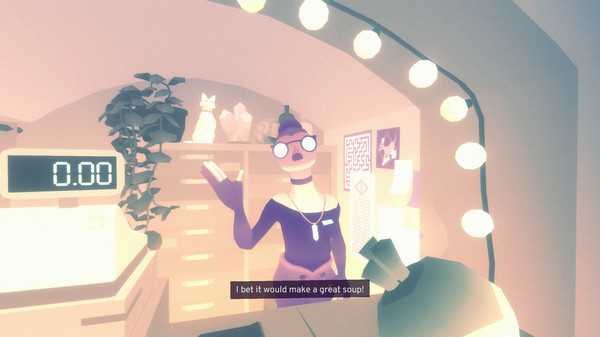 Finding the Perfect Gift in Dépanneur Nocturne
Getting a gift for someone you love is one of the most joyful things in life, but at the same time, it's also one of the most difficult to do. It can be a stressful, worrisome, and sometimes even surreal experience—and that's just such a concoction that Dépanneur Nocturne strives to capture. In this concise little adventure game, you dive into a mysterious antique shop late at night to discover the perfect gift for your girlfriend.
Dépanneur Nocturne is an unabashedly small game. It is specifically designed to be experienced in a single sitting, requiring only an hour or two to see it to its completion. Even in such a short runtime, it encourages you to take it slow and explore all that this dreamlike shop has to offer, as money is no object when it comes to finding the most thoughtful present for your sweetheart. This brief excursion won't take much time to complete, and fittingly enough, you won't have to wait long to get started on it either–it's available now on PC via Steam.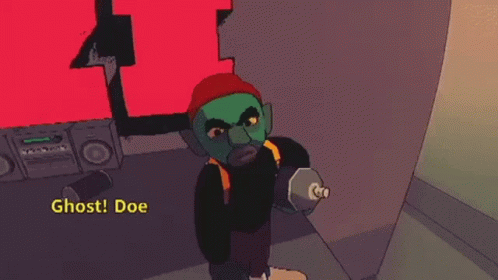 Cleaning Up Your Act in Sludge Life
I felt sick while playing Sludge Life—and that's not a bad thing. This first-person open-world exploration game is the latest pick from indie publisher extraordinaire Devolver Digital, and it features all the punk weirdness you'd expect from the boutique label. As the name would imply, Sludge Life is set in a dreary industrial island surrounded by a thick ocean of sludge. You play as a graffiti artist called GHOST, and the closest thing you have to an objective is to tag every open inch of the island to build your reputation among the vandalism elite.
Beyond that loose goal, Sludge Life's gameplay loop revolves entirely around your curiosity, letting you explore as you please. The island holds a whole host of surreal characters for you to meet, who range from disgusting to absurd to simply surreal. You might wander into an apartment to find an enormous, sleeping baby taking up half the room; you may also enter another and find people getting hypnotized by the logo of a massive corporation. Sludge Life is shamelessly gross at times, but in a way that hooks you in and dares you to see just how bizarre it can get. There's not much risk in trying it out either, since it's available now and completely free to play on the Epic Games Store for one year. If you'd rather wait to play the game on console, it's also coming to Switch sometime this year.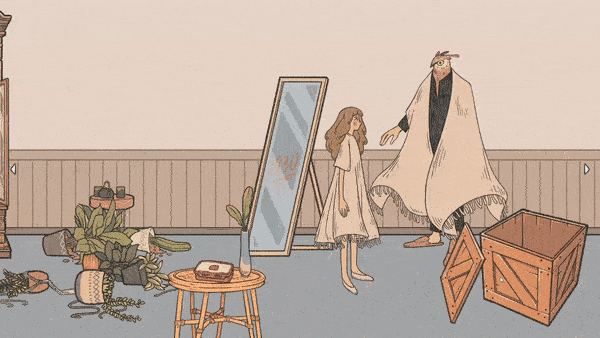 The Good Old Days When the Past Was Around
When the Past was Around is a point-and-click adventure where you'll the meaning in life, learn to move on after heartbreak, and meet an anthropomorphic violin-playing owl. It follows a young woman who's lost in life, being unable to pursue her passion and feeling alone. But everything changes when she meets The Owl, a mysterious being who guides her on a path to self-discovery.
When it comes to gameplay, When the Past was Around is filled with disconnected rooms that gradually intertwine with one another as you click around them, uncovering their secrets and solving the puzzles within. Its visuals look like they're taken straight out of a storybook, and its atmospheric violin soundtrack only serves to heighten that feeling of fairytale-like wonder. It should unfold into a fascinating story when it comes around to Switch and PC later this year.
Finding the Infuriating Fun in Jump King
Jump King is just a bit different from the wholesome games in the rest of this spotlight. Rather than try to comfort or soothe you with quaint gameplay or adorable visuals, Jump King is all about infuriating you with tightly enraging gameplay. As the title would suggest, you control the Jump King, who can only do one thing: jump. This makes it a bit difficult to achieve the game's sole objective of climbing to the top of a massive tower. However, all the effort should be worth it—there is a "smoking hot babe" at the top, after all.
Jump King is one of those games that's paradoxically fun because of its frustration. Its jump-centric control scheme is intentionally limited, but that's what makes it so challenging and, in turn, so satisfying whenever you do make progress. It might make you want to pull your hair out, but that sweet euphoria of making it just a bit higher on the tower makes it all the more worthwhile. Jump King has been infamous on PC for some time now, and console players will finally be able to join in on the masochistic fun with its release on Switch, PS4, and Xbox One on June 9.

Tell a Story of Your Own in Book of Travels
Book of Travels is wildly ambitious yet still manages to be an intimate, wholesome experience at its core. It's an online RPG set in an expansive world where you can engage in everyday activities to build a successful life for yourself and forge meaningful relationships with the players you meet along the way. The game hardly holds your hand—every decision is yours to make, and your choices can genuinely impact the course of the game going forward.
As relaxing and calm as it may be, Book of Travels also boasts plentiful RPG mechanics and strategies to make use of, including over 300 unique abilities to learn and passive skills to equip. Add that to its painterly open world, the ability to interact and collaborate with other players, and the promise of long-term dedicated support from its developers, and Book of Travels is looking like a distinctly expansive title. It's releasing later this year on PC via Steam.