Indie Games Spotlight – A New Adventure
Onsen management, the latest LEGO game, and an ex-Stadia title; the variety is here as always in this week's Spotlight.
Indie Games Spotlight is Goomba Stomp's biweekly column where we highlight some of the most exciting new and upcoming independent games. As we approach the end of summer, some of the year's most promising indies are still right around the corner. In this weeke's spotlight we're taking a look at everything from grand ocean-bound adventures to the Pikmin stand-in you've been waiting years for. Let's get going!
Create Your Own Wavetale
Though it was short-lived, Google Stadia used to be similar to Xbox Game Pass in that Google covered games' development costs in exchange for timed exclusivity. While The Quarry and High on Life are more high-profile examples, Wavetale was a lesser-known but nonetheless ambitious title that's finally getting a chance to reach the audience it deserves.
Wavetale is a story-driven action-adventure about exploring the open seas–by running on waves. The sheer joy of movement that comes with switching between swimming and gliding over the water is wonderful, and that extends to on-land gameplay where players must swap between traversing around colorful islands and comboing evil spirits. The art direction is whimsical and painterly, and a number of unlockable customization options should let you roam the open seas in style. A new story will unfold when Wavetale hits all platforms (not named Stadia) later this year.
Become the Onsen Master
Have you ever dreamt of running your own hot springs? Well, you're in luck! Onsen Master is a management game where players are tasked with revitalizing a number of hot springs across a fantasy land. Much like the real-life onsens, customers will come in with specific ailments and it's your job to create the soothing remedies they need. The twist? All the customers are yokai, and it's up to you to reconnect them with the supernatural world they've strayed from.
Onsen Master is shaping up to be a simple but cute package that balances anime-inspired storytelling with arcadey management gameplay. Levels look hectic as players run back and forth between baths trying to juggle the yokais' needs, and the visual novel-like story scenes are endearing (if not a little rough around the edges). Be it in competitive multiplayer or the single-player story, you'll be able to run hot springs with the best of them when Onsen Master hits PC on September 1st.
Harness the Power of Tinykin
Tired of waiting for the new Pikmin game Miyamoto confirmed back in 2015? Tinykin might be the next best thing, and it's absolutely gorgeous. Step into the shoes of Milo as he lands on Earth just to discover that he's tiny and the entire population has disappeared. Luckily, there are an abundance of the mysterious creatures known as tinykin that can be harnessed to traverse the landscape and defend against bugs.
While the inspiration behind Tinykin is obvious, the sheer craftmanship put into it is astonishing. The contrast between the vibrant 2D character models set against 3D environments is brilliant, especially when players have over 100 tinykin following them at once. In terms of gameplay, the same "toss the required amount of creatures and they'll move/attack things" loop applies here, but Tinykin gets creative with different applications such as being able to stack tinykin to reach high places and connect electrical tinykin to reroute power. Thankfully, it won't be long before you'll get to lead a small army yet again; Tinykin launches on all platforms and Game Pass on August 30.
Make Your Own LEGO Bricktales
When Apple Arcade debuted Lego Builder's Journey in late 2019, it was a technical marvel that showcased just how far smartphones and tablets had come up to that point. LEGO Bricktales is the first non-IP-related LEGO game since then, and this one is being helmed by Clockstone, the Bridge Constructor team. The concept? LEGO Bricktales is a build-first adventure all about solving puzzles. You're given a set of bricks and have to figure out a unique build to solve the problem.
Not only does Bricktales sound like a match made in heaven for Clockstone's skillset, but it also promises to be environmentally diverse with biomes from all around the world. These worlds won't only have countless collectibles to find (in typical LEGO fashion), but also a huge amount of parts for character customization. Between physics-based puzzles and areas for sheer creativity to shine through, Bricktales might just be LEGO fans' dream game when it releases on all platforms in Q4 of this year.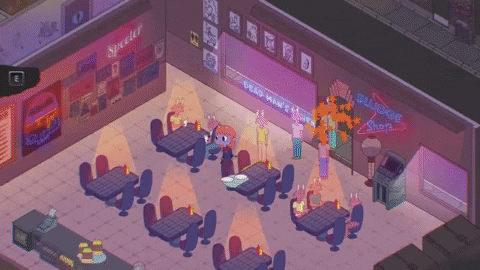 Jam Out in Dead Pets Unleashed
There's something innately inspiring about the story of an indie band struggling to beat the odds and eventually see success. Such is the premise of Dead Pets Unleashed, one of the most promising recent Kickstarter campaigns from the talented team behind Welcome to Elk. Dead Pets is a struggling rock band that's still searching for a breakout hit after nearly 10 years. As Gordy, players will try to keep the band together, keep practice going, and earn enough money to survive. Success is possible, but how players manage their time will determine if Dead Pets get the ending they so desperately crave.
Part slice-of-life, part management sim, Dead Pets Unleashed looks to be an ambitious step up for developer Triple Topping. Not only will player choices persist through the game, but Triple Topping is promising a variety of minigames that simulate working in a diner, playing a gig, and more. All of this is on top of creating a punk rock EP around the game, seemingly similar to the recently released We Are OFK. If you're interested in helping this see the light of day sometime in 2024, check out the Kickstarter here!