Indie Games Spotlight — A Taste of Adventure
In this week's Indie Games Spotlight we're featuring the clever platformer Webbed, the cozy cooking sim Soup Pot, and so much more!
Indie Games Spotlight is Goomba Stomp's biweekly column where we highlight some of the most exciting new and upcoming independent games. As we close out the first month of the year and break into the ridiculously busy February/March gaming season, it's already clear that there'll be no shortage of indies in the mix. Whether you're looking for an accessible way to get into 2D action-platformers or a cozy way to learn how to cook, we've got you covered. Let's dive in!
Get Familiar With Cogen: Sword of Rewind
While there's been no shortage of traditional 2D action games, the genre can be a be bit challenging for new players to break into. This is where the core appeal of Cogen: Sword of Rewind lies. It bakes in an instant rewind upon death that lasts up to three seconds. Got caught off guard by an attack from an enemy? Rewind. Want to play more casually without fear of dying and having to restart a level? Play at your own pace and rewind if anything goes south.
By allowing players to experiment without severe repercussions, Cogen offers newcomers a more welcoming way to hop into the genre. That said, the moment-to-moment action still looks classic Azure Striker Gunvolt. With diverse level design and a story told through beautiful anime-style illustrations, Cogen: Sword of Rewind should be welcoming for genre rookies and aesthetically pleasing for all players when it releases on all platforms March 1st.
Get a Taste of Soup Pot
Hungry for new cooking games? Soup Pot is aiming to satiate your appetite. Focusing on inventiveness and natural home cooking, players will be able to flex their creative muscles and make their own tweaks to more than 100 different recipes. From adding new ingredients to adjusting how food looks on the plate, Soup Pot looks to offer an array of ways players can make their dishes their own.
All of this is backed by a charming 3D art style that wouldn't look out of place in VR. It's all very whimsical, with food items shouting their names as they're added to a dish and catchy food-themed songs playing in the background. There are also objectives for those who like goals to work towards; you'll gradually build an online audience by cooking well, learning new recipes, and taking posting nice pictures of your food. You'll be able to cook up success when Soup Pot hits Xbox and PC soon.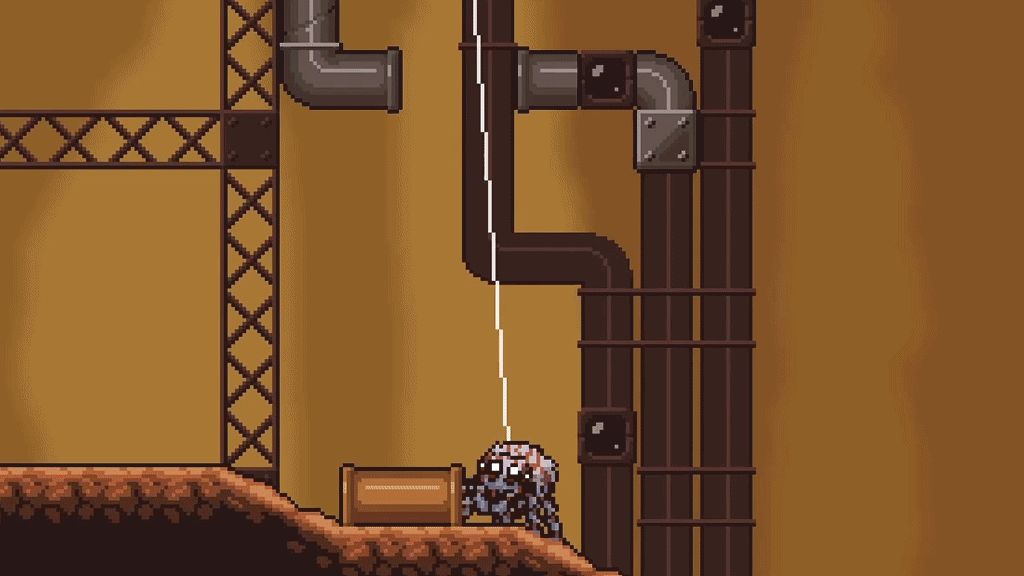 Swing Around in Webbed
Though it crawled under the radar for many, Webbed was one of the most highly-reviewed games released on Steam in 2021. The little spider adventure is finally making its way to all consoles on February 2nd, and it's well worth paying attention to for anyone looking for a cute puzzle platformer fix.
It's not often that spiders can come off as endearing, but somehow the team at Sbug Games has managed to do just that. On a grand adventure to save her boyfriend from a deadly bowerbird, your kindhearted little spider will have to web swing its way across dangerous landscapes and away from intimidating foes. Through it all, you'll solve clever environmental puzzles, make friends with other bugs, and even have the chance to help those in need. Prepare to get stuck on Webbed when it drops later this week.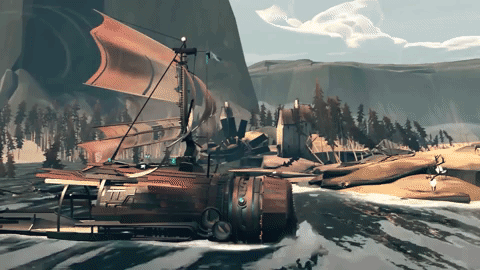 Sails the Seas in FAR: Changing Tides
Okomotive's contemplative, heartfelt FAR: Lone Sails struck a chord with players when it released nearly four years ago to general acclaim. The long-awaited sequel FAR: Changing Tides seems set to make a similar emotional impact as it chronicles the solemn journey of a boy trying to find a new home. Instead of traversing the same dusty planes from Lone Sails, though, new protagonist Toe will have to brave stormy waters and dive into the murky depths of the sea in search of a fresh beginning.
The shift in a flooded world and seafaring vehicle is drastic but smart, allowing Okomotive to experiment with all-new types of puzzles and an entirely different kind of ship upkeep. Though players will have to manage navigating storms, fixing faults, and scavenging for fuel and salvage, Changing Tides is aiming to deliver the same near-meditative gameplay that made the original so beloved. Prepare to raise the mast, hoist the sails, and trek out into the unknown when it launches on all platforms March 1st.
Try to Survive the Weird West
Though the wild west has seen its fair share of games over the years, Weird West is giving a slightly more fantastical twist to it all. Set in a dark fantasy reimagining of the West where mysterious creatures inhabit the land alongside cowboys and outlaws, the world and story of Weird West will shift depending on different actions you take and the decisions you make.
What makes Weird West so exciting is the freedom players have in tackling different adventures. Between multiple protagonists with differing motivations, choice in how to approach combat encounters, and the decision to form a posse or venture out alone, there should be plenty of unique stories for friends to share about their playthroughs. Prepare to lose yourself in this meticulously crafted sandbox when it hits Xbox, Playstation, and PC platforms on March 31st.