The Best Reveals of Indie World December 2019
From long-awaited sequels to unexpected crossovers to some surprising shadow drops, there was something for everyone in the latest Indie World showcase.
It's been a banner year for independent games, and Nintendo has closed it out with a new Indie World presentation. From long awaited sequels to unexpected crossovers to some surprising shadow drops, there was something for everyone in this showcase. We've rounded up a few of the very best reveals below.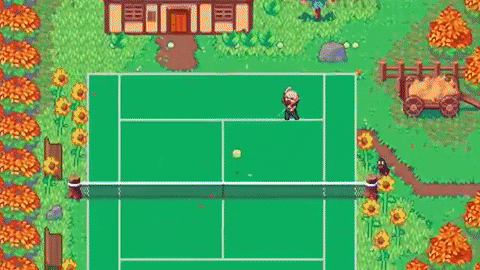 The show started off strong with the reveal of Sports Story, a sequel to 2017's much loved, golf-obsessed RPG Golf Story. Whereas the first game focused solely on the noble sport of golf, the sequel has a much broader scope, integrating a variety of new sports like tennis, baseball, and soccer, to name only a few. On top of that, the gameplay is expanding with plenty of new elements, including dungeons to explore, espionage missions to sneak through, and numerous memorable characters to interact with. Just like its predecessor, Sports Story will be a Switch exclusive when it launches in mid-2020.
Some of the best indies can be immensely stylish experiences, and such games were well represented throughout this showcase. The first one shown was Gleamlight, a 2D action game created by developers who worked on the recent Bloodstained: Ritual of the Night. It puts players in control of a sentient sword, tasked with exploring a mysterious world made of stained glass. It leaves players to their own devices, with no UI or dialogue to tell its somber story. Like so many other games in this presentation, it will release in early 2020.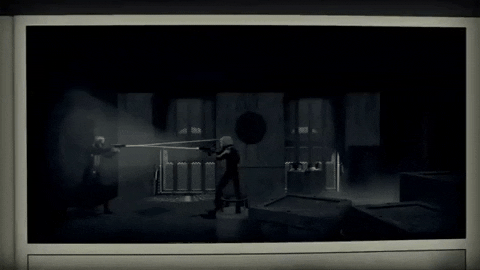 Another eye-catching title was Liberated, which describes itself as "a playable graphic novel." Literally taking place across the panels and pages of a cyberpunk comic book, Liberated features a mixture of stealth-based gunplay and action platforming, along with a dystopian story told from numerous perspectives. It will be a timed Switch console exclusive when it launches next year.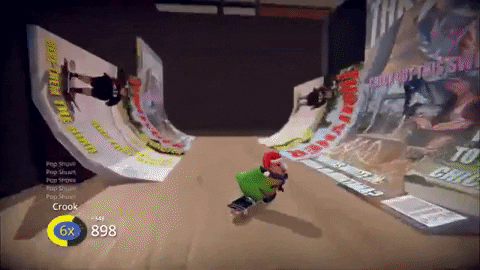 Not all games were so serious or artistic – some were decidedly sillier. One such game was SkateBIRD, which, as the title implies, is all about controlling cute little birds on skateboards. This intrepid athletes will spend their time "grinding on bendy straws, kickflipping over staplers or carving lines through a park held together by sticky tape," and if that doesn't sound like a good time, I don't know what does. These little birdies won't take flight until late 2020.
To get even sillier, imagine the bizarre bird-based dating simulator Hatoful Boyfriend set to an Ace Attorney soundtrack. As bizarre as that sounds, that's exactly what Murder by the Numbers is. This murder mystery visual novel blends detective work with pixelated puzzling, featuring characters designed by Hatoful Boyfriend creator Hato Moa and music by Ace Attorney composer Masakazu Sugimori. Releasing early next year, this unusual mashup will be a timed Switch exclusive at launch.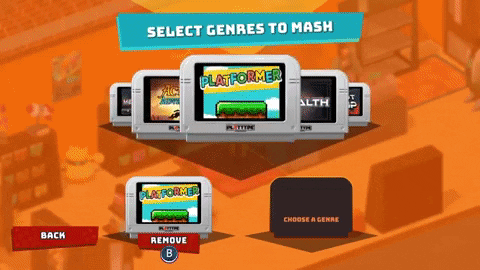 Procedural generation can feel like a tired trope in indie games. However, SuperMash, which describes itself as "the game that makes games," looks like it should be a unique take on that style with its inventive genre-mashing style. Players will be able to mash distinct genres together – such as JRPG and platformer – to randomly created entirely new gameplay styles. It has plenty of unique mashing potential, releasing in May next year on Switch.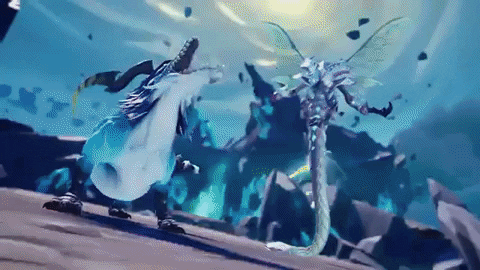 It's seemingly impossible for Nintendo to hold a presentation without a shadow drop or two, and that holds true with this Indie World showcase. The free-to-play multiplayer hit Dauntless was revealed to include exclusive weapons and armor in the Switch version, which also features full cross-play support. Likewise, the deluxe version of the philosophical puzzler The Talos Principle was announced for Nintendo's hybrid wonder, featuring all the immersive mind teasers and world design that made the game such a hit when it launched years ago. Unlike most other titles in this showcase, you won't need to wait until next year to play these – instead, they're both available for download now.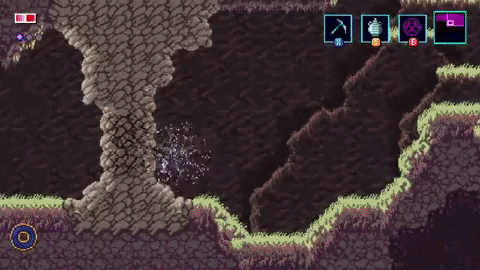 The presentation opened with a sequel to a fan-favorite indie, and fittingly enough, that's also how it closed, with the announcement of Axiom Verge 2. Details are currently scarce, but this new title will return to the sci-fi universe of the original 2015 Metroidvania hit, including "completely new characters, abilities, and gameplay." We're sure to learn more about this mysterious new sequel ahead of its release in Fall 2020.
These are only a few of the most exciting reveals from Indie World. For everything announced, you can see the full presentation below.