Indie Games Spotlight — Peak Creativity
In this week's spotlight, we're kicking off the packed fall gaming season by highlighting promising indies like Evertried and Citizen Sleeper.
Indie Games Spotlight is Goomba Stomp's biweekly column where we highlight some of the most exciting new and upcoming independent games. The fall gaming season looks to be absolutely packed with titles big and small, so we're happy to provide some guidance on what to keep an eye on! TTRPG-inspired space odysseys, unique rogue-lites, and new detective adventures are all featured in this week's column. Let's jump right in!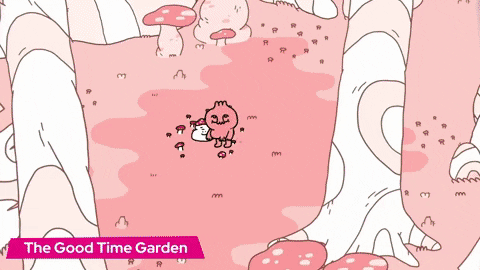 Settle Into SGC: Short Games Collection #1
SGC: Short Games Collection #1 is a bit of a unicorn. Similarly to how platforms like Humble Bundle and Itch host game bundles centered around a certain theme, SGC is a curated selection of five indies that can each be completed in one sitting. The eclectic lineup includes The Good Time Garden, Swallow the Sea, A Game Literally About Doing Your Taxes, Ghostein, and Uranus.
While these games have all been previously released on various PC platforms in the last couple years, the thought behind the package was to band together and prove how valuable shorter experiences can be. Each of the titles can take anywhere from a few minutes to a few hours to complete, making them an ideal match for something pick-up-and-go like the Switch (the only platform the collection is coming to right now). If you're looking for a grab bag of games you can knock out in an afternoon, you're in luck: SGC is out now on the eShop.
Step Into Your Role as The Lightbringer
With how popular puzzle-platformers are, it's a testament to The Lightbringer that it's managed to stand out from the crowd thanks to its compelling level design and pleasant visuals. Following the tale of a young man who's guided by his sister's spirit to cleanse corruption, players must use the power of light to purify the land's ancient monoliths and ultimately save the world.
Each level in The Lightbringer is centered around cleansing a monolith, but that doesn't mean there won't be secrets to discover and trials to overcome along the way. Players will have to delve into dark dungeons, avoid traps, and fend off some pesky enemies to progress and collect the light nodes necessary for each cleansing. Fans of old school The Legend of Zelda games should keep an eye out when The Lightbringer releases October 7 on Switch and PC.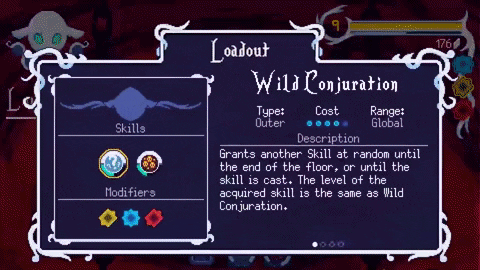 Plan Out Your Next Move in Evertried
Between critically acclaimed titles like Slay the Spire, Loop Hero, Hades, and countless others, the indie space has absolutely flourished with innovative roguelike and rouge-lite experiences in recent years. Evertried is next up, and it's taking things in a completely new direction: tactical, grid-based combat where everything moves after you do. You'll have to alternate between attacking, using skills, moving, and dashing across the board to achieve victory, and it's all at your own pace.
That's not to say that those looking for more of a challenge will be underserved, however. The more hits players get in quick succession means a higher focus level (similar to a combo meter) which in turn results in greater post-battle rewards. Boasting 50 floors divided into five unique areas with their own enemy types and boss battles, Evertried is shaping up to be a worthy test of skill when it releases on all platforms October 21.
Get Ready to Investigate Sherlock Holmes Chapter One
Frogwares has been the keeper of the Sherlock Holmes IP for ages, and after transitioning to self-publishing for the first time in 20 years, the studio is back at it with a wholly fresh take on the esoteric detective. Sherlock Holmes Chapter One is the start of a new series focusing on a younger Holmes on the precipice of adulthood still learning to make his way in the world. With best friend Jon at your side in lieu of Watson, you'll have to build your legacy from scratch and crack a series of dubious, violent mysteries to begin establishing the legend of Holmes.
Along with the flexibility of working with a younger incarnation of Holmes comes the unique opportunity to delve deeply into his upbringing and see what events made him the master he is in the classics. On the gameplay side of things, players will be able to go undercover with various disguises, track clues and rumors, explore an open-world Cordona and even dabble in some gunplay when the situation demands it. After a hefty five year-long wait since the last title, the patience of Frogwares fans everywhere will be rewarded when Sherlock Holmes Chapter One launches on Xbox Series X|S, PS5, and PC on November 15, with Xbox One and PS4 versions coming at a later date.
Awaken, Citizen Sleeper
The last couple years have been quite kind to fans of sci-fi and space games. Between The Outer Worlds, Mass Effect: Legendary Edition, Outer Wilds, and the upcoming Starfield, it's never been a better time to be a space aficionado. Citizen Sleeper will be sliding rather neatly into that lineup next year but from a completely different angle. Set in a ruined space station that is home to thousands of people trying to survive on the fringes of interstellar society, Citizen Sleeper will let players live the life of an escaped worker running from an all-powerful corporation–and it's all inspired by tabletop RPGs.
The flexibility of TTRPGs is what makes this one so promising. You'll be able to choose your friends, choose which jobs to take, and make meaningful decisions based on dice rolls and ingenuity. The potential of having story decisions change based on who your friends are and how adept your character is at surviving is massive, and the absolutely gorgeous character art is just icing on the cake. Get ready to wake up and take control when Citizen Sleeper launches on PC next year.