Indie Games Spotlight – Magic is in the Air
Indie Games Spotlight is Goomba Stomp's biweekly column where we highlight some of the most exciting new and upcoming independent games. As we move into a fall season packed with triple-A blockbusters and new consoles, we're still here to keep you abreast of the best the indie gaming scene has to offer. From new takes on beloved franchises to magical school adventures and beyond, you're sure to find a game that piques your interest in this spotlight!
Learn to Thrive in The Survivalists
Sometimes a formula just works. Coming off the great success of The Escapists series, Team17 is hoping to capture lightning in a bottle twice with The Survivalists, a survival spin-off that incorporates the same design sensibilities from the core titles. Instead of escaping a prison this time, though, the name of the game is surviving and thriving on a procedurally-generated deserted island.
The Survivalists seems to embrace typical genre conventions while still doing enough to keep things fresh. Players can hunt or be hunted by animals, craft everything from axes to fruit smoothies, and train a legion of monkeys to fill the roles of lumberjacks and soldiers alike. Of course, the real fun will undoubtedly come from getting up to hijinks with your friends in co-op and trying to survive together. Labyrinths will be explored and enemy camps raided when The Survivalists releases on all platforms October 9th.
Start Your New Semester at Ikenfell
As the witch and wizard craze continues to ramp up with the releases of Witchbrook, Hogwarts Legacy, and Little Witch in the Woods growing ever-closer, Ikenfell is set to start things off on a high note. This turn-based tactical RPG follows a group of mischievous magic students as they grow together as friends, sharpen their spellcasting skills, and uncover the dark secrets hidden deep within their school's hallowed halls.
While developer Chevy Ray is promising a heartwarming and twist-filled story with Ikenfell, the real focus seems to be on learning spells and leveraging them in battles. The three-person turn-based battle system operates entirely without an "MP" gauge; instead, spell usage is based on timing and strategy. With nearly 50 unique spells to master, a vast magic school to explore, and an OST from the composers behind the masterpiece that is Steven Universe, there'll be plenty of reasons to pick up a wand when Ikenfell drops October 8th on all platforms (including Xbox Game Pass).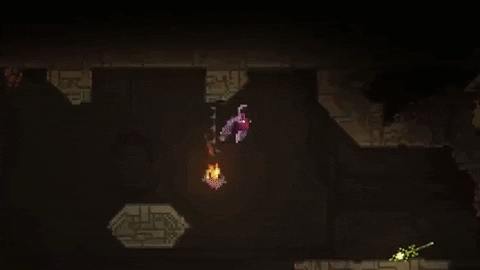 Wreak Beautiful Havok in Noita
There's impressive pixel art and then there's Noita. This magical action roguelite physically simulates every pixel to stunning effect, allowing everything from cavern walls to the blood of your enemies to be interacted with. Through a mix of sheer force, spells, and cunning, players are tasked with exploring a procedurally generated world and discovering everything the depths of Noita's caverns have to offer.
The notion of being able to alter an entire map sounds brilliant, and the dazzling art direction definitely does it justice. While Noita has been out in early access for a year or so now, it's finally reaching the finish line with its 1.0 PC release on October 15th. If you love challenge and the idea of creating spells to manipulate the world around you, this is easily one to watch.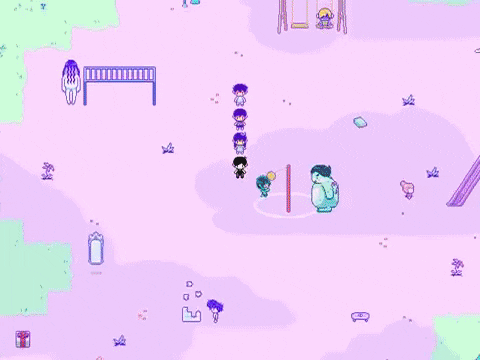 Finally Live the Omori Dream
Omori is one of the more infamous indies to have been announced in the last decade. First debuting in 2014 with a steller trailer (and song) that rocked both the indie world and Mother community, it smashed its Kickstarter goal and the team at OMOCAT planned to release it a year later. Now after engine changes, numerous delays, and sporadic Kickstarter communication, it finally appears that Omori will release this winter, over seven years from when it was first announced.
Though Omori is described as a "surreal psychological horror game," the horror elements aren't quite as on the nose as one might expect. Made in RPGMaker, Omori is a mix of the trippy, lighthearted adventures of Earthbound and the dark, brooding atmosphere of Yume Nikki. Despite there still being few concrete details on the title, I'm looking forward to traveling between worlds and uncovering long-forgotten memories later this year.
I Am Dead…But Not Finished!
Just in time for Halloween, I Am Dead is a rather lighthearted and charming take on exploring the afterlife. You're put into the shoes of recently-deceased museum curator named Morris who learns that his island is in grave danger. Together with the ghost of his dog Sparky, Morris sets out to explore the island and uncover ancient mysteries–as well as other ghosts–to save his homeland.
What sets I Am Dead apart is Morris' newfound ghostly power that allows him to see inside objects and people to reveal their contents and memories. While a bit jarring to see in practice at first, this ability opens the door to all sorts of clever puzzles and unique ways to learn more about the history of the island and its inhabitants. Prepare to embark on a journey to the afterlife when I Am Dead hits Switch and PC on October 8th.