Indie Games Spotlight – Bloom Into Spring
Discover your next favorite indie
Indie Games Spotlight is Goomba Stomp's biweekly column where we highlight some of the most exciting new and upcoming independent games. In honor of spring, more than half of this week's selections feature flowers (including our very first Playdate-exclusive entry). Between retro callbacks, chill space shooters, and flower shop sims, there's more to dive into than ever before!
Crack Open Arise: A Simple Story – Definitive Edition
Though the Switch has long been touted as the ultimate indie machine, there are still instances where indies hit the platform last. This is the case with Arise: A Simple Story, a beautiful Old Man's Journey-esque adventure that illustrates the themes of love and loss through a variety of mystical set pieces. The ability to control the flow of time will help you solve puzzles and explore memories as you comb through everything from singular moments to entire seasons that need to be relived.
What's special about this definitive edition of Arise: A Simple Story is the sheer amount of extras Piccolo Studio is including in this version of the game. Aside from easy co-op play with two Joy-Con, the Switch version is also getting exclusive features like a Photo Mode (something Arise sorely needed) and gyro support for those who prefer motion controls. Add in an included 50+ page digital art book and 18-song OST and it's clear that Switch players are getting a great deal. Best of all, Arise: A Simple Story – Definitive Edition is available now!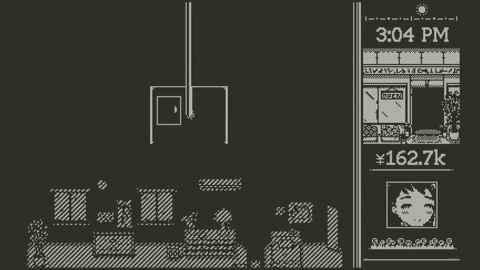 Bloom Into a Master Gardener
The quirky little indie device known as the Playdate has finally started shipping, and that means players are finally getting their hands on the first couple games included in season one. If two games per week isn't cutting it, however, Bloom might be exactly what you're looking for. The first "third-party" game to come out for the system, Bloom is a real-time narrative-driven social sim about starting up a flower shop while managing relationships with your parents and significant other.
Since Bloom unfolds in real-time, it's meant to be played here and there over the course of many real-world days and weeks. Between responding to texts with your loved ones, you'll have to tend to your rooftop garden amidst changing weather and a day/night system. As it was made specifically for the Playdate, Bloom perfectly complements the limitations of the low-spec hardware. From the charming pixel art to the lo-fi OST that provides a chill backdrop to gardening, the charm levels are off the charts. This is a wonderful first glimpse at the kind of experiences possible on the Playdate outside of its seasonal structure, and it's out now to buy (and then sideload) from itch.io.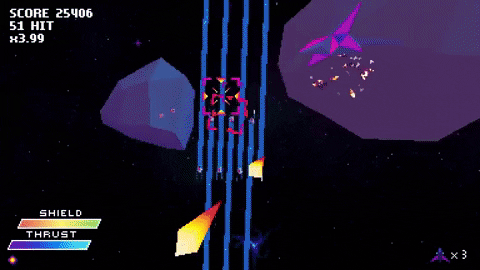 Suit Up for Ex-Zodiac
Sometimes wearing your inspiration on your sleeve can be a good thing. Ex-Zodiac is a spiritual successor to StarFox that seems to be hitting all the right notes; it's fast-paced, perfectly emulates the colorful, low-poly visual style of 3D games in the early 90s, and looks to have the same addicting level design that just begs for "one more round."
Players will join protagonist Kyuu as she fights to free the worlds of the Sanzaru Star System that are overrun by the intergalactic terrorist organization known as Zodiac. With 12 main levels containing secret areas and alternative routes as well as a dozen major bosses to contend with, there should be plenty of content to keep rail shooter enthusiasts coming back to best their high scores. Ex-Zodiac still doesn't have a release date, but it's aiming to hit PC Early Access in the first half of 2022.
Join the Super Space Club
Some games just feel like they're made for stress relief purposes. Super Space Club is an arcade-style space shooter that's less about white-knuckle action and more about endlessly shooting foes against gorgeous, minimalist backdrops. All of this is underscored by a collection of quirky lo-fi beats that gives the action on-screen a decidedly relaxed feel.
Players control a group of pilots known as the titular Super Space Club, a team that has ambitions of being the top-ranked club in the galaxy. To achieve this goal, players will have to complete missions and defeat as many enemies as possible while retaining enough energy to avoid being sent back to base. While that last bit might perk some ears, have no fear; Super Space Club isn't a rogue-like (despite also having unlockable abilities and weapons). You'll be able to kick back with some chill lo-fi space combat when the title hits Xbox and Steam later this year.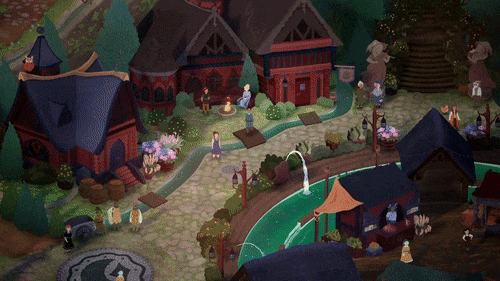 Sing Along to the Songs of Glimmerwick
If you follow my work, you know I'm a sucker for a good magic school game. Despite Hogwarts Legacy looking to be an absolute dream this holiday, Songs of Glimmerwick seems to be taking a more unique approach to its flavor of magical studies. Instead of casting spells with a wand, magic is cast by playing music. Everything from gardening to manipulating the weather can be done via a flute and the proper song, and it's these tools that you'll take along as you attend classes, join clubs after school, make friends, and experience life around town as a university-age witch or wizard.
Much like Chucklefish's upcoming Witchbrook, Songs of Glimmerwick is more focused on the social aspects of attending a magic school than a thrilling plot or challenging combat. Players will attend festivals, tend to the university garden, get involved with local drama, and explore the island of Glimmerwick to uncover all of its mysterious secrets. Fully-voiced NPCs should lend a sense of realism to the cast, and gradual character progression systems will ensure that you're always learning new magical abilities the more you study and explore. Songs of Glimmerwick isn't coming to PC and consoles until 2023, but you can wishlist it on Steam right here.