'Takeshi and Hiroshi' Is A Bite-Sized Piece Of Wholesomeness
'Takeshi and Hiroshi' has arrived on Switch and brings with it a healthy dose of pure happiness with gorgeous animation and cute gameplay.
Takeshi and Hiroshi Indie Snippet
It is now beyond cliche to say that 2020 has been a rough year. But despite the turmoil and seemingly endless flood of bad news, there are still moments of brightness. The recent Indie World showcase hosted by Nintendo is proof enough that good still exists in the world. Takeshi and Hiroshi is like a soothing balm, showing that sometimes all a good game needs to be memorable is a little bit of heart.
Love At First Sight
Takeshi and Hiroshi first found an audience on Apple Arcade in January 2020, but had a stealth release on the Nintendo Switch after Nintendo's recent Indie World showcase. The game stands out as original, a little sunbeam of happiness in the midst of a pretty dour summer. In Takeshi and Hiroshi, players influence the relationship of two brothers. Takeshi is the eldest, an ambitious student whose dream has always been to make an amazing video game. Hiroshi is a little younger, and is frequently in and out of the hospital. If this sounds heavy, don't be alarmed. Peril is present but never overtakes the optimism bursting from ever corner.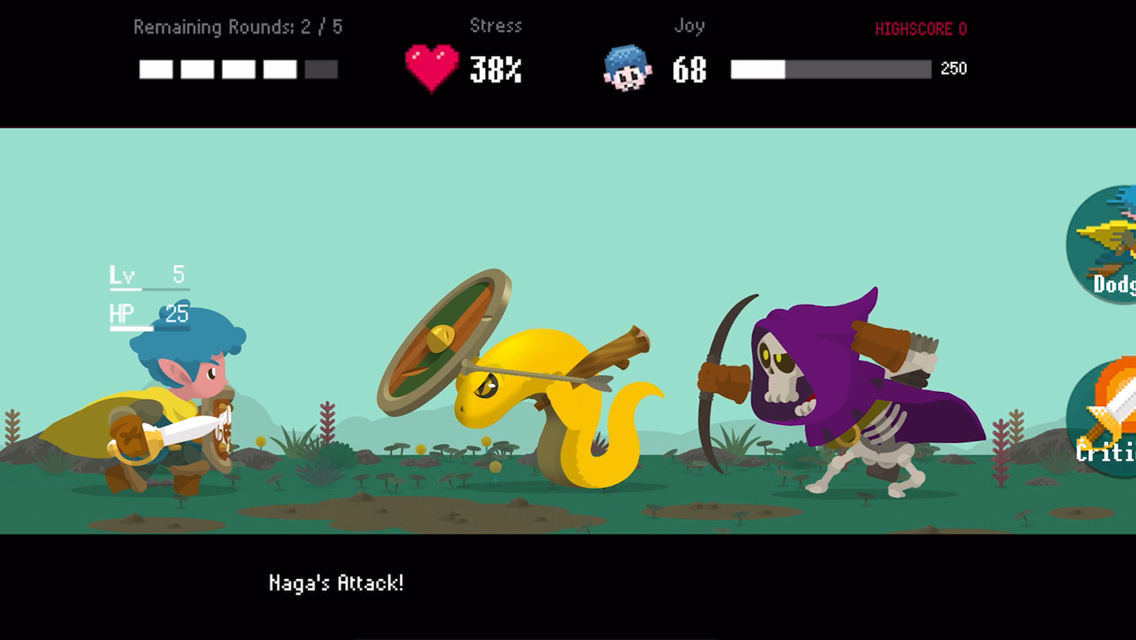 To see any cutscene in this game is to fall in love instantly. It's described by publisher Oink Games as a "puppetoon about two brothers" that combines claymation with a sort of reverse-RPG mechanic. Takeshi's goal is to create something uplifting for his younger brother to keep his spirits high. He insists that "Games can make you feel emotions!" and he's right. Takeshi and Hiroshi feels designed to tug at player's heartstrings, and it succeeds. Each level of Takeshi's in-universe game Mighty Warrior is a short series of battles where Takeshi basically runs Hiroshi's character through a harrowing gauntlet. The goal is to make things challenging, but not too challenging, or Hiroshi will get discouraged and not want to play anymore. Takeshi isn't trying to recreate Dark Souls, but rather a more kid-friendly Dragon Quest-type of game.
These levels basically translate into little bite-sized puzzles where Takeshi lets Hiroshi win by the barest of margins. Battles are surprisingly soothing and fun. There's a pureness to seeing Hiroshi's face light up with excitement after playing his brother's latest creation. Players get the sense that even though this family has gone through a string of tragedies, they're going to be alright. Though the overall length is short–it probably takes about three hours to complete–it's undeniably charming to see Takeshi learn to accept help from others to make his game better.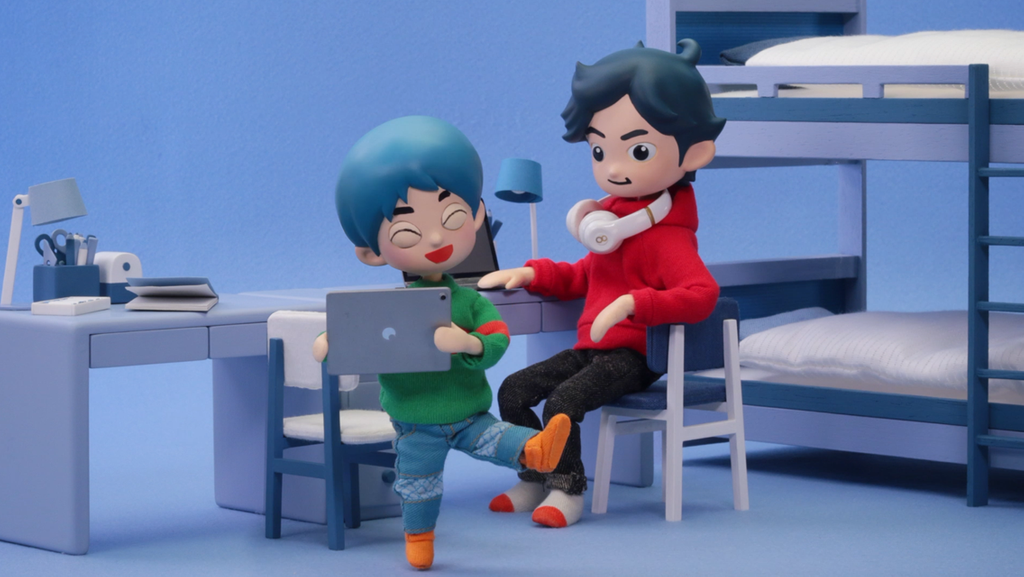 The Heart of the Matter
Takeshi and Hiroshi is a power fantasy, but not in the usual way. Instead of mastering complex systems to dominate enemies, players step into the role of a functional family unit. This game could have easily been framed as a tragic tale of a mother and son losing yet another member of their family. Instead, it's a straightforward, upbeat adventure where characters express their affection for each other. Takeshi created Mighty Warrior as a love letter to his brother, and Takeshi and Hiroshi feels like a love letter to clay animation and chasing dreams, even if they seem impossible to achieve at first.
This title lands differently than when it first released. In January, it felt like an amusing distraction for people who were trying to wring the most out of an expiring Apple Arcade subscription. Now it feels like a necessary injection of positivity. The Nintendo Switch is more popular now than ever before, and this game gaining a wider audience has the potential to release a dose of wholesomeness to a world that sorely needs it.