Talking Point: Did the Nintendo Direct Mini Meet Expectations?
Talking Point is a series that posits a question concerning the gaming industry. We encourage readers, as well as our writers, to offer their thoughts on the topic. Hence the name: Talking Point. Feel free to join in below.
It's no exaggeration to claim that Nintendo has surpassed nearly everyone's expectations with the launch of the Nintendo Switch. Not only did it dominate the news cycle for most of last year, but the Switch also managed to sell over 10 million units in its first nine months on the market. This was largely achieved through a combination of consistent software output and convenient form factor, but one area that can't be understated was Nintendo's commitment to smart marketing tactics. Advertising aimed at young adults, multiple Nintendo Directs and the major January Presentation before the Switch's launch all contributed to increased interest and excitement for the new platform.
This January Presentation, in particular, set the tone for the entire year–for better and worse. Many had high hopes of major third party support, PS4 and Xbox One-grade graphical power and a cheaper price tag going into the event, and many were sorely disappointed. However, the presentation succeeded in both explaining the Switch's capabilities and giving a thorough look at the software Switch owners could expect in 2017 and beyond. While the only true AAA title at launch was Breath of the Wild, early adopters still knew they had Mario Kart 8 Deluxe, ARMS, Splatoon 2, FIFA, Super Mario Odyssey and Xenoblade Chronicles 2 coming down the pipeline in 2017. This played a hand in both securing early interest in the console and keeping those on the fence watching Nintendo closely for more details on the games shown.
Fast-forward a year and Nintendo has just released its Direct Mini, a sub-15 minute video presentation that offers a few details on previously announced games and goes over some new reveals slated for the first half of the year. However, was this Direct Mini enough to quench fans' ravenous appetites for info on new Switch games? And how did it compare to last year's presentation?
Rumors had pointed to a January Direct for weeks, originally stemming from an internal EA document leaked at the end of November. A leak of a supposed Switch 5.0 software update (since confirmed fake) made the rounds and increased fervor leading up to the Direct even more. When there failed to be an official announcement from Nintendo early in the week, rabid fans talked about it so much that the term "Nintendo Direct" ended up trending on Twitter. Taking note of this, Nintendo added fuel to the fire (literally) by trolling the fanbase with a picture of a flaming Chibi-Robo and a picture of a Mii in a hotdog suit. Third party companies quickly jumped in (some with games out on Switch, others seemingly randomly) with pictures of flaming characters from their respective franchises. The thirst for Direct information was reaching a fever pitch, and everyone knew it.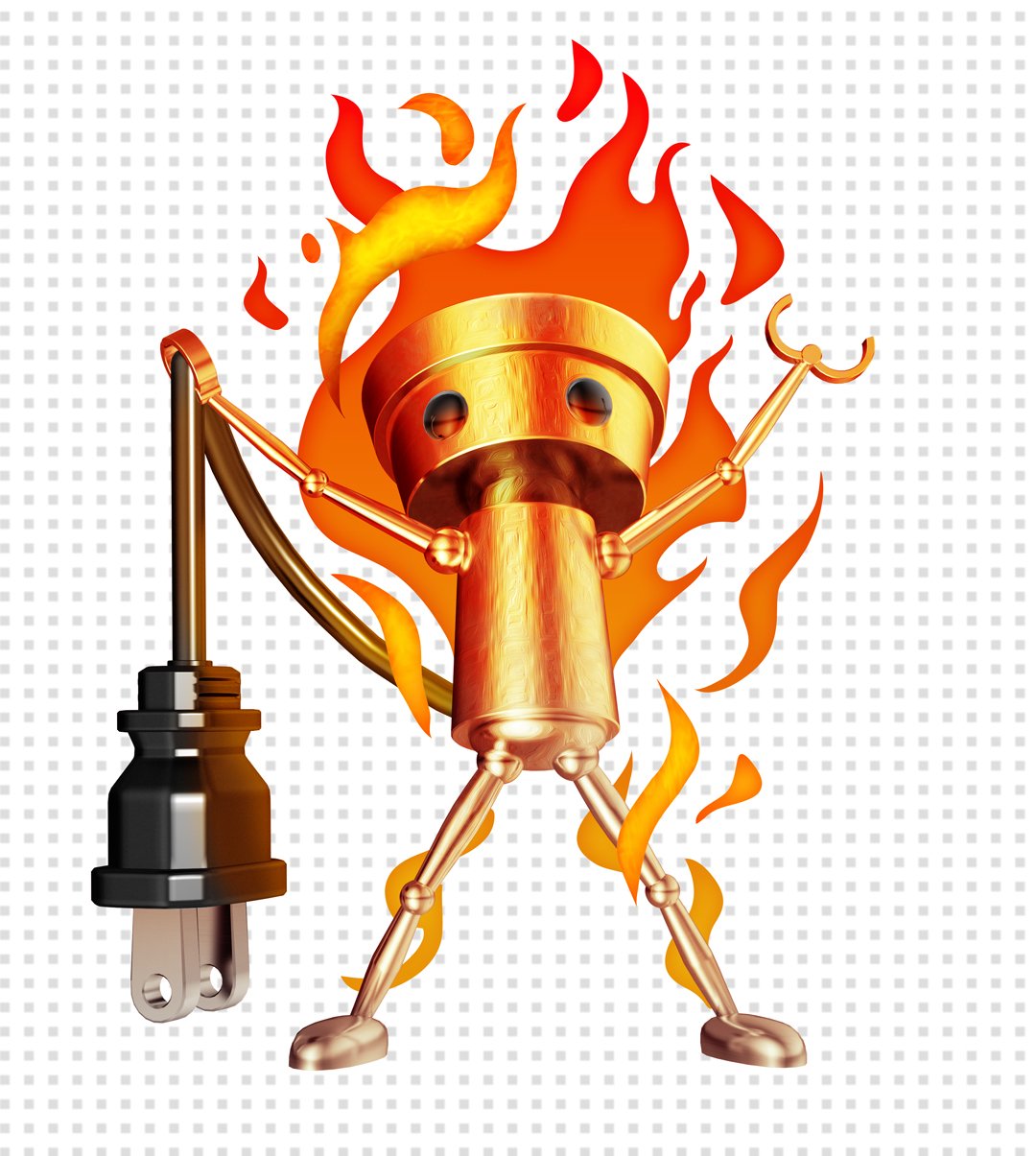 The Good
This Nintendo Direct Mini highlighted a surprising variety of genres. A new Mario Tennis game covered the sports crowd while boasting the first story mode the series has seen since Power Tour on the Game Boy Advance. Fans of platformers were catered to with dates for what seems to be a straight port of Donkey Kong Country: Tropical Freeze (albeit with the addition of Funky Kong) and Kirby Star Allies. SNK Heroines: Tag Team Frenzy looks like an entertaining summer fighter and will undoubtedly capitalize on the myriad of SNK fighting games on the eShop. The announcement of and response to The World Ends With You: Final Remix serves as a testament to how starved Switch owners are for quality RPGs on the platform. Plans to bring Ys VIII: Lacrimosa of DANA to the Switch in summer and a firm release date for atmospheric adventure game Fe were my personal highlights, but the universal crowd-pleaser was undoubtedly the long-rumored Dark Souls: Remastered.
Overall, it feels like the Direct Mini tried to have something for everyone. The great majority of gamers never got a chance to experience most of the exclusives on Wii U (sales of Mario Kart 8 Deluxe are a testament to that). Bringing over ports of Donkey Kong Country: Tropical Freeze and Hyrule Warriors not only makes sense from a business perspective, but it also gives gamers who skipped the Wii U a chance to play some truly great games. Similarly, there are many Nintendo gamers who will be experiencing both The World Ends With You and Dark Souls for the first time with the introduction of these ports. Support for existing games like Pokken Tournament, Mario + Rabbids Kingdom Battle and (most notably) Super Mario Odyssey was also key in confirming Nintendo's commitment to some of their biggest games.
The Bad
Unfortunately, the only truly new announcements were Mario Tennis Aces and SNK Heroines. Gamers who had a Wii U or who are using the Switch as their secondary console might've already played Tropical Freeze, Ys VIII, and Dark Souls. The smaller nature of the Direct Mini was also a major letdown for some after the ridiculous levels of hype built in the preceding weeks. Most seemed to assume a Direct on par with the 2017 January Presentation in terms of length, bombshell announcements or both. Unlike that major presentation, the Direct Mini failed to effectively map out the releases for the year; instead, the focus was considerably smaller in scope. There were specifically no words on the Animal Crossing or Smash Bros. games fans have been clamoring for ever since the Switch was revealed, and rumored ports like Grand Theft Auto V also saw no screen time.
The lack of new information on previously-announced titles, however, is perhaps the greatest disappointment coming out of this Direct. We got a release date for Kirby, but no word on Yoshi or Project Octopath Traveler. Fire Emblem Switch, Shin Megami Tensei V, and Travis Strikes Again: No More Heroes are all coming out in 2018 but continue to be without gameplay footage or release windows. There was also no mention of the Switch's online service or anything relating to the Virtual Console, perhaps giving credence to the rumors of the former coming out towards the end of the year.
What's perhaps the most interesting is that despite the overwhelming hype going into the Direct, the response online has been quite positive. While Nintendo of America's tweets are still full of fans demanding Smash Bros. and Animal Crossing, there are much more commenting excitedly about things like Dark Souls, Mario Tennis Aces, and Donkey Kong Country. The Mini Direct video itself made it to trending on YouTube and has a strikingly positive Like/Dislike ratio. What might have ended as an overhyped catastrophe for Nintendo instead seems to have many Switch owners excited about the future.
So what do you think about the latest Nintendo Direct Mini? Did it live up to the hype, or did it fall short for you? Are you disappointed that it didn't paint a clear picture for the rest of 2018, or would you rather be surprised with future Directs/E3 announcements mid-year? Let your joys and grievances be known in the comments below!