Indie Games Spotlight — So The Story Goes
In this week's spotlight, we're featuring creative story-centric titles like Dodgeball Academia, Fire Tonight, and Storyteller!
Indie Games Spotlight is Goomba Stomp's biweekly column where we highlight some of the most exciting new and upcoming indies. Still in the throes of summer, we're taking our minds off the heat with a focus on imaginative, story-centric indies coming out in the near future. Whether you're looking for a return-to-form for sports RPGs or a bite-sized narrative experience, we've got you covered. Without further ado, let's jump right in!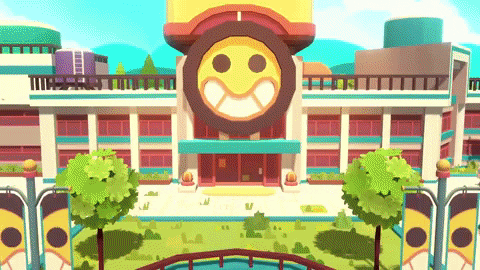 Pack Your Bags for Dodgeball Academia
For as disappointing as story modes in modern sports games often are, there was once a golden age where titles like Mario Tennis: Power Tour set the standard for what a great sports RPG could truly look like. Golf Story reached those heights back in 2017, and Dodgeball Academia is looking to achieve something similar this month. Set in a world where dodgeball is everything, there's only one goal on the minds of Dodgeball Academia students: building the best team and becoming the ultimate dodgeball champions.
All the building blocks are there for this to be Humble Bundle's next indie darling: a vibrant art style with unique character designs? Check. A fun story where you can forge friendships and rivalries? Check. An explorable school setting rife with side quests, minigames, and secrets to discover? You bet. Between being able to upgrade and fully customize a dodgeball team in the main story and also having access to a separate local versus mode, Dodgeball Academia looks like it just might be the sports RPG experience we've all been waiting for. Luckily, there's actually no more waiting required; it's out now on all platforms!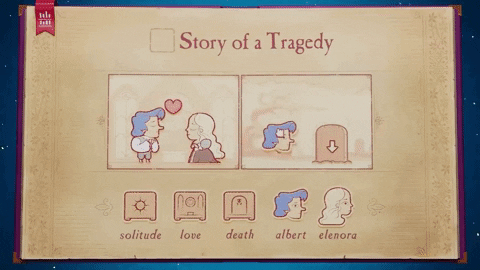 Become the Ultimate Storyteller
Annapurna's first-ever games showcase was a smorgasbord of creativity spanning a wide range of genres and locations. Storyteller stood out from the pack for one key reason: rather than focusing on telling a story, it tasks players with putting a narrative together themselves and creating their own tales of tragedy and romance.
Much like Scribblenauts, Storyteller streamlines creation with a simple yet charming interface that encourages experimentation. Players get a premise, characters, and settings, and from there it's up to them to orchestrate how things play out. From backstabbing enemies to wooing maidens and fighting dragons, Storyteller has all the potential in the world to be an addicting non-linear puzzler. Set aside a pen and some ink for when it arrives on Switch and PC later this year, and be sure to check out the demo on Steam.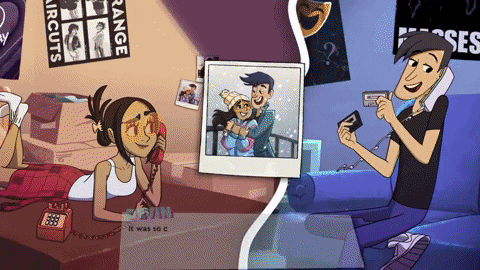 Beware of the Fire Tonight
Way Deep Down is one of the most exciting up-and-coming indie publishers in the game right now. Specializing in short, cozy, and narrative-driven experiences, they've managed to curate a strong lineup of titles that can be handily finished in an afternoon, and it looks like Fire Tonight is no different. Set in the early 90s before cell phones or the internet were widely accessible, lovers Maya and Devin find themselves on opposite sides of a city that's going up in flames.
At its heart, Fire Tonight is the story of two people trying to navigate a relationship despite the world trying to keep them apart. While Maya sets out across the chaotic city to try and meet Devin, we'll see them reflect on how they met, what choices they made that lead to this moment, and what hope they have–if any–for a future after all this is over. Though the gameplay itself is constrained to simple point-and-click mechanics, the lighthearted yet introspective story might just hit all the right notes when Fire Tonight drops on Switch and Steam August 12th.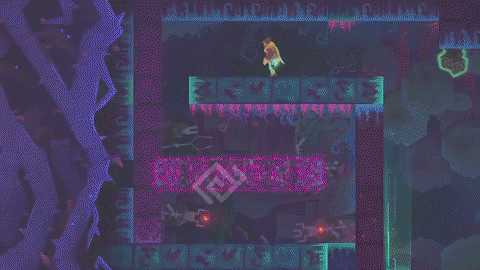 Step Into the Tetragon
Tetragon is shaping up to be one of the more unique puzzle games that've come out in recent years. The titular Tetragen has been destroyed by a dark creature, and it's up to Lucios to lost retrieve all the pieces and find his missing son in the process. To do this, he'll have to navigate planes by manipulating gravity, moving the ground, and rotating the battlefield to reach each portal and get that much closer to his end goal.
Boasting hundreds of puzzles, challenges, and mazes across 40 unique levels, Tetragon is aiming to provide some meat for puzzle aficionados to sink their teeth into while enjoying the overarching narrative. Though the graphical fidelity won't win any awards, Tetragon's art style and animations are just like its story: endearing and expressive. There's a demo out now ahead of its launch on all platforms August 12th, so give it a try!
Brandish Your Tails of Iron!
Tails of Iron may look charming at first blush, but make no mistake: its world is anything but kind. Set in a grim, desolate land, the hand-drawn RPG is hanging its hat on brutal combat and a war-tinged narrative unafraid to pull punches. As Prince Redgi, players must gather a party of peculiar companions, master his different combat styles, and restore his broken kingdom by banishing the merciless Frog Clan.
Similarly to the recent hit Death's Door, Tails of Iron will live and die (and die, and die again) on the strength of its combat mechanics. Thankfully, developer Odd Bug Studio is promising a range of deadly abilities to learn alongside the genre-standard parries and dodge rolls for better mobility. This combined with customizable weapons and armor, health-boosting meals, and teeth-grinding boss fights should appease genre fans to a T. Prepare to start a tail of your own on all platforms September 17th.