Indie Games Spotlight – Heart of the Cards
This week's spotlight features the adorable Rise of the Slime, the pirate adventure King of Seas, the deckbuilding RPG Cross Blitz and more!
Indie Games Spotlight is Goomba Stomp's biweekly column where we highlight some of the most exciting new and upcoming independent games. This week we have a theme that flies in the face of the raging "console wars;" nearly every selection here is coming to all platforms. We're also shining a spotlight on a genre that's exploded in recent years (and for good reason): deckbuilding games. Whether you're looking for an excuse to construct a new deck or want to whip up some mayhem, we've got a nice spread of titles to dive into this week!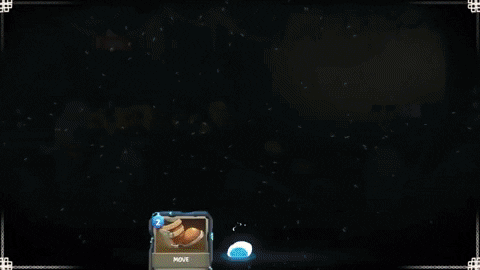 Overcome All Challengers in Rise of the Slime
The steady growth of the deckbuilding genre has been an absolute joy to witness in recent years. From mainstays like Hearthstone to breakout hits like Slay the Spire and Monster Train, it seems like every year or so brings a new twist to the deckbuilding umbrella. Rise of the Slime is the newest entry into this family, and though its spin is more aesthetic than mechanical, it's still incredibly enticing.
Rimuru Tempest jokes aside, Rise of the Slime is most similar to Slay the Spire in that it's all about powering up and attacking with one central character (the slime). Much like other roguelites, players will have to navigate shifting paths containing different shops, treasure rooms, and enemies in every run. Boasting more than 100 cards is fairly impressive at launch, and built-in gameplay mutators should help keep runs interesting. Though Rise of the Slime is coming out of Early Access to all platforms on May 20th, a demo is available to try right now.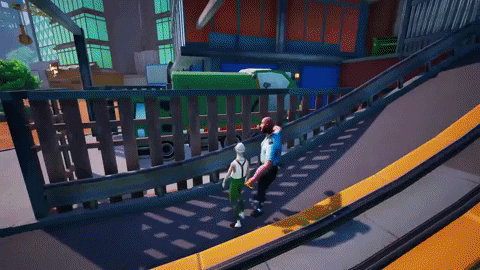 Just Die Already…Yep, That's the Title
If 2014's Goat Simulator taught us anything, it's that sometimes all players want to do is run around and wreak havok in a sandbox. Just Die Already harnesses this ideology but furthers it; instead of a goat the main characters are elderly people, and instead of local co-op players will be able to enjoy the sandbox online with up to four friends. It's a more fleshed out (and significantly more violent) take on the formula that gave the devs at Double Moose their first major success all those years ago.
While the overarching goal is to qualify for a proper retirement home by completing challenges, this is precisely the type of the game where traditional goals get thrown out the window immediately. Be it launching yourself from a catapult, attacking friends and NPCs alike, or exploring the city to find silly Easter eggs, Just Die Already is all about experimentation and causing mayhem. Get ready to blow up your friends and whack old men with giant fish when it releases on all platforms May 20th.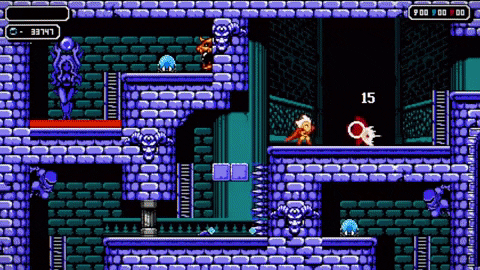 Live the Tale of Astalon: Tears of the Earth
When made by skilled hands an action-platformer can be one of the most satisfying types of games out there. Astalon: Tears of the Earth is a promising addition to the genre that seems to be putting gamefeel above all else. Set in a post-apocalyptic world where villages are struggling to exist, an ominous tower has risen from the ground and may be the sole hope of humanity's survival. It's up the three heroes to ascend the tower–somewhat similarly to Ys Origin–and attempt to change the fate of their people.
With the ability to alternate between a rogue, wizard, and warrior, Astalon should have plenty of combat variety to dive into. An array of artifacts and secrets are scattered around the tower waiting to be found, and a steady upgrade system ensures progress can always be made even if a boss is too difficult to handle at first. Sporting a vibrant and inviting color palette and some cozy cutscenes where players can learn more about the protagonists' pasts, Astalon: Tears of the Earth is shaping up to be quite the climb when it releases on all platforms June 3rd.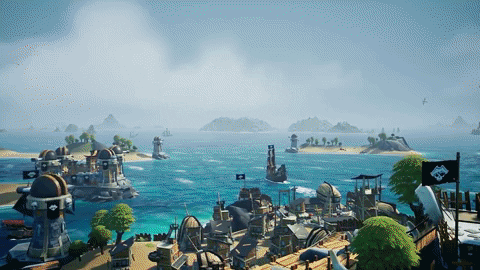 Battle for the Title of King of Seas
In 2004, a little title called Sid Meier's Pirates! unknowingly set the tone for pirate-themed video games for years later. Now amidst industry titans like Xbox's Sea of Thieves and Ubisoft's perpetually-delayed Skull and Bones, King of Seas is gunning to take pirate games back to the root of what made them so appealing in the first place: fast and frantic naval combat.
Though developer 3DClouds promises a story complete with quests and intriguing characters, the real stars of King of Seas are its procedurally generated world, deep ship customization, and upgradeable combat system. Exploration is at the core of all of this with treasure maps to track and settlements to trade with. Win enough skirmishes and your notoriety will increase (along with a bounty to match). There are simply a ton of systems to dive into here, and it's tough to imagine fans of pirate media not at least wanting to check out the demo. Thankfully, the full experience will be walking the plank to all platforms on May 25th.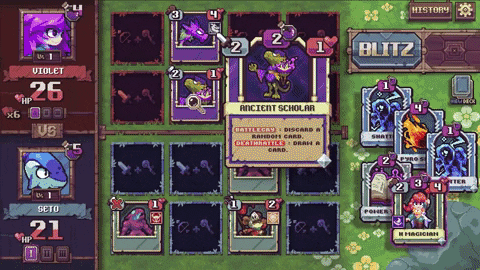 Build the Perfect Deck in Cross Blitz
There are few developers who nail modern pixel art as well as Tako Boy Studios, and their recently announced deckbuilding RPG Cross Blitz is a testament to that. Taking inspiration from Dragon Quest, Hearthstone, Breath of Fire, and more, Cross Blitz is attempting to offer something for everyone; narrative-driven story content by way of "Fables," single-player challenges via "Hollow Hunt," and competitive online play by way of the "Coliseum." It's a heavy ask for a developer that's never made a card game before, but what we've seen from the reveal trailer shows great potential.
The fundamentals seem solid: there are five factions for players to build their decks around, each with different specialties and strategies to learn. The Hearthstone influence shines through via unique Hero Powers that can be used to turn the tide of battle, and over 150 cards at launch should ensure skirmishes never feel too samey. It's clear that the ultimate goal is to make this a platform; regular single-player updates are planned, as are daily and weekly challenges to keep players coming back for more. If Tako Boy Studios can nail the multiplayer aspect as well (and cross-play is already a great start), Cross Blitz could very well be exactly what deckbuilding enthusiasts are looking for when it drops on PC and mobile later this year.