Indie Games Spotlight – Slimes & Doggos for Days
Looking for new games to get excited about? This week's Indie Games Spotlight covers everything from adventure games to romantic comedies.
Indie Games Spotlight is Goomba Stomp's biweekly column where we highlight some of the most promising new and upcoming independent games. Seeing as we were graced with an Indie World presentation from Nintendo this week, we've included a couple of standouts from there as well as a few wholesome recommendations perfect for these trying times. Without further ado, let's get into it!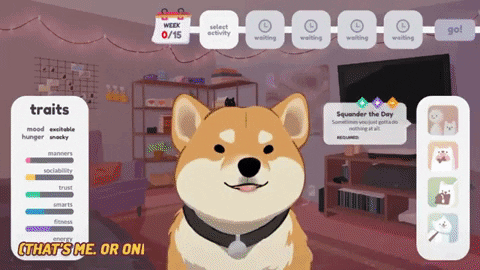 Meet Doggos and Singles in Best Friends Forever
If there's one thing that can bring people together, it's their love of dogs. Best Friends Forever takes this concept and runs with it to create one of the more unique dating sims on the market. Players will train and play with their dogs to form bonds and meet single dog owners from across the fictional Rainbow Bay.
What makes Best Friends Forever stand out is how rich the dog-related aspects seem to be. When not hitting it off with the diverse cast, you'll be able to spend quality time with your dog to raise its stats. The dog is more than a cheap gimmick; it'll interact with you and the narrative as it unravels. There's even a sandbox mode where you can play with your dog away from the context of the overarching story. We'll have to see if the actual dating portion lives up to the rest of the game when it launches on May 14th on Switch, Steam, and itch.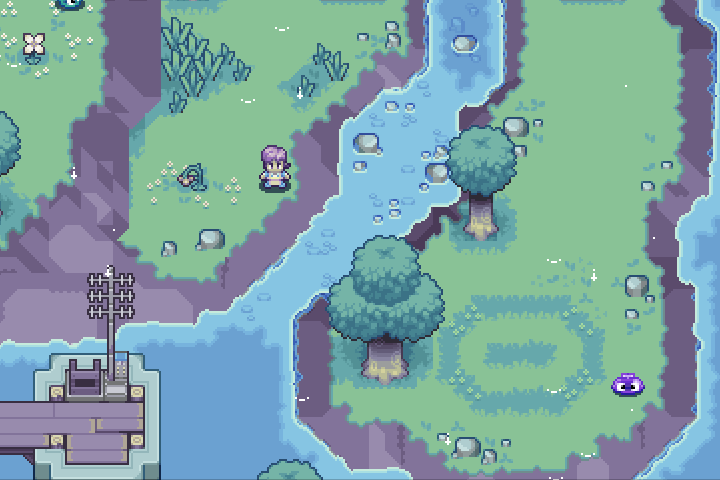 Alchemic Cutie Has Chill Vibes For All
Though its name might be confusing, Alchemic Cutie is a surprisingly straightforward and chill RPG boasting some truly wonderful sprite work. Slightly akin to Slime Rancher, players set out to tame and raise jellies while exploring the mysterious (though quite pretty) Wimba Island. The twist? Alchemic Cutie goes deep with jelly farming and breeding for players to create the perfect adventuring companions.
Each jelly has uniquely generated stats, traits, and over 4,000 visual styles. Aside from taking them with you in combat, jellies can also be entered in competitions to compete for prizes (think Pokémon Contests from Ruby and Sapphire). Other slime-less activities include helping villagers with side quests and (on PC) creating your own shareable island complete with your choice of quests, items, and villagers. Alchemic Cutie is slated to release on Steam, itch, and Switch this year.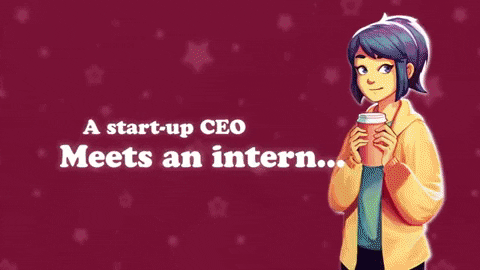 Be Sure to Wait Until Half Past Fate
Two dating sims in one Spotlight!? Well, you'd be forgiven for thinking so, but that's not quite the case. Half Past Fate is a romantic comedy adventure that follows the lives of six people across eight years as each tries to navigate that strange thing we call love.
Rather than going down routes and trying to romance people yourself, Half Past Fate is more about experiencing how everyone comes together via contextual fetch quests and dialogue options. The game is split into chapters that follow the escapades of each character as the tale of meeting their fated companion unfolds. It's just the sort of optimism and wholesomeness we need in times like these–and the best part? It's out now for Switch and Steam.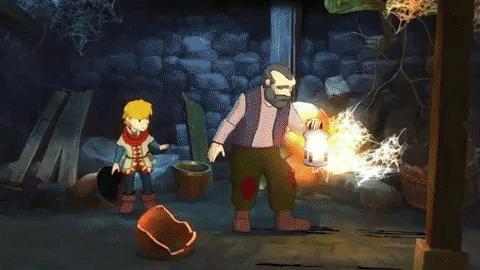 Baldo Embraces the Signature Ghibli Style
One of the immediate standouts during Nintendo's Indie World was Baldo, a gem being worked on by an old school studio out of Messina, Italy called Naps Team. Though its Studio Ghibli-inspired aesthetic was what caught my eye at first, it's the story and adventure potential that has me hooked.
Baldo is an action-adventure RPG that embraces puzzles and dungeon-crawling. You'll travel the world and come across all manner of bizarre characters, take on side quests, and scour areas for weapons and treasures. The action-centric combat is the biggest question mark hovering over a project that otherwise seems poised to please when it releases on all platforms later this summer.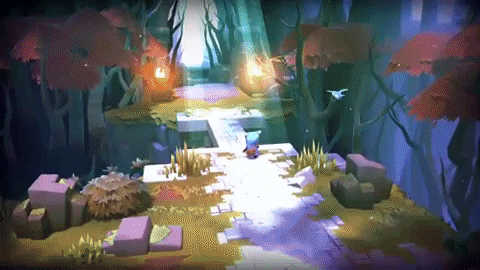 Gather Around The Last Campfire
The story of how Hello Games went from overpromising and under-delivering with the launch of No Man's Sky to becoming one of the most respected developers in the industry for salvaging it has been told time and again. However, what's received considerably less press is the studio's atmospheric side project first announced at The Game Awards in 2018: The Last Campfire. The culmination of 2+ years of development by just a few members of the studio, The Last Campfire is wildly different than anything they've put out before–and it looks marvelous.
The decidedly intimate premise centers around a lost ember that's trying to find its way home. Its journey will take it through dark forests and mysterious ruins populated by other lost folk and an assortment of strange creatures. The gameplay trailer seems to showcase a heavy focus on environmental puzzle-solving, exploration, and hope in an otherwise bleak world. What's most striking, though, is the stunningly soft and warm art style that brings the entire vision to life. The Last Campfire will be coming to all platforms this summer.