Indie Games Spotlight – Going Full Circle
We're featuring five exciting indie games in our latest spotlight, including the internship roguelike Going Under and the cozy puzzles of Lonesome Village.
Indie Games Spotlight is Goomba Stomp's biweekly column where we highlight some of the most exciting new and upcoming independent games. Summer may have come to a close, but that hasn't stopped big announcements from rolling in. With events like PAX Online and the recent PlayStation 5 Showcase flooding the web with announcements, trailers, and gameplay footage, there's been a constant deluge of news to keep up with. With so much coming on the horizon, we're spotlighting five exciting indies that you'll be able to play sooner rather than later. Whether you're in the mood for a brutally addictive action game or a cozy adventure and social sim, there's bound to be a game that speaks to you in this spotlight.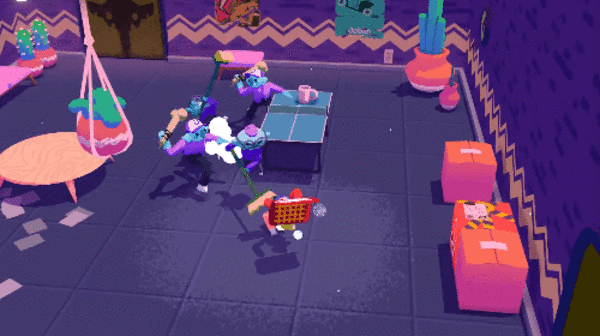 Moving Up Professionally in Going Under
Work is its own payment in Going Under. In this action game from developer Aggro Crab, you're put in the shoes of an unpaid intern who must explore the endless ruins of failed tech startups while fighting off the monsters that spawn within them. It's hard work to do without a single paycheck—but hey, at least you're gaining valuable experience!
As a former unpaid intern myself, the writing in Going Under certainly resonates with me and it's sure to strike a chord with anyone who's ever felt underappreciated or overworked. Its vibrant and colorful 3D graphics, as well as its satirical story, only make it all the more enticing. It really should offer a great working experience when it hits all consoles and PC via Steam on September 24.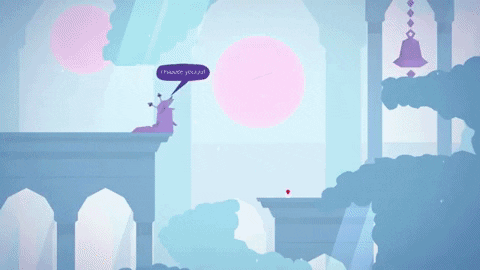 Fill in the Gaps in Journey of the Broken Circle
Something's missing in Journey of the Broken Circle. Like its name would suggest, this puzzle platformer follows a Pacman-like circle with a hole to fill. It wanders through a world that is whimsical and existential at once, searching for a companion to fill its gaps. As the circle rolls through ethereal environments, it encounters different shapes to use that allow for new gameplay mechanics.
Journey of the Broken Circle might be about an abstract shape, but in its quest to become whole, it strives to capture the human experience. It promises to be an intimate experience that clocks in at about five hours to complete. If you're interested in getting this ball rolling, it's already available now on Switch and Steam.

Prepare to Get GORSD
There's a delicate balance between unsettling the player without being outright scary. GORSD treads the line here as a one-hit-kill shooter that stars humans encased in the skins of octopuses, dragons with human faces, and nightmarish environments. Something feels off about GORSD, but that's exactly what makes it so interesting.
Brought to life with detailed pixel art, GORSD supports up to four players who can face off in chaotic matches in varied arenas. It also features a full-fledged single-player campaign with a vast overworld with dozens of unique stages. Its concept is inspired by its developers' native Southeast Asian cultures, making for a unique gameplay and aesthetic experience. If you're ready to dive in and see it for yourself, it's available now on all consoles and PC via Steam.
Get Ready For a Foregone Conclusion
Saying Foregone is a 2D Dark Souls would be cliché, but accurate nonetheless. It's a hardcore action game where you'll fight against insurmountable odds to prevent monsters from overrunning the world. It has a brutally addictive gameplay loop—its difficulty may be excruciating, but because it offers a wide assortment of abilities to leverage, it's immensely euphoric once you overcome the challenges before you.
This beautiful 3D/pixelated hybrid action game has been available on PC in early access since February, but at long last, it's seeing its full console release in October. It's been a promising title ever since its pre-release days, and now that it's finally seeing its complete iteration, there's never been a better time to dive in and give it a shot. It's hitting all platforms on October 5, so there's not long to wait!
Finding Good Company in a Lonesome Village
Mix Zelda with Animal Crossing and you might get something like Lonesome Village. This newly-revealed puzzle adventure game features Zelda-like adventure in a hand-drawn world populated by animal characters. Players control a wandering coyote who stumbles upon a strange village and decides to investigate its mysterious happenings by interacting with villagers, solving puzzles, and exploring its dungeons.
It's more than a simple adventure game. In addition to puzzle-solving, you'll interact with Lonesome Village's eclectic cast of characters to forge relationships and unravel brooding mysteries. It's showing plenty of potential with its cozy gameplay loop, and if you want to give it a shot, check out its official demo from its Kickstarter page! It's already been fully funded in less than 24 hours, but if you want to help the developers out even further, consider contributing to their campaign.