Indie Game Spotlight – Comfort Food
Indie Games Spotlight is Goomba Stomp's biweekly column where we highlight some of the most exciting new and upcoming independent games. As players are settling in with their new next-gen consoles (or lack thereof), a slew of enticing indies is still on the horizon. From mystical adventures to eye-popping experimental showpieces, there are plenty of worthwhile indies to dive into available now and in the weeks ahead!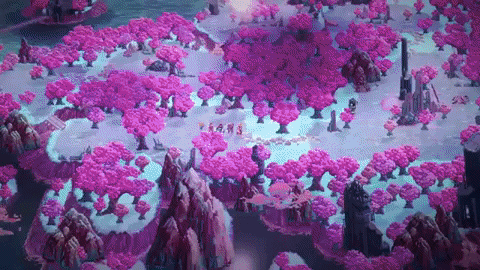 Star Renegades, Reclaim the Galaxy!
With as many rogue-lites as there are nowadays, studios have to do something truly special to stand out from the pack. Star Renegades doesn't just impress with a jaw-dropping art style, but also with an engaging turn-based battle system that emphasizes tactics, interrupts, and counters. Just as Ikenfell found inventive ways to innovate the turn-based formula, Star Renegades promises to keep you engaged during every battle.
The real standout feature, however, is what Massive Damage are calling its "intelligent Adversary system." Similar to the Nemesis system first showcased in Middle Earth: Shadow of Mordor, Star Renegades generates unique enemies and bosses that evolve as you progress through the campaign. Boasting emergent events, adaptable enemies, and tons of upgrades for your squad, this has all the makings of yet another addicting rogue-lite. It's available now on Switch, PC, and Xbox Game Pass.
Nurture Your Monster Sanctuary
In a fall without a new Pokémon release, Monster Sanctuary might just be your best bet for monster-training action this holiday. Taking cues from both the Pokémon and Metroid series, you'll be tasked with choosing a spectral familiar and exploring an ever-expanding world to become the ultimate Monster Keeper. This means hatching and collecting over 100 monsters as you travel and learn new skills to unlock the further reaches of the map.
What makes Monster Sanctuary stand out from its inspirations is the depth of its progression systems. Each monster has a unique skill tree that can be upgraded and customized to suit your preferred fighting style, and you can even collect equipment for your monsters to help them fare better in battle. The combat itself is composed of tactical 3v3 skirmishes that promise to offer another layer of depth to the classic formula of yesteryear. You'll be able to test your mettle in PvP matches against players around the world when Monster Sanctuary exits early access and hits all platforms on December 8th.
Don't Ignore the Call of the Sea
It's 1934, and Norah has crossed the far reaches of the South Pacific following the trail of her missing husband's expedition. Though on a quest to find her lost love, what she stumbles upon is a lush, serene island paradise dotted with the remnants of a lost civilization. But what strange secrets is this tropical wonderland hiding beneath the surface?
There's been an intoxicating allure behind every Call of the Sea trailer thus far. The sense of adventure and romance is palpable in no small part due to the top-tier voice talent behind Nora (Cissy Jones of Firewatch and The Walking Dead: Season 1 fame). Though the team at Out of the Blue is keeping story details close to the chest, Call of the Sea promises to be an engaging character study of a woman determined to find her husband and discover herself along the way. Get ready to crack some puzzles and piece clues together when it launches into Xbox Game Pass and PC on December 8th.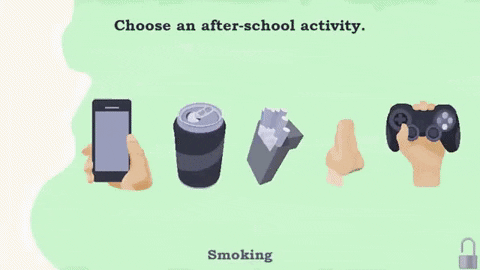 Imagine Lifetimes Different From Your Own
There's something about life simulators that've always captured the hearts and minds of even the most casual gamers. Be it Harvest Moon, The Sims, or Animal Crossing, the pull of living a life away from your own has enticed players for decades. Imagine Lifetimes seeks to recreate that experience, but with a twist: instead of living an inconsequentially on a farm somewhere, Lifetimes is all about making a ton of small choices and watching how they impact the entirety of your life.
Imagine Lifetimes blew up in early access, and for good reason; it's the perfect game to be played in front of audiences. With a wide variety of choices to make and endings to wind up at, it lends itself to great replayability and audience participation. If you're looking for something to spice up those (responsible) holiday gatherings, Imagine Lifetimes is available now on PC.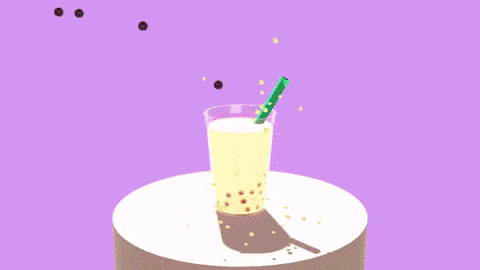 Don't Nour: Play With Your Food!
With the launch of new consoles comes exciting new worlds to explore, gameplay systems to experience, and food to drool over. Enter Nour: Play With Your Food, a self-proclaimed "interactive exploration into the aesthetics of food and drink." There are no objectives, tasks, or checklists to complete; the game is purely centered around the joy of manipulating delicious-looking consumables.
For as abstract as Nour may be, its aesthetic appeal is crystal clear. It's eye candy at its finest (literally), and the built-in photo mode takes advantage of that by allowing players to easily share their creations across social media. Even more exciting is the promised DualSense support; if the haptics can add so much immersion to platformers and shooters, imagine what a "play with your food simulator" could bring to the table. Get ready to dig in when Nour releases for PS5 and PC sometime down the line.