Indie Games Spotlight — Summertime Gaming
In this spotlight, we're highlighting titles like Blaster Master Zero 3 and Omno that need to be on everyone's radar this month.
Indie Games Spotlight is Goomba Stomp's biweekly column where we highlight some of the most exciting new and upcoming indies. With summer well underway and E3 in the rearview, indie announcements and releases have been piling up even more than usual as we make our way to the second half of the year. This week we're highlighting a wide range of titles including fantastical exploration-based games, retro goodness, and story-driven adventures. Let's jump right in!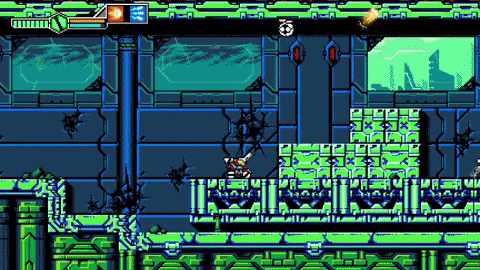 Blaster Master Zero 3 Ends a Saga
The original Blaster Master Zero was a welcome surprise when it debuted over four years ago at the launch of the Nintendo Switch. A complete revamp of the 1998 NES title, this return to form both delighted old school fans and fit nicely into the revitalization of retro platformers that's been happening over the last several years. Now, four years later, Blaster Master Zero 3 is ready to cap off the trilogy with a bang and yet another Eve rescue mission.
In terms of gameplay, the finale of the Zero saga is mixing things up with a host of fresh weapons and abilities to master while traversing the planet Sophia. The most noteworthy of these is the new VRV system, which allows Jason to venture across dimensions to navigate tricky environments and encounter new types of mutants. With the same platforming and shooting action fans know and love and yet another banger of a chiptune OST, Blaster Master Zero 3 is looking to be a satisfying conclusion when it releases on all platforms on July 29.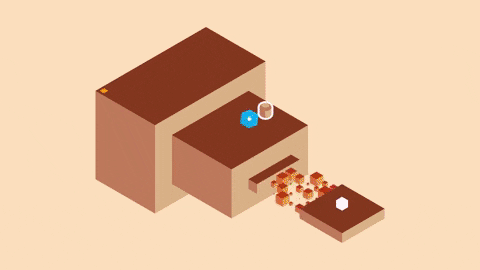 Shift Your Thinking in Induction
With how flooded the puzzle game market is, it's always a treat to come across a title that tries something new. To this point, Induction carves out its own niche by focusing on both cause and effect and time travel. Over the course of more than 50 puzzles, Induction challenges players to choreograph their actions across multiple timelines and come up with solutions that simply shouldn't be possible.
Each puzzle gently guides players through the game's internal logic (à la Baba Is You) as players gradually build up their knowledge of the time distortion mechanics at play. Tying everything together is a minimalistic yet colorful aesthetic and some catchy ambient tunes from composer Tim Shiel. Induction is already out on PC, but Switch players hungry for fresh puzzlers will be able to jump in on July 17.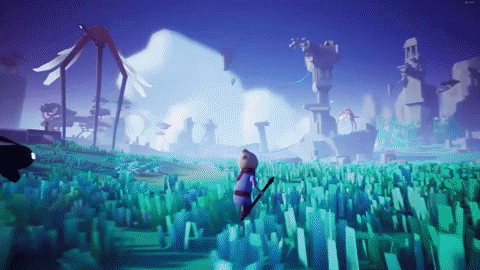 Discover the Wonders of Omno
There's always something magical about solo dev projects. Be they landscape-shifting events like Toby Fox's Undertale or incredibly focused concepts like Charles McGregor's HyperDot, having a singular creative vision can lead to some truly unique experiences. Enter Omno, a promising third-person adventure crafted over the course of nearly five years by Jonas Manke. Via ancient artifacts players will use energy found around the world to power their quest across deserts, over frigid tundras, and through clouds in search of answers.
What really makes Omno stand out from the crowd, though, is its incredible art direction and imaginative world design. The ethereal, otherworldly creatures players will come across aren't only wondrous to look at, but some can even be ridden and otherwise interacted with. Packing simple environmental puzzles and a calm atmosphere, Omno should be a meditation in the joys of exploration when it launches on Xbox Game Pass, PC, and PS4 on July 29 and Switch at a later date.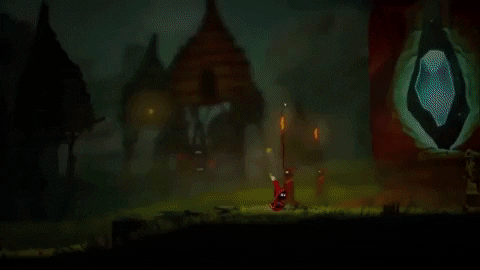 Explore Portals in Unbound: Worlds Apart
Unbound: Worlds Apart is yet another 2D puzzle-platformer that's managed to stand out from its increasingly crowded genre. Players will take on the role of Soli, a gifted young mage who can open portals and influence properties of worlds, thus gaining control over time, gravity, physical strength and more. Soli must use these unique skills to travel across strange worlds and defeat an evil that's tearing reality as they know it apart.
Worlds Apart promises to put players' twitch reflexes to the test, boasting all manner of quests and platforming challenges to tackle for those confident in their abilities. A bevy of unlockable skills should keep things interesting, and an array of collectibles and hidden secrets in every world should keep completionists busy for quite a while. With plenty of lovable creatures to meet and monstrous bosses to overcome, Unbound: Worlds Apart is definitely one to keep an eye out for when it hits Switch and PC on July 28 and Xbox and PlayStation platforms later this year.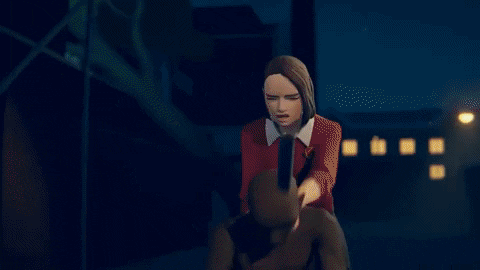 Don't Miss Your Last Stop
Ever since the tragic implosion of Telltale Games in late 2018, there's been a gap in the market for cinematic narrative- and choice-driven walking sims. Annapurna is looking to fix that with Last Stop, the latest project from Variable State of Virginia fame. The pitch is a take on asymmetric storytelling: there are three interconnected stories featuring different protagonists, and the narrative can only be progressed by playing one chapter of each before advancing. While this may seem limiting at first (playing through storylines you don't care about could bring the experience down), it has the potential to pay off in spades, especially considering the talent involved.
The first tale follows a high schooler and her two friends who accidentally commit a kidnapping. The second follows a middle-aged single dad who swaps bodies with his twenty-something neighbor. The third follows an ambitious professional who's vying for a promotion at an office where strange things start to occur. Strongly reminiscent of shows like The Twilight Zone and The X-Files, Last Stop's production values (including full voice acting and a score performed by the Prague Philharmonic Orchestra) should place it nicely alongside the rest of Annapurna's carefully curated lineup when it hits all platforms on July 22.