Indie Games Spotlight – Retro Revivals Galore
In this week's spotlight, we're covering surreal RPGs, cutesy platformers, retro throwbacks, and more!
Indie Games Spotlight is Goomba Stomp's biweekly column where we highlight some of the most exciting new and upcoming independent games. We have yet another busy week on our hands, as the recent New Games Plus Expo delivered the goods with updates on titles from spotlights past like Alchemic Cutie and Ever Forward. Beyond the expo, however, there are still plenty of amazing titles on the horizon to watch. Looking for a tried-and-true action platformer, a psychedelic rhythm game, or maybe something in between? There's sure to be something for your tastes in this week's spotlight. Let's dig into it!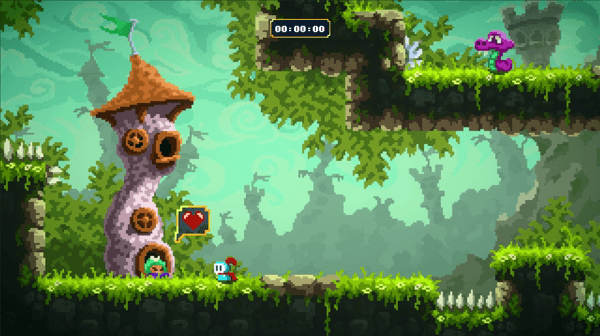 Sir Lovelot Tells a Magical Tale
Pixel Games' Sir Lovelot packs a lot to love in a bite-sized package. True to its name, it follows a romantic hero who wants nothing more than to find the love of his life – and he'll have to overcome stiff challenges to get there. This retro action platformer boasts dozens upon dozens of compact levels, many of which can be completed in only a few minutes. Despite their brevity, however, they make a big impression with plenty of level variety. Each new stage progressively introduces new mechanics, so Sir Lovelot's three-to-four hour campaign is packed with constant inventiveness and intrigue – which is more than can be said for many games twice its size.
Sir Lovelot strikes a balance between being not too easy yet not too hard, making it endlessly addictive to hop back into its levels to try and discover their many secrets and beat your high score. Topping off the whole package is a delightful presentation with beautiful pixelated graphics and a charming orchestrated soundtrack. Sir Lovelot emanates coziness, making it the perfect platformer to while away the hours. Thankfully, you won't have to keep these fair damsels waiting, as Sir Lovelot is available now on Switch, PS4, Xbox One, and PC.
Arm Yourself For Strange Times in Everhood
Everhood bills itself as "an unconventional RPG," and a quick glance at its announcement trailer is enough to show that description might be an understatement. Blending rhythm gameplay with top-down adventuring, it's a title where you can battle an ATM machine in a dance-off, play games with sentient mushrooms, or take a ride in an otherworldly go-kart – and that's just a small sampling of what players can expect.
Developed by Foreign Gnomes, Everhood follows a living wooden doll who sets out on a quest into a world of dreams to find his missing arm. However, this simple quest soon becomes a journey that distorts reality itself. Boasting traditional overworld exploration with rhythm-based boss battles where you have to avoid attacks to the tune of an offbeat soundtrack, Everhood constantly keeps you on your toes and unaware of what's around each corner. Get ready to get surreal – Everhood is available now on Switch and PC.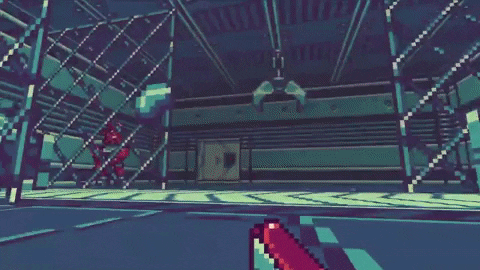 "DOOM" Yourself to Old-School Action in Exophobia
First-person shooters may have come a long way since the faux 3D graphics of the original DOOM, but there's still a clear nostalgic demand for games that call back to this retro era of shooters. Exophobia is the latest title to try and meet this demand, and going off its trailer at New Game Plus Expo, it's showing plenty of promise.
Exophobia drops you into an abandoned spaceship overrun with aliens, giving you only one way to escape: fight. It's all about frenetic old-school action, requiring you to explore plenty of unique locales while facing off against vicious enemies. Exophobia promises to hold no punches when it comes to difficulty, so you'll have to make use of every weapon and every potential upgrade in your arsenal if you hope to fight your way to the end. There's still some time to prepare for battle, as Exophobia releases this October for Switch, PS5, Xbox Series, Xbox One, and PC.
Pique Your Interest With Wind Peaks
Wind Peaks doesn't try to hide its inspirations: it's a Where's Wally-style point-and-click adventure that looks like a playable episode of Gravity Falls, and this combination works to great effect. It keeps things laidback, following a team of scouts who discover a treasure map and venture into a magical corner of the woods to discover any secrets it might hide.
With disarming cartoon visuals, comic book-style cutscenes, and relaxed gameplay, Wind Peaks makes things simple and wholesome for the player. The game also boasts a healthy amount of variety, with a handful of puzzles and minigames to break up the pace. Maybe it's cliche to say that any game is "perfect for Switch," but a chill adventure game like this seems perfectly suited to curling up with Nintendo's hybrid wonder. Given that, it's no surprise that Wind Peaks has recently made its way to Switch after its initial debut on PC last year.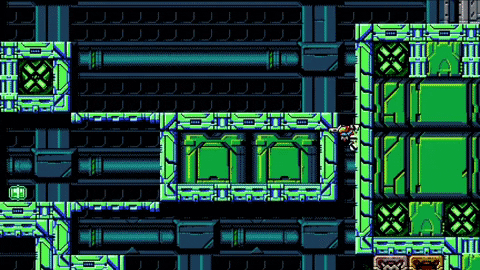 Conclude a Classic Series With Blaster Master Zero 3
Plenty of great indies got the spotlight during the New Games Plus Expo, but Inti Creates easily stole the show with a one-two punch of crowd-pleasing announcements throughout the presentation. While a development update for Azure Striker Gunvolt 3 ahead of its launch in 2022 was much appreciated, the studio's shock "one more thing" reveal of Blaster Master Zero 3 is easily one of the biggest takeaways from the expo. This brand-new entry in the retro revival series promises to bring the trilogy to an end, featuring the saga's most intense action yet.
Blaster Master Zero 3 takes the hybrid sidescrolling platforming and top-down shoot'em up gameplay that the long-running series is known for and dials the stakes up to eleven. It sends players back to Planet Sophia for the last time, filled with new landscapes to explore and enemies to face in hectic combat. Sneak peeks at early gameplay shown after the game's initial announcement suggest great promise, making it clear that Inti hasn't lost its touch. The series has built up a loyal following ever since it debuted early in the Switch's lifespan, and now, its conclusion is set to release on a wide range of platforms in the near future. Keep an eye out for this final mission on July 29 when it releases on Switch, PS4, PS5, and PC.