Indie Games Spotlight – Pastels, Parenting, and Pedestrians
Check out five of the most creative and compelling upcoming indies in the second Indie Games Spotlight of 2020.
Indie Games Spotlight is Goomba Stomp's bi-weekly column that shines a light on some of the most promising new and upcoming independent titles. Though 2020 is already scheduled to have several of the most anticipated indie releases of the last few years, this time we're going to focus on games coming out in the immediate future. From vibrant brawlers to daughter raising simulators, you're bound to find something that tickles your fancy in the coming weeks.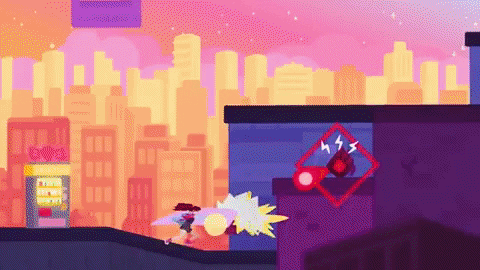 Be John Wick for a Day in Super Crush KO
The neon-tinged shoot 'em up Graceful Explosion Machine quickly became one of the best indies on the Switch in 2017. Almost three years later, the same crew at Vortex Pop is back again with Super Crush KO, a fast-paced brawler set in a vibrant, near-future city. Despite the change in genre, however, it's clear that Vortex Pop haven't lost their design sensibilities in the slightest.
Super Crush KO plops players into a pastel world full of evil robots and cat-stealing aliens. Such is the situation of protagonist Karen when she's rudely awoken to find her fluffy, white-furred pal catnapped. Thus, she embarks on a mission to punch, kick, juggle, and shoot anyone trying to keep her from her feline friend. Just like with Graceful Explosion Machine, the goal here is to clear levels with style, rack up high scores, and climb the leaderboards to compete with players around the world. Super Crush KO is out now for Switch and PC.
LUNA: The Shadow Dust Rekindles Lost Memories
Luna: The Shadow Dust is an absolutely stunning, hand-drawn adventure that follows the quest of a young boy who must restore light and balance to an eerie, enchanted world. This lovingly crafted point-and-click puzzle game originally began as a Kickstarter and is finally seeing the light of day after four long years of development.
Beyond its frame-by-frame character animation and appealing aesthetics, LUNA also promises to offer all manner of environmental puzzles to keep players engaged. Control will be split between the boy and his mysterious companion as the two gradually forge a bond and try to uncover the boy's lost memories. With emphasis placed on emergent storytelling and atmospheric mastery, LUNA should be well worth investigating when it releases on February 13th for PC. Don't miss trying out the free demo either!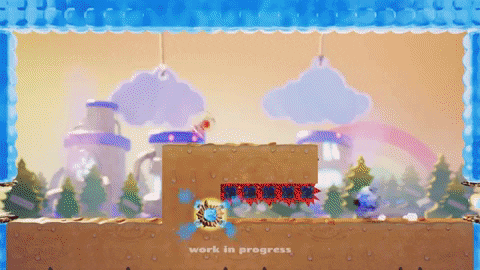 Georifters – An Earth-Shattering Party Game
Genuinely entertaining party games are shockingly hard to come by in a post-Wii world. Georifters looks to fill that gap by offering a multiplayer-centric platformer centered around spontaneous terrain deformation. Players will be able to push, flip, twist or turn the terrain to overcome challenges and battle competitors in hundreds of stages in single-player, co-op and four-player multiplayer modes.
Of course, multiplayer will be where most of the fun is had here. Each character boasts a unique terrain-altering ability to help them attain the coveted crystal in every match. This makes character selection a serious consideration when planning a winning strategy against friends. To drive this point home even further, there will even be dozens of unique themed skins for players to customize their favorites with. Just like the original Mario Party titles, get ready to ruin friendships the old fashioned way when Georifters launches on all platforms February 20th.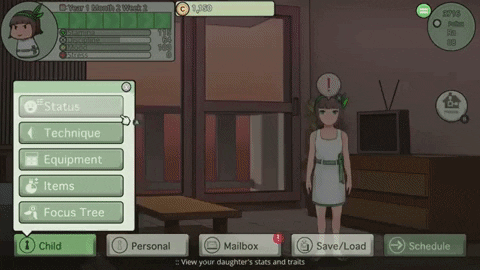 Master Parenting in Ciel Fledge: A Daughter Raising Simulator
To say the simulation genre is ripe with creativity would be a massive understatement. Ciel Fledge: A Daughter Raising Simulator takes the Football Manager approach of letting players manage and schedule nearly every aspect of their daughter's life; classes, hobbies, time spent with friends, you name it. The week then flies by and players get to see how their decisions play out over the weeks, months and years that follow. To keep things engaging, extracurricular activities and school tests are taken via a fascinating blend of match-three puzzles and card-based gameplay.
Just like in Fire Emblem: Three Houses, it's easy to imagine the strong bonds that'll form after investing so much time and energy into Ciel's growth into an adult. Better yet, Ciel Fledge is filled out by what Sudio Namaapa calls "a cast of lovable characters" for Ciel to befriend, learn from, and grow up with. Prepare to raise the daughter you always wanted when Ciel Fledge: A Daughter Raising Simulator releases on February 21st for Switch and PC.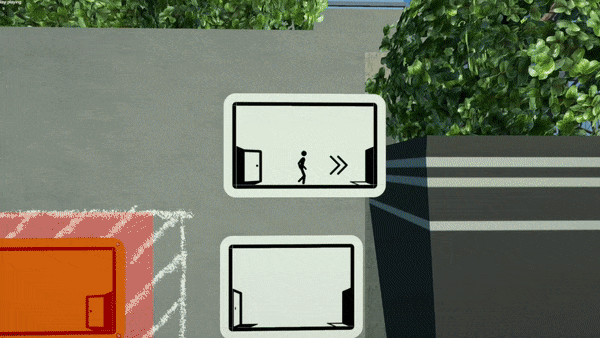 The Pedestrian – Forge Your Own Path
The Pedestrian puts players in the shoes of the ever-recognizable stick figure plastered on public signs the world over. From within the world of the public sign system, players will have to use nodes to rearrange and connect signs to progress through buildings and the world at large.
The Pedestrian is a 2.5D side scrolling puzzle platformer, but the real draw here is the puzzle aspect. The core platforming mechanics are on the simpler side; players can jump and interact with different moving platforms, ladders, and the occasional bouncy surface. The possibilities of where this novel concept can go will all depend on how inventive the types of signs players can navigate will be. The character is also surprisingly charming; it's inherently fun to guide the little pedestrian man through buildings and environments he wouldn't normally find himself in.
Whether you're a puzzle fan or simply appreciate the aesthetics, be sure to look out for the full journey when The Pedestrian launches on PC January 29th. Get an idea of what to expect by trying out the free demo too!