Indie Games Spotlight – Detecting Chaos
From mysteries like Chinatown Detective Agency to slapstick silliness like Apaca Ball, we're spotlighting five standout indie games this week.
Indie Games Spotlight is Goomba Stomp's biweekly column where we highlight some of the most exciting new and upcoming indie games. The indie news never stops, with the recent Steam Games Fest: Autumn Edition giving players the chance to try out dozens of promising indies for themselves. While you can see some of our personal favorites here, there's still so much more to talk about! That's why we're highlighting even more cool games from the festival in this spotlight, along with some other exciting titles. From slapstick silliness to a healthy dose of detective intrigue, we're covering a bit of everything!
Do You Ever Feel Like You Suck At Parking?
I have a confession: I suck at parking. So, when I found out about the upcoming racing title You Suck At Parking, I knew I'd found a game that could speak to hopeless motorists like myself. Touting itself as "the only racing game where your goal is to stop," it throws you headfirst into a zany obstacle-filled hellscape where you'll have to navigate your vehicle past relentlessly ridiculous roadblocks before finally reaching your parking spot.
You Suck At Parking is a fascinating departure for developer Happy Volcano, the creators of award-winning emotional indie The Almost Gone. However, if this pivot towards slapstick chaos has half the charm and quality as their previous release, then it's sure to be worthwhile. You Suck At Parking hits the road on PC and consoles next year.
Make Your Move in Tenderfoot Tactics
Tenderfoot Tactics is a tactical RPG without limits. It offers a large open world to freely explore, along with a simple yet deep combat system that does away with the unnecessary convolution and uncertainty that bogs down other games in the genre. Set in a vast fantasy realm, it gives you control of a party of vagrant heroes who unite to face a world-ending monster.
Tenderfoot Tactics is a beautiful game that grabs attention with its striking minimalist art direction. It seamlessly blends free exploration with traditional turn-based combat through a fluid battle transition sequence, and by removing random damage ranges or random misses, it gives each fight an admirable level of precision. PC players won't have to wait long to dive into this adventure, as it's launching October 21 on Steam.
Have a Ball In Alpaca Ball: Allstars
Soccer's never been as fluffy as it is in Alpaca Ball: Allstars. This hectic sports game shakes up the soccer formula by putting you in control of a team of adorable alpacas. It's a perfect fit for parties with support for up to 8 players in a single match, but it also offers a single-player career mode if you're looking for some cinematic alpaca action.
Alpaca Ball keeps things appropriately silly. You can outfit your alpacas in a huge range of outfits, and you can take them globetrotting into arenas all around the world (including, fittingly enough, an arena built into Machu Picchu). If you're looking for some silly multiplayer fun, then Alpaca Ball looks to scratch that itch perfectly. There's no time to wait either, as this herd is already running rampant on all consoles and PC.
Join the Chinatown Detective Agency
Need a little more mystery in your cyberpunk games? Chinatown Detective Agency looks to fit that bill perfectly. This much-hyped adventure mystery takes a futuristic world and drenches it with a healthy dose of old-fashioned noir intrigue. As the owner of a private detective agency, you'll roam through the streets of Singapore (and around the world) following leads and interacting with strange characters to get to the bottom of bizarre cases.
Inspired by the classic point-and-click adventures of the 80s and 90s (think Carmen Sandiego), Chinatown Detective Agency offers beautiful pixelated tableaus to explore where you'll manage your time, interrogate suspects, gather clues, and ultimately unravel a global criminal conspiracy. It releases on PC, Mac, and Nintendo Switch next year, but if you're down to start cracking the case ahead of time, you can get started in a free preview on Steam.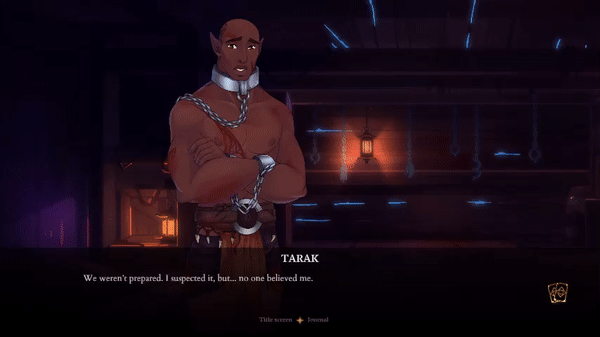 Make the Most of Your Deck in Arisen
Sometimes you just have to make the most of the hand you're dealt in life – and that's exactly what you'll have to do in Arisen, an upcoming narrative-driven card game from Belgian indie studio Maratus. Boasting over 600,000 words of text, its detailed story thrusts you into a living, breathing world of fantasy intrigue filled with elves, shapeshifters, lizardmen, and other fanciful characters. You take the role of a prisoner enslaved by foreign enemies, but by making the right decisions with the cards in your deck you can fight your way to freedom.
Every choice can have a serious impact in Arisen. Your cards aren't used for spells and attacks like other fantasy games – rather, you have "emotion" and "feeling" cards that you can use to forge relationships with the characters you meet in your quest. Recently funded on Kickstarter, Arisen shows great promise for a fleshed-out narrative experience coming to PC next year. To see it in action yourself, don't forget to check out its prologue on Steam!