The Best of Steam Game Festival: Autumn Edition
From fresh gameplay to fantastic writing, which games really stood out during the Steam Game Festival: Autumn Edition?
Another season, another Steam Game Festival chock-full of exciting new titles to discover. Though it started just under a year ago, the concept spearheaded by Geoff Keighley has been a welcome way for players to try upcoming games and for devs to gain valuable feedback prior to launch. After sorting through the best of the best demos at the top of the year, we're back at it again to give you our impressions on some of the most promising Steam Game Festival selections. Let's have a look!
Note: The selections below are only comprised of demos we haven't covered before. Check out the site for impressions on Manifold Garden, Pumpkin Jack, Ghostrunner and more!
Ynglet
Developer: Nifflas, Triple Topping
Publisher(s): Triple Topping
Ynglet is the reason this "Best of" article exists. A self-described "non-platformer," Nifflas' latest outing has players control an abstract organism as it leaps between oddly-shaped bubbles. Gravity outside of the bubbles constantly pulls the organism down, forcing players to carefully adjust their jumps and leverage mid-air dashes to re-direct themselves and travel longer distances. Meanwhile, staying still inside any bubble creates a checkpoint, encouraging experimentation and risk-taking that would otherwise lead to stress and frustration if it resulted in failure.
The accessibility features don't stop there; elements such as game speed, movement speed, and gravity can all be adjusted on the fly in addition to standard difficulty options. All of this comes together to create a thought-provoking platformer-adjacent experience that's only as insurmountable as you want it to be. Ynglet is difficult to describe, endearingly abstract, and definitely deserves more attention.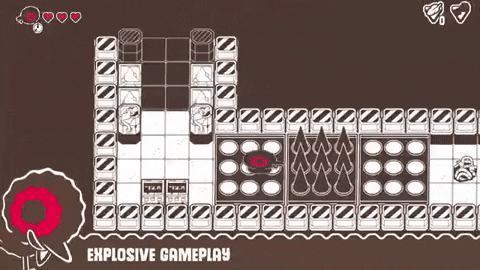 Ponpu
Developer: Purple Tree Studio
Publisher(s): Zordix Publishing, Green Man Gaming Publishing
Ponpu is the dungeon-crawling Bomberman you never knew you wanted. The core gameplay loop of exploring dungeons in search of keys and collectibles is familiar, but the moment-to-moment gameplay of laying traps for unsuspecting enemies feels tight and rewarding. What's more, Ponpu's wonderfully creative art style and quirky sound effects make the game just as much fun to watch as it is to play. There's a certain cartoony grotesqueness here that the team at Purple Tree Studio nailed perfectly. With a full multi-planet campaign and three distinct multiplayer modes packed in, this is a meaty offering and an overall stylish take on one of the industry's more forgotten gameplay formulas.
Exo One
Developer: Exbleative
Publisher(s): Exbleative, Future Friends Games
Going into Exo One blind was a bewildering yet exciting experience. After some exposition about an interstellar mission gone awry, Exo One gets to the core of what it's offering: atmospheric interplanetary exploration using an alien spacecraft that can manipulate gravity.
Though the Steam Game Festival demo only showcased one of the explorable planets, it was more than enough to catch my interest. Starting out as a sphere rolling along massive dunes and trying to build up momentum wasn't as intuitive as I would've liked, and it did take a bit to adjust to Exo One's gravity system. However, the very moment my spacecraft transformed into a disc and ascended into the clouds made it all worth it. Much like Superflight or Microsoft Flight Simulator, Exo One truly manages to capture the indescribable sensation of flight, and the stunning sci-fi backdrops make the experience that much more memorable.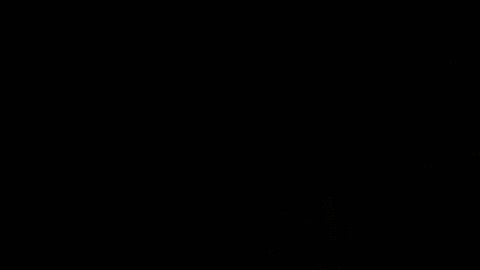 Land of Screens
Developer: Serenity Forge
Publisher(s): Way Deep Down
Are you guilty of constantly checking social media? Do you spend an inordinate amount of time worrying what people say about you online? Has it been ages since you've kept up with old friends in any other way than Instagram stories and FaceBook feeds? For the vast majority who answered "yes" to at least one of those questions, Land of Screens was made to appeal directly to you–and it does so admirably.
In what can be best described as a point-and-click adventure, Land of Screens opens with protagonist Holland suffering a breakup and deciding to reunite with a high school best friend in an attempt to talk to someone about it. What follows is a sometimes uncomfortably accurate examination of just how attached people are to their online personas and social media habits.
Serenity Forge's exceptional dialogue writings chops are on full display here; aside from perfectly capturing so many relatable personality types, characters are also dynamic in how they perceive each other and evolve past first impressions. Coming to these realizations alongside Holland and seeing her respond to characters differently felt rewarding in ways many games don't get quite right. By the end of the lengthy demo I didn't want to leave the characters of Land of Screens behind, I can't wait to see the full picture next year.
Carto
Developer: Sunhead Games
Publisher(s): Humble Games, X.D. Network Inc. (China)
Carto shines because of its unique take on exploration. Part-puzzle and part-adventure game, the demo revolved around finding map pieces of the surrounding land and piecing them together to expand explorable areas. Once the map mechanic clicked, it became a joy to fit each bit of the puzzle together.
Carto also showed how fluidly it can integrate storytelling into this system. In one instance a lost man asked for help getting home, explaining that his house was to the east of another. After moving the plot of land he was standing on directly to the east of the other house on the map, his suddenly appeared along with his family. These little "a-ha!" moments were fun even for a more casual puzzle player like myself; if this is one of your favorite genres it's an easy recommendation.
Honorable Mentions