Indie Games Spotlight–Sparks of Life
In this week's spotlight, we're highlighting the beautiful environmentalist platformer Ailuri, the charming platformer Elechead, and more!
Indie Games Spotlight is Goomba Stomp's biweekly column where we highlight some of the most exciting new and upcoming independent games. We're speeding into one of the busiest times of the year for game releases large and small, and indies certainly aren't getting left behind. From bite-sized puzzlers you can play right now, to promising adventures to keep an eye on for the future, this week's issue is as jam-packed as ever. There's no time to waste!
Plenty to Allure You in Ailuri
As the past few years have been seemingly packed with disasters of all sorts, environmental destruction hasn't always attracted the attention and outcry it requires. Ailuri looks to change that. This endearingly beautiful yet thematically serious action platformer puts players in the role of an endangered red panda on a quest for survival in a forest on the brink of extermination.
As a traditional level-based platformer, players can explore lush natural environments on their own or with a friend in local couch co-op. Along the way, they'll solve challenging puzzles, discover four distinct environments, and face menacing bosses in dramatic encounters. Not only is it a visually stunning game to behold with its hand-drawn aesthetic, but it also promises a "heartbreaking story" about the realities that so many endangered species face in their natural habitats today.
Ailuri is set to blossom onto PC next year, but if you want to help the developers out along the way, consider pitching in to its ongoing Kickstarter!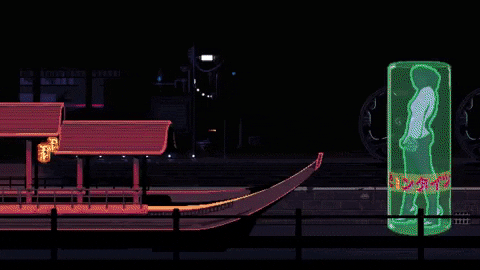 Get Punked in The Sundew
While the days of LucasArts and other big-budget point-and-click adventure games may be largely behind us, indies have helped the genre enjoy a resurgence in recent years. Enter The Sundew, a cyberpunk adventure game created by a one-woman development team. Not only does this new title pay tribute to genre classics of the past, but it doesn't shy away from major social issues in its story about the aftermath of war and a decaying society.
The Sundew follows a cyborg cop in a world where cyborgs have gone out of fashion and discrimination starts running rampant. Set in the Japanese capital of Shibukawa in 2054, players will find themselves embroiled in a grand criminal conspiracy where the fate of the world hangs in the balance. Alongside the traditional elements of exploration and discovery that make the genre stand out, The Sundew tasks players with making tough choices that can determine humanity's future–and the answers aren't black or white. The investigation begins today, as The Sundew is available now for PC and Nintendo Switch!
See What's Lurking In the JARS
Have you ever explored a dark and mysterious basement? If not, then JARS should have you covered. This spooky yet endearing strategy title takes place in your parent's bizarre secret basement, where you'll encounter a plethora of creepy critters, elusive secrets, and even a handful of vampires. Most importantly, you'll soon run into plenty of jars that contain friendly creatures and companions to aid you on your quest. Lead these compatriots effectively, and you might just reach the truth about this basement (without getting grounded by your mom, too).
JARS is all about tried-and-true tower defense gameplay with a handful of puzzles interspersed for good measure. You'll deploy your friendly companions from their jars to protect yourself from an onslaught of fiendish foes–and with a randomized selection of jars and mechanics, you'll never know what each level will bring. Drawn to life with an endearing visual style and packed with charming character designs, JARS should encourage strategy fans to pop the lid and give it a shot when it releases on Nintendo Switch and PC on October 20.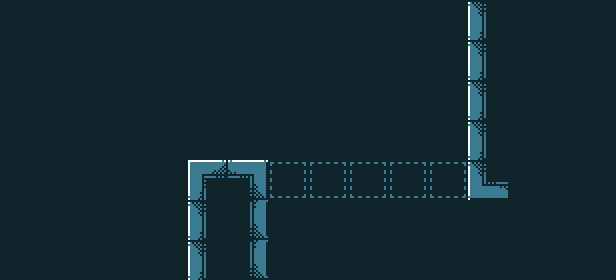 Get your ElecHead In the Game
Check out ElecHead's Steam page, and you'll find that it's completely lacking any sort of product description–and that's for good reason. This bite-sized brainteaser is consciously built around a single intuitive concept: you control a little robot with an electrical head. Whenever your head is, it powers on the nearby machinery. This simple gameplay concept is soon expanded in countless different directions and mutations, taking a basic idea and turning it into something robust and exciting to play through.
ElecHead is all about intuitiveness, touting that its small handful of gameplay gimmicks can be cleverly employed to overcome a variety of different obstacles through its 2-3 hour runtime. It may not be the most technically involved game around, but there's something to be said for a game so confident in its own scope and scale as ElecHead – see if sparks fly by checking it out today on PC!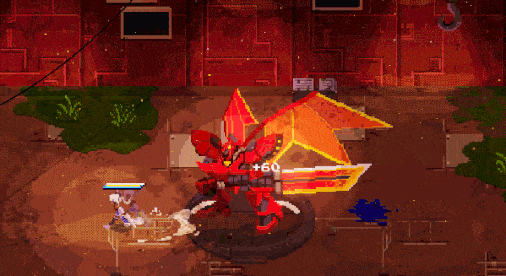 Set Your Sights on Unsighted
Unsighted is an action-packed, top-down metroidvania where every minute matters. Developed by a two-person team from Brazil, Unsighted takes place in a world ravaged by war between humans and automatons. Players embark on a journey through a vast, open-ended realm on a quest to fight for survival and save automatons from turning into mindless weapons of violence.
With environments inviting versatile exploration and combat allowing for rampant customization, Unsighted boasts a dynamic gameplay loop. Its story is all about making difficult choices in the time you have–delay in getting to your destination, and you may miss an NPC you were supposed to talk to. As decisions like these can impact the course of the narrative, Unsighted encourages multiple playthroughs to see all it has to offer. There's plenty on offer for Metroidvania and action game fans in Unsighted – and you won't have to seek it out for long, as it's already available on PC, Nintendo Switch, and PS4!