Indie Games Spotlight – Mischievous Mayhem
In this week's spotlight, we take a look at Turnip Boy Commits Tax Fraud, report on the Rain on Your Parade demo, and so much more!
Indie Games Spotlight is Goomba Stomp's biweekly column where we highlight some of the most exciting new and upcoming independent games. Between the wealth of industry news recently and the mountain of announcements at the recent Game Dev Direct, it was tough to narrow this week's selections down to the usual five. Hungry for a new (and dark) SRPG to dive into? What about a classic 90s-style mascot platformer, or a charming beekeeping simulator? This week's roundup has all that and more. Let's get right into it!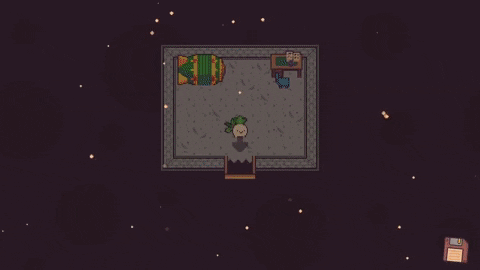 Turnip Boy Commits Tax Evasion and Has No Regrets
Move over Yoshi, there's a new delinquent on the scene. Everything we've seen so far about Turnip Boy Commits Tax Evasion seems to line up perfectly with its off-the-wall title: hectic combat, larger than life boss battles, nukes, and petty crime. After failing to pay taxes and getting evicted from his home, Turnip Boy has to get out there and repay his debts by any means–including potentially destroying the government itself.
The humor Snoozy Kazoo is going with here is clearly the main attraction, but Turnip Boy promises to be an engaging adventure game as well. Classic dungeons full of puzzles, enemies and treasures await, as does a quirky cast of characters with backstories and problems for Turnip Boy to solve. Hints at a "fruits and vegetables vs. animals" -type conflict also has great potential, and the fact that there are multiple endings based on how effectively you commit tax evasion might make a second playthrough worthwhile. You'll be able to delve into the seedy underworld of crime when Turnip Boy Commits Tax Evasion releases in April on Switch and PC.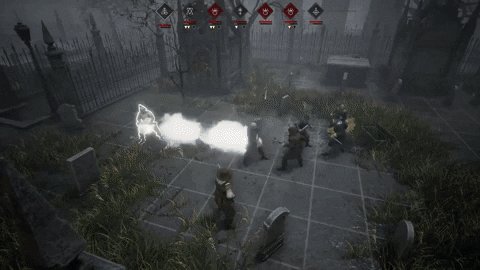 Get Lost in the Black Legend
Promising SRPGs don't come out all too often, but when they do it's worth highlighting them. Black Legend has been bubbling for years now as an ambitious 17th century tactics game that blends dark European folklore with a story steeped in a cult-ridden alternate history. In it, players have the responsibility of leading a squad of mercenaries into the city of Grant to aid a struggling resistance and eradicate a madness-inflicting fog that shrouds the streets.
On the gameplay side of things, Black Legend appears to add a few twists to its tried-and-true tactics core. You'll be able to assemble teams from 15 different classes, all boasting unique abilities and equipment. Cross-class abilities promise to keep team builds unique and engaging, and an alchemy system offers further variety in how you can tackle encounters in the streets of Grant. With hidden treasure troves, recruitable characters, and secret quests to discover, Black Legend should keep tactics fans busy when it releases on all platforms March 25th.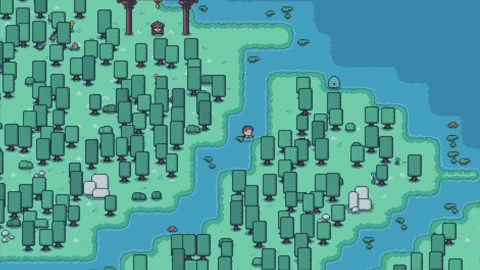 Nurture Your Very Own Apico
While there were several standouts from the Game Dev Direct this month, few were as immediately captivating as Apico. Set in a lush forest surrounded by water, Apico is all about breeding and collecting bees while building a little farm and gathering the resources you need to run it. Whitethorn Digital bills it as a casual, stress-free sim that encourages players to go at their own pace and gradually build up a thriving beekeeping ecosystem across distinct biomes. But what's that really entail?
The meat of the game is in collecting raw materials to craft tools, machines, and other resources to help expand your beekeeping business. Bees themselves can be encountered in the world, caught, and bred to generate honey and even special loot depending on the species. Cross-breeding in pursuit of perfect stats is even an option (Pokémon fans rejoice) and you can customize the apiaries where your bees are kept to suit your design tastes. Best of all, though? A portion of sales will be donated towards real-world beekeeping charities when Apico hits PC this fall. Try the demo for yourself!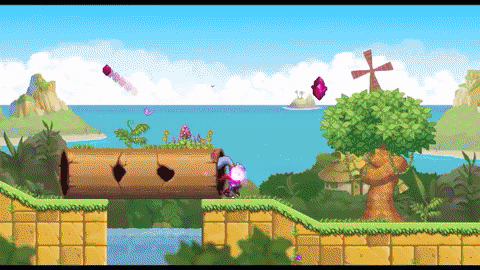 Journey With Kaze and the Wild Masks
There's something that's simply timeless about the 16-bit platforming era, and Pixelhive looks to recapture that magic with Kaze and the Wild Masks. Kaze follows the journey of the titular hero as she travels across the Crystal Islands to save her friend Hugo from a devious curse. The twist? Kaze can put on different masks that grant her the powers of wild animals and allow her to soar through the sky like an eagle, sprint like a lizard, and so on.
It all seems like a perfect lighthearted throwback for those who miss that classic 2D Sonic-esque flavor of platforming. With 30+ beautifully detailed levels to explore by way of land, sea, and air, the gameplay variety provided by the masks should significantly help keep things from getting dull. With secrets throughout (including 50+ bonus levels to discover), there should be plenty for genre fans to indulge in when Kaze and the Wild Masks makes its debut on all platforms March 26th.
Don't Let Anyone Rain on Your Parade
Remember the unbridled chaos of Untitled Goose Game that took the world by storm in 2019? Rain on Your Parade is just like that, but this time you play as an obnoxious cloud instead of an obnoxious goose. This slapstick comedy is all about messing with weather effects and ruining everyone's day through a series of increasingly ridiculous levels. From unleashing destructive tornados upon cities to destroying a farmer's crops, Rain on Your Parade promises to scratch that mischievous itch.
Right from the main menu of the demo you can control the cloud and start raining down upon unsuspecting civilians, causing them to run into the Start and Options buttons in a panic. Every level brings a new twist and a checklist of objectives–complete them all and you'll unlock a silly hat or accessory for your cloud (the face of which is fully customizable). Levels are short enough for the creativityofn each to shine through; one moment I was raining on someone's wedding, the next I was absorbing oil and setting fire to a warehouse. The full release hits Switch, Xbox consoles and PC on April 15th, and I highly recommend checking out the demo in the meantime.