Indie Games Spotlight – Hypnotic Highlights
In this week's spotlight, we're rounding up five standout games including Windbound, Bear and Breakfast, and No Straight Roads.
Indie Games Spotlight is Goomba Stomp's biweekly column where we highlight some of the most exciting new and upcoming independent games. It continues to be a busy summer thanks to the recent Indie World showcase, so if you haven't been keeping up with all the exciting news, we've got you covered. In this issue, we're highlighting a few of the games you might have missed from that presentation, as well as some big releases approaching in only a few days. Whatever your tastes, there's an indie for you in this roundup!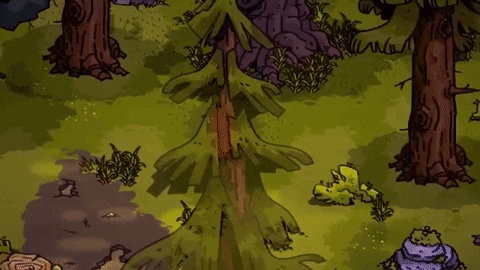 Have a Relaxing Stay in Bear and Breakfast
Bears are awesome. They're equally cute, cuddly, and dangerous—so it's only natural that they'd be the perfect candidates to run a bed and breakfast. At least, that's what Bear and Breakfast would have you believe. In this adorable little management adventure game, you play as a bear named Hank as he converts a forest shack into a thriving B&B for tourists lost in the woods. In the process, however, he learns that there's more in these woods than meets the eye.
Bear and Breakfast combines elements of management simulation with exploration. You'll meet dozens of outlandish characters to stay at your B&B, and the more you explore the world, the more you'll uncover of its shady secrets. We'll find out what's truly at stake in this grizzly business venture when Bear and Breakfast releases on Steam and Switch next year.
Get Spellbound by Windbound
If the wait for Breath of the Wild 2 is getting you down, then Windbound might just be the game for you. This independent epic is set in a vast, open ocean where a lost warrior has been shipwrecked on a desolate island. With no boat to use for an escape and few crafting materials left, you'll have to craft your own path forward and fight for your survival in this wasteland.
Going off gameplay footage and trailers, Windbound looks like Wind Waker with the freedom dialed up to 11. You'll gain more abilities and items that enable you to explore more islands, reach new areas, and find your way back home. With a beautiful cel-shaded art style and robust combat and crafting systems, Windbound will let you carve out your own adventure. There's not long to wait either, as Windbound sets sail on all consoles and PC on August 28.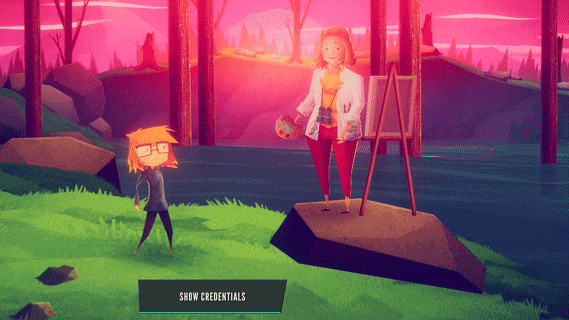 Get a Clue in Jenny LeClue – Detectivu
Jenny LeClue – Detectivu is a warm and welcoming mystery with the feeling of a Saturday morning cartoon. The first of an episodic series, Detectivu stars the brilliant child detective Jenny LeClue as she investigates to uncover the truth after her mother is accused of murder.
As an adventure game, it's packed with fleshed-out NPCs to interact with, environments to explore, and secrets to uncover. It promises that its story can be influenced by your choices. With a beautiful cartoon art style, it's a charming little game that should attract adventure fans of all ages. After releasing on PC last year, Jenny LeClue – Detectivu is coming to Switch at last on August 26.
Go On a Journey in No Straight Roads
No Straight Roads is a music-themed action game that oozes style in every aspect. Directed by one of Final Fantasy XV's lead game designers, NSR is a 3D adventure that's bursting with color and pulsing to the beat of the music. It's set in Vinyl City, a metropolis controlled by a monopolistic record label that has banned rock music, leaving it up to you to restore the city's right to rock.
You'll have to face the city's biggest pop stars in music-themed battles to liberate rock and roll. From classical prodigies to digital idols, you'll take down a variety of malicious musicians to save the city. The soundtrack is just as diverse as your opponents, and from what's been revealed so far, it's set to be a profoundly wonderful listen (seriously, just check out Sayu's theme). A visual treat and an auditory delight, No Street Roads should be worth a spin on the record player when it hits all major platforms on August 25.
Patrol the Web in Hypnospace Outlaw
What if the 90s had more robust internet? If for some reason you've asked that question, then Hypnospace Outlaw may have the answer. It's set in a surreal version of late-90s internet, now known as the "hypnospace". And you, of course, are tasked with monitoring the area to ensure that the virtual world of the hypnospace is safe for all.
You'll look out for the scourges of the internet: copyright infringement, viruses, cyberbullying, and more. Monitor the internet and navigate outlandish websites, avoid unwanted pop-ups, and download a range of software that could be equally beneficial or damaging. It's meant to foster an odd sense of nostalgia for the older, simpler days of the internet. After a successful Steam release earlier last year, it's hitting Switch, PS4, and Xbox GamePass on August 27–but if you can't wait until then, there's a free demo available on the eShop now!