Indie Games Spotlight–Getting Crafty
In this week's spotlight, we're featuring cozy and wholesome titles like No Longer Home, The Garden Path, Frogun, and more!
Indie Games Spotlight is Goomba Stomp's biweekly column where we highlight some of the most exciting new and upcoming indies. As the world follows the high-stakes action of the Olympics this week, we're focusing our attention on a set of more relaxing and meditative experiences. Whether you want laid-back life sims or dreamlike yet relatable narratives, we've curated a healthy selection of cozy indies this time around. Let's not waste any more time and dive in!
Find Your Way Down The Garden Path
If there's one thing that surviving the chaos of the past year has demonstrated, it's that there's an irresistible comfort to crafting simulators. The Garden Path doubles down on this allure by offering players a painterly world where there's something new to discover and experience every day.
Time passes in tandem with the real world in The Garden Path. As players take the role of a wanderer immersing themselves in a new community, each day brings new opportunities for growing crops, changing weather, and developing relationships. At the same time, this is no stressful management simulation affair–instead, every facet of the game was designed with comfort in mind to encourage relaxation and meditation.
The Garden Path is being developed by a one-man team, so to help it reach its targeted release date of later this year, consider contributing to its ongoing Kickstarter!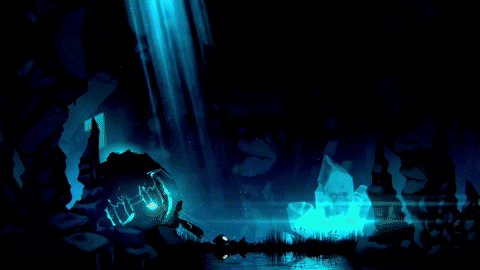 Say Your Prayers in Vesper
While console platformers in the 90s often focused on bright and colorful pmascot adventures, PC focused-focused platformers often delivered more contemplative takes on the genre. Vesper, by Italian developer Cordens Interactive, looks to call back to this era by presenting an experience focused on ambiance, stealth, and mystery. Set in a world shrouded in shadows and plagued by mysterious enemies, players take control of a helpless android with one simple goal: survival.
The gameplay revolves around solving puzzles and sneaking past enemies, pitting players against insurmountable foes and dangerous obstacles where direct confrontation isn't possible. The experience is bolstered through its emphasis on its surroundings, featuring dark environments emblazoned with bright colors and striking, colorful vistas. It even hints at telling a story that touches on deep existential topics, meaning that there's plenty of mysteries to be uncovered when it releases for PC on July 30.
Hop Ahead with Frogun
While countless games call back to the pixelated 2D platformers of the 90s, not as many cater to their 3D counterparts. Frogun looks to change this, as a three-dimensional platformer featuring an aesthetic reminiscent of the PSX's Mega Man Legends. With "crisp pixels and chunky polygons" along with more than a healthy serving of charm and personality, Frogun offers a new take on old-fashioned adventuring.
Players take the role of Renata, the daughter of world-famous archaeologists who mysteriously vanish while exploring the sinister Beelzebub ruins. With the cutting-edge Frogun in hand, Renata sets out to reunite with her family and overcome the obstacles awaiting her in the ruins. Boasting five distinct areas, each featuring levels brimming with secrets and collectibles, Frogun promises to pack plenty of variety in its obstacles and level design. Get ready to cozy up with Frogun when it releases on PC and consoles next year.
Prepare for When You're No Longer Home
Fantastical whimsy and down-to-earth storytelling collide in No Longer Home, a narrative-driven point-and-click adventure game about moving on. Developed by two-person team Humble Grove, No Longer Home tells a semi-autobiographical story of two tight-knit nonbinary college roommates who will soon have to go their separate ways upon graduation. If this situation weren't complicated enough already, the discovery of a "multi-eyed, animal-like" creature named Lu in their basement only adds an additional wrinkle.
No Longer Home conveys "every day magical moments" with a surrealist yet minimalist presentation, where players explore isometric environments to interact with their surroundings, go about their daily lives, and ultimately, move on to an uncertain future of adulthood. With its mesh of relatable real-world experiences and fantasy visuals, No Longer Home is poised to present a touching and emotional experience ahead of its release on July 30 for PC and Mac.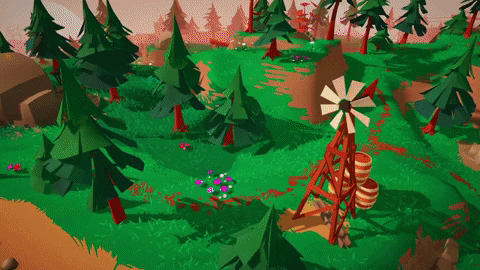 Take a Trip to Haven Park
Haven Park looks to be a bite-sized package of escapism. Created by one-man-team Fabien Weibel as a personal project during 2020's widespread lockdowns, Haven Park features an adorably plasticky aesthetic reminiscent of the 2019 Link's Awakening remake, a compact open world to explore, and a gameplay loop with villagers to meet, campgrounds to discover, and skills to unlock.
Visitors to Haven Park will act as its caretaker, working dutifully to ensure a positive environment for its campers. Promising 2-4 hours of gameplay with dozens of quests and objectives, this debut release from publishing label Mooneye Indiesinvites players to take it slow and explore an idyllic world of bobble-headed animals and diverse regions. Haven Park sets up camp on August 5 for Nintendo Switch and PC.