Predictions Galore: Hazy Shades of 2017
The turkeys have been devoured, the trees are at the curb, and you won't have to see your family for the next 360 days. Yup, it's January, it's a new year, and 2017 is ripe with possibilities. The news stories will flood in over the next 12 months and, while many sites pride themselves on reporting the news as soon as it happens, we here at Goomba Stomp feel that this is not nearly fast enough. You, dear readers, deserve the best, so today here we give you a few news stories that will be happening this year before they've even happened.
Certain parts of the future are harder to read than others, our tea leaves might be a little hazy, but I have 2 college credits in tea reading so I'm basically an expert.
Days before the Nintendo Switch's Release, Everyone is Talking About How Much the Battery Life Sucks
This should come as no surprise. The huge screen, the powerhouse graphics, and the promise of console gaming on the go, combine for the disastrous battery life of about 3 hours. Kotaku breaks the story, and Eurogamer confirms it. Nintendo insists that the Switch is mainly for home gaming and that they will continue to support the 3DS for years to come, but they drop it like a hot potatoes.
Hazy details: Despite this, the console surpasses Wii sales. No one is more surprised than Reggie Fils-Aimé, who in February shocks the world with his move to Sony. His body could take no more.
Microsoft's Scorpio Confuses Consumers, Leads to Poor Sales
Unlike Sony's PlayStation Pro, the Scorpio is trying to make a major upgrade to existing hardware. While it has been said that the Scorpio and existing Xbox One's will run the same games, certain games will be unplayably bad on the base models. This will cause anger in the community and confusion to the average consumer.
Hazy details: This failure tanks Microsoft's Xbox division, who, in a last-ditch effort, partner up with SEGA to make a new console, a console to surpass Metal Gear.
A New Mario Game Launches With the Switch
The new game will be similar to Mario Galaxy but with larger more inhabited worlds similar to Mario Sunshine. The new title takes a page from The Legend of Zelda Breath of The Wild and is open world.
Hazy details: In an interview with Famitsu before release, Miyamoto is extremely proud of the graphical fidelity of the game, praising its industry-leading, real-time moustache physics. The world mocks him until they see it in action.
Red Dead Redemption 2 is a Prequel
John Marston's story needs a beginning. People will complain that we already know the ending, but that didn't stop 1997's Titanic from breaking our hearts. The game will feature a diverse cast, angering many online, and focus on heist mechanics similar to those found in the last Grand Theft Auto. The player will be able to switch perspectives between a lawman and an outlaw.
Hazy details: Rockstar is praised for the maturity of their story telling on the same level as the Last of Us while managing to include a scene entirely of puns and dick jokes, it is a heartfelt moment that brings critics to tears.
Tomorrows Forecast: Delays
2016 was the year of delays, but 2017 will try to top it. Shenmue III and Crackdown 3 are not coming out this year. Mass Effect: Andromeda will make it for a holiday release.
Hazy details: Despite many promises, The Legend of Zelda Breath of The Wild is delayed until further notice. It seems like it might be released on the Switch and Nintendo's next-next-gen console, but details are unclear.
Well, that's all the predictions that the tealeaves have… wait there is another. Hazy. Very very hazy, unbelievable even:
22 Cans Finally Releases a Game out of Early Access, to Everyone's Surprise, Peter Molyneux was Underselling Godus for Years.

Peter Molyneux's 22 Cans is an odd company that, despite existing for nearly half a decade and a well funded Kick Starter campaign, has yet to release a proper game outside of 3 concurrent early access games. That all changes in 2017, all 3 games release and all are GOTY contenders.
Lies tealeaves, lies.
Most Important Games of the Decade: 'Fortnite'
Join us all month as our staff looks back at the most influential games of the past decade. This is not a list of our favourite games but rather a look back at the games that left the biggest impact in the last ten years on an artistic and cultural level. After careful consideration, we narrowed it down to ten games that have most defined, influenced and shaped the industry as we know it.
****
You know, I never thought I'd be writing this article.
I thought Fortnite was going to be another one of those fads that came around quickly and left just as quickly, a fading blip of relevance like every other AAA game that releases and is buried under something better. Whether that be better looking, better playing, or just plain…better.
That never happened. Instead, what we got was a phenomenon.
There are only three other times in history where I feel like the world "phenomenon" really translates well: the original NES, PokéMania in the West, and the launch of World of Warcraft. However, Fortnite really captures the meaning of that word. It absorbed, and to a slightly lesser extent, continues to absorb large amounts of popular culture, integrating itself into the American ethos in a way that sent ripples throughout the larger, non-gamer market.
It's hard to quantify the impact of a peak claim of nearly 250 million players. Most games don't reach a fraction of that player base and those that do don't often carry the clout that Fortnite accumulated for itself. Oftentimes, when a game is as mentioned and cited in the industry as Fortnite, it's for unmitigated disasters or fads that quickly fade due to their failure to adapt.
Fortnite, on the other hand, has done nothing but adapt to changing player tastes, pumping out content on a hitherto unimaginable scale on an ever-expanding number of platforms. What started out confined to the typical trio of PC, PS4, and Xbox One soon expanded onto Android, iOS, MacOS, and Nintendo Switch quickly. Well-optimized ports and eventual cross-play enabled players to play with each other despite their own hardware choices. That two friends with an iPhone SE and a GTX 2080ti-equipped PC can play together is proof that Fortnite has done well to integrate players together from varying socioeconomic backgrounds.
If anything, Fortnite has proven right a premise that Nintendo has preached for years: that the more accessible a game is, the greater the success that it can be. Fortnite's accessibility didn't stop at its incredibly easy-to-run game engine or its easy-to-learn gameplay loop, but also continued in its actual presentation. For a game ostensibly about hunting down other players Hunger Games-style until only one player remains, it has strikingly bright and appealing visuals. Characters and skins are not only instantly recognizable, but easily marketable, ensuring that all fans–yes, even the middle-schoolers you overhear at your local games store–can purchase physical, in addition to digital, representations of their favorite characters.
In many ways, Fortnite, and its publisher, Epic Games, remind me of NES-era Nintendo.
Did they operate calculating business with a keen eye for profit through manipulating kids' access to the First Bank of Mom and Dad? Yes. Did they create playground, and message board, conversation starters that create narratives that continue exist long after irrelevance? Yes.
But, in the end, did they create games whose importance changed gaming forever?
Yes.
Ultimately, I think that is the biggest aspect of Fortnite's legacy: it is one of the few games that did not shackle its free-to-play players with unfair restrictions or give paying players unfair, buy-to-win advantages. For all that it offered: hours of fun with friends, inclusion in massive social events, and the ability to continue your play across nearly every console, it gave it all for free.
And that, I think, will endure long after all the V-bucks and Battle Buses have faded away.
'KartRider: Drift' is Gorgeous But in Need of Fine-Tuning
KartRider: Drift is Microsoft's new exclusive racer coming in 2020. Here are hands-on beta impressions from behind the wheel.
KartRider: Drift had the odds stacked against it from the outset. Though the KartRider series has been immensely popular in China and Korea for more than a decade, its brand recognition in the West has been largely nonexistent. Thus, when it was showcased at Microsoft's XO19 event in November, many dismissed the game as a generic Mario Kart clone. In reality, not only is KartRider is one of the longest-running competitive racing games in the world, but its closed beta weekend proved that Nexon is taking the impending Western release very seriously.
Push to Start
Beta players were given access to three modes: online matchmaking, solo time trials, and the garage for character and kart customization. The online interface is simple and intuitive; with a press of the "X" button players can toggle between Solo, Duo, and Squad (four-player) races across Item Mode (featuring traditional kart racer items) and Speed Mode (no items). Switching between different configurations is a snap and, thanks to KartRacer already being such a massive game in the East, I rarely had to wait more than 20 seconds to get thrown into a match. Creating private parties and inviting friends to race is also an option.
Although maps took a while to load, performance was consistently smooth once races actually began. It's here where Nexon's investment in Unreal Engine 4 really shines; the tracks are simply a joy to look at. Each manage to pop with personality despite not being based on recognizable IP like Mario Kart or Crash Team Racing. Of the nine tracks available during the beta only two stuck out as being a bit samey. Each of the drivers also benefit from colorful, distinct designs and fully customizable win/loss animations. The only portion of the presentation that didn't impress was the music, which was quite catchy at first, but looped endlessly irrespective of the track.
Unfortunately, the same can't be said of the actual course design, which is largely serviceable but also initially frustrating. For instance, a forest-themed track features logs that stick up from the ground and stop racers in their tracks. This wouldn't be too egregious, but the logs are so large that only tiny spaces on either side remain. Nearly half of my races on this map were marred by traffic jams caused by a couple of these choke points. Another map features a jump that must be hit at just the right time to not collide with a building and cost players the entire race.
Even maps that don't demand unreasonable precision from new players suffer from jarringly sharp edges that make it easy to get stuck on corners. This is only exacerbated by a finicky drift mechanic that takes hours of experimentation and countless losses to nail down. While growing more competent at cornering eventually felt rewarding and worthwhile, the high skill threshold here feels like it's at odds with KartRider: Drift's framing as an accessible, beginner-friendly experience. These aren't necessarily design flaws, but they seem like missteps in a game that's trying to appeal to as many newcomers as possible.
Tantalizing Customization
While KartRider: Drift's core mechanics might aggravate the casual players it's trying to reach, its customization options are some of the most appealing I've seen in any kart racer. Players can choose from a range of skins, emotes, kart types, and wheels to fully deck out their characters. Be it the aggressively adorable Bunny Buggy or skins that turn characters into little baseball and football players, it's tough not to fall in love with the clean, cutesy charm on display here.
One potential worry is that since the game will be completely free-to-play, it'll follow the route of relying on premium skins and emotes to generate revenue. There was no store or lootbox-esque system implemented in the beta build, but it's clear from the "Epic" and "Rare" tags on items that premium customization will surely be a major focus. Considering players gain experience and level up the more races they compete in, there's hope that at least some items might be unlockables to encourage higher attachment rates.
KartRacer: Drift is an unusual Microsoft exclusive, and yet it's clear that Nexon has poured a tremendous amount of care and resources into it over the years. Having crossplay with PC this early on was crucial and ensures a built-in online community of millions from the get-go. It remains to be seen if the team makes any track design tweaks or alters the hyper-touchy drift, but what's already here is at least worth giving a whirl when it releases for free sometime in 2020.
The Best Reveals of Indie World December 2019
From long-awaited sequels to unexpected crossovers to some surprising shadow drops, there was something for everyone in the latest Indie World showcase.
It's been a banner year for independent games, and Nintendo has closed it out with a new Indie World presentation. From long awaited sequels to unexpected crossovers to some surprising shadow drops, there was something for everyone in this showcase. We've rounded up a few of the very best reveals below.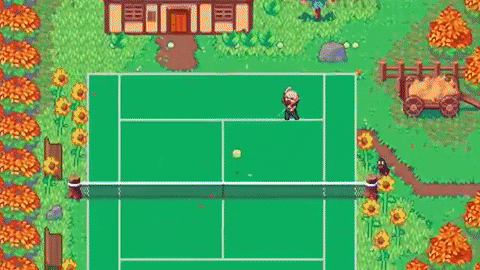 The show started off strong with the reveal of Sports Story, a sequel to 2017's much loved, golf-obsessed RPG Golf Story. Whereas the first game focused solely on the noble sport of golf, the sequel has a much broader scope, integrating a variety of new sports like tennis, baseball, and soccer, to name only a few. On top of that, the gameplay is expanding with plenty of new elements, including dungeons to explore, espionage missions to sneak through, and numerous memorable characters to interact with. Just like its predecessor, Sports Story will be a Switch exclusive when it launches in mid-2020.
Some of the best indies can be immensely stylish experiences, and such games were well represented throughout this showcase. The first one shown was Gleamlight, a 2D action game created by developers who worked on the recent Bloodstained: Ritual of the Night. It puts players in control of a sentient sword, tasked with exploring a mysterious world made of stained glass. It leaves players to their own devices, with no UI or dialogue to tell its somber story. Like so many other games in this presentation, it will release in early 2020.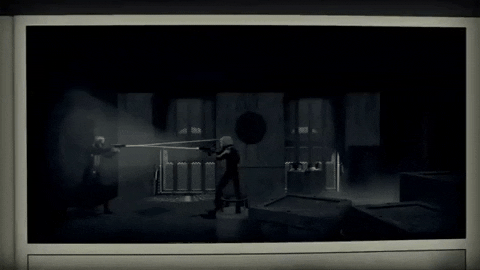 Another eye-catching title was Liberated, which describes itself as "a playable graphic novel." Literally taking place across the panels and pages of a cyberpunk comic book, Liberated features a mixture of stealth-based gunplay and action platforming, along with a dystopian story told from numerous perspectives. It will be a timed Switch console exclusive when it launches next year.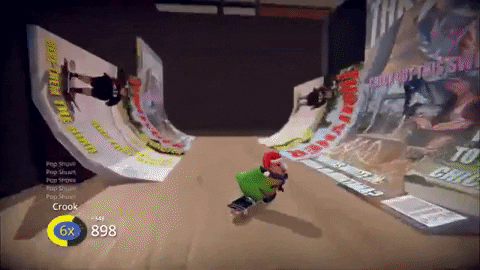 Not all games were so serious or artistic – some were decidedly sillier. One such game was SkateBIRD, which, as the title implies, is all about controlling cute little birds on skateboards. This intrepid athletes will spend their time "grinding on bendy straws, kickflipping over staplers or carving lines through a park held together by sticky tape," and if that doesn't sound like a good time, I don't know what does. These little birdies won't take flight until late 2020.
To get even sillier, imagine the bizarre bird-based dating simulator Hatoful Boyfriend set to an Ace Attorney soundtrack. As bizarre as that sounds, that's exactly what Murder by the Numbers is. This murder mystery visual novel blends detective work with pixelated puzzling, featuring characters designed by Hatoful Boyfriend creator Hato Moa and music by Ace Attorney composer Masakazu Sugimori. Releasing early next year, this unusual mashup will be a timed Switch exclusive at launch.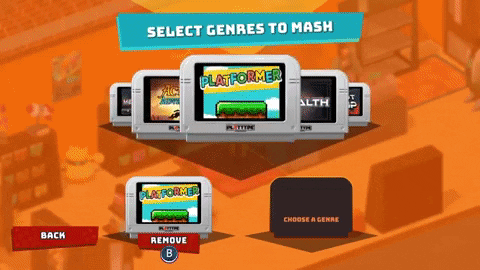 Procedural generation can feel like a tired trope in indie games. However, SuperMash, which describes itself as "the game that makes games," looks like it should be a unique take on that style with its inventive genre-mashing style. Players will be able to mash distinct genres together – such as JRPG and platformer – to randomly created entirely new gameplay styles. It has plenty of unique mashing potential, releasing in May next year on Switch.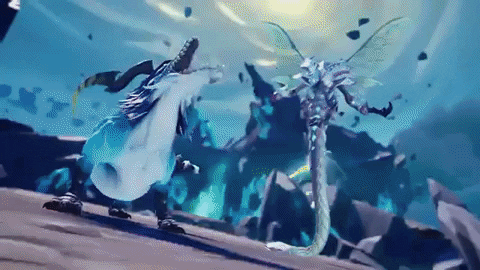 It's seemingly impossible for Nintendo to hold a presentation without a shadow drop or two, and that holds true with this Indie World showcase. The free-to-play multiplayer hit Dauntless was revealed to include exclusive weapons and armor in the Switch version, which also features full cross-play support. Likewise, the deluxe version of the philosophical puzzler The Talos Principle was announced for Nintendo's hybrid wonder, featuring all the immersive mind teasers and world design that made the game such a hit when it launched years ago. Unlike most other titles in this showcase, you won't need to wait until next year to play these – instead, they're both available for download now.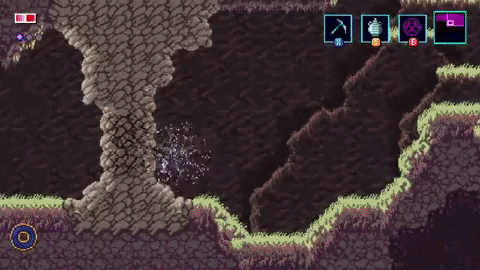 The presentation opened with a sequel to a fan-favorite indie, and fittingly enough, that's also how it closed, with the announcement of Axiom Verge 2. Details are currently scarce, but this new title will return to the sci-fi universe of the original 2015 Metroidvania hit, including "completely new characters, abilities, and gameplay." We're sure to learn more about this mysterious new sequel ahead of its release in Fall 2020.
These are only a few of the most exciting reveals from Indie World. For everything announced, you can see the full presentation below.