Nintendo Switch Online: You Get What You Pay For
The reception to the Nintendo Switch online service has been less than stellar. Click here to learn more about the concerns some gamers have.
Nintendo's first attempt at a paid online service has had a pretty tumultuous rollout, to say the least. After the initial negative reactions following the January press event wore off and it was announced that the service would be delayed until 2018, the general consensus was "Okay, at least it's free for now. Let's just hope they eventually scrap the mobile app idea."
Fast-forward to May of this year and it was re-confirmed that, yes, the mobile app would still be part of the equation, but that save data cloud backup would also be an added feature. This was something gamers had been begging for ever since it was known that local backup wasn't an option for the Switch. To top it off, Nintendo also announced that their Netflix-like selection of classic games (a.k.a. NESflix) would feature online play even in single-player games. There was still no word on dedicated servers, when SNES games might be added or even the second half of the NESflix launch lineup, but the future of the service was looking a bit brighter.
Same Old, Same Old
Now that Nintendo has finally laid all its cards out on the table, it's hard not to be disappointed by what they're offering Nintendo Online subscribers. Suddenly having to pay for functionality that you've been using for free for a year and a half might be annoying to some, but we've known it was coming since January 2017. What's more frustrating is how users will be paying for the same quality of service as before.
In an interview with GameSpot shortly following that same Nintendo Switch press event, Nintendo of America president Reggie Fils-Aimé alluded to servers being one of the reasons why Nintendo had decided to go with paid online this time around. This could've made the online experience on the Switch somewhat comparable to that of the PS4 and Xbox One (Microsoft even advertises its number of servers as a selling point for Xbox Live Gold). Unfortunately, there's no indication that this ever became a reality for Nintendo. Paying for a premium online experience is one thing, but paying for the same iffy quality you had for free it something else entirely.
Save Data That Isn't Safe?
Of course, the entire value of the Nintendo online service isn't just tied to the online play itself. Save data cloud backup was easily the most anticipated feature leading up launch, and it arguably still is (especially now that the "Special Offers" have been revealed to be things like $60 controllers and in-game Splatoon 2 gear rather than sales on games). However, there are two major disappointments here as well.
For one, Nintendo's online service FAQ page states "Save data stored via the save data cloud backup is available for as long as you have an active Nintendo Switch Online membership." Unless this is simply a poorly written statement, it seems as though save data accrued and stored while a paying member might be wiped the moment that membership ends. No wiggle room, no time to time to take a month off or readjust due to new financial situations; if you stop paying, your data is gone. We can only hope that this just wasn't elaborated on enough.
Second, The fact that core games like Splatoon 2 and Pokemon: Let's Go Pikachu/Eevee (not to mention major sports titles like FIFA 19 and NBA 2K19) won't be supported is simply stunning. Despite Nintendo's justification that it's to prevent save scumming, Splatoon 2 will be the reason many players subscribe to the service in the first place. It's a game that has a growing competitive community and tons of players who have put in hundreds of hours. The fact that playerbase , in particular,won't be able to backup their gear and rankings feels like a serious misstep.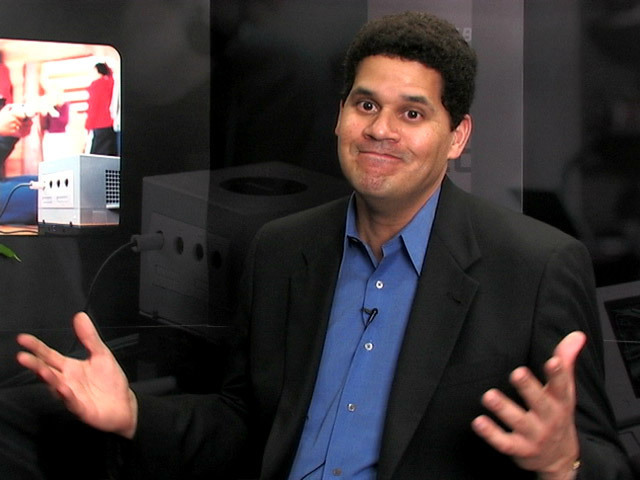 Switch Online's Silver Lining
It's not necessarily all doom and gloom. On a positive note, the launch lineup of NES titles is pretty solid with some grade A titles like Dr. Mario, The Legend of Zelda, Excitebike and Ghosts'n Goblins. What's better, it's been confirmed that these will indeed be formatted in a Netflix-style menu selection with the benefit of being hosted locally on your Switch–no streaming required (however, you will need to login online at least once per week to access them).
And, well, at least it's only $20 per year, right? It's unfortunate that there's not much else going for Nintendo Switch's online service than its retro game collection and its price, but that's the thing. XBL Gold and PS+ are 3x as much and offer that much more in terms of features: two (four if you count Xbox 360 games) relatively modern games each month, exclusive sales, servers, and party chat. While Xbox Live has always been at the forefront in terms of the complete online package, both offer enough to justify their price tags.
By that measure, then, one might argue that the lack of servers, exclusive sales and forced party chat through an app is due to Nintendo's service being substantially less expensive. Perhaps Nintendo would offer better functionality at a $40 or $60 price point (and they might do just that, especially if SNES and–dare I say–N64 games are added to the service down the road). Regardless, it's tough not to feel a bit let down by what feels less like a robust, exciting offering and more like something you need to pay up for to play with others.