Indie Games Spotlight – Wide Oceans and Death Punches
Indie Games Spotlight is Goomba Stomp's biweekly column where we highlight some of the most exciting new and upcoming indies. After a full month of indie news, previews, and reviews in January, February has arrived with plenty of exciting indie info of its own. In this issue, we spotlight the best of this month and beyond, including a healthy mix of games that ranges from addictive arcade-style games to relaxing open air experiences.
One Finger, Two Buttons, and Endless Battles in One Finger Death Punch 2
One Finger Death Punch 2 is a callback to simpler times. Gone are the complex button prompts, combos, and directional inputs that characterize many modern fighting games. Instead, as the name would imply, 2013's original One Finger Death Punch set itself apart by having a simple two-button control scheme that can be played with a single finger. The sequel takes that simple legacy and makes it bigger and better than ever before.
This new stickman fighting game features all the simplicity of the original but adds in new abilities, greater gameplay variety, new types of levels, couch co-op, and upgraded visuals, among other improvements. If you're looking for fast-paced action that doesn't get bogged down in overbearing mechanics, then One Finger Death Punch 2 should be worth checking out. After its PC release last year, it's finally debuting on consoles, with a release on Xbox One and Switch coming on February 27. In the meantime, try it out for yourself with the free demo on Steam!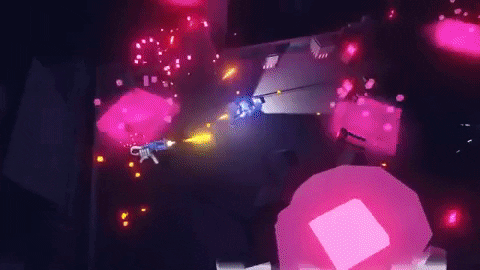 It came from space and ate our brains – 'Nuff Said
Sometimes you'll learn all you need to know about a game's tone and style from its title alone, and It came from space and ate our brains is absolutely one of those cases. Shockingly enough, the game begins when aliens descend from space and begin to eat the brains of helpless civilians. What ensues is a raucous co-op, top-down arcade shooter about saving humanity.
This sci-fi alien-slaying romp first debuted in 2015 and has now been revamped for a new release on all current consoles, featuring quality of life updates, improved visuals, and plenty of new content. Among the most notable additions are a new prologue level and survival mode, along with a redone user interface and new difficulty balance. Seems like there's never been a better time to fight off the aliens that came from space and ate our brains, since this upgraded edition is available now on all consoles and PC.
Going Deep with Beyond Blue
In 2015, publisher E-line Media made a splash with Never Alone, a puzzle platformer about an Alaskan Inuit tribe that was also the first game to be developed by an indigenous-owned studio. Now the publisher is moving from social to environmental concerns with their next project, Beyond Blue, an atmospheric narrative-focused exploration game about the plight of the modern ocean.
Gameplay in Beyond Blue is primarily focused on exploring the depths of the ocean while identifying new specimens of different species, picking up samples of ocean life, and completing other underwater tasks, such as playing with dolphins or tending to a pod of sperm whales. It tells an environmentally-conscious yet hopeful story and pairs it with an open-air gameplay loop of discovery in the ocean depths. This promising mix could be well worth checking out when it releases on all consoles sometime this month.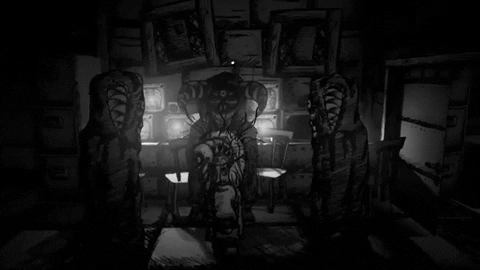 Looking Deep Through My Beautiful Paper Smile
If dystopian literature has taught us anything, it's that a "perfect" world is rarely that. In My Beautiful Paper Smile, players control a member of "The Joyous," a group of children raised in a mysterious underground facility that are trained to be perfect in every way. Any deviation from perfection, or even the slightest thought of leaving the facility, it met with terrifying consequences.
My Beautiful Paper Smile focuses on the horror childhood depression and mental health. Designed with an unsettling paper cutout aesthetic, it is meant to dig under players' skins to create a nightmarish sense of unease without resorting to jump scares. For those in search of a unique new horror title, My Beautiful paper Smile should be worth checking out when it releases on Steam Early Access this Spring, with a full release coming later this year.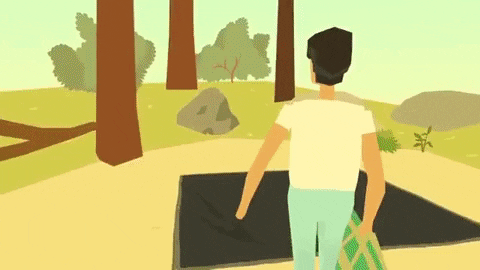 Wide Ocean Big Jacket – A Short and Sweet Trip to the Beach
Not every game is a sprawling social commentary or addictive arcade action. Some are content to provide memorable experiences on a much smaller scale, and that description perfectly matches Wide Ocean Big Jacket. This short story game tells the story of an aunt, uncle, their niece, and her boyfriend taking a trip to the beach – a slice of life that can be completed entirely within about 90 minutes.
This brief excursion might be short, but it does look to be sweet. It focuses heavily on dialogue with light exploration elements, featuring four playable characters, several environments to discover, and over 10,000 words of dialogue. With its emphasis on providing a concise and stylish narrative over a lengthy gameplay package, Wide Ocean Big Jacket might seem more like a movie than a game. If you're down for this chill trip to the beach, then it's available to purchase now on Switch and PC.