Top 5 Switch UI Changes We Need to See in 2018
It's no secret that Nintendo's newest console has had a banner year in 2017. From a consistent string of strong first- and third-party software to a number of major E3 and Game Awards reveals, the Switch undoubtedly has significant momentum going into the new year. However, for as much as the Switch has succeeded in terms of software, some parts of its interface still feel a bit lackluster. No console UI is perfect, and other companies often push updates to make gaming on their platform as seamless as possible. Assuming Nintendo will do the same over the coming months, here's a look at the top five Switch UI changes we need to see as soon as possible.
5. Expanded Album Features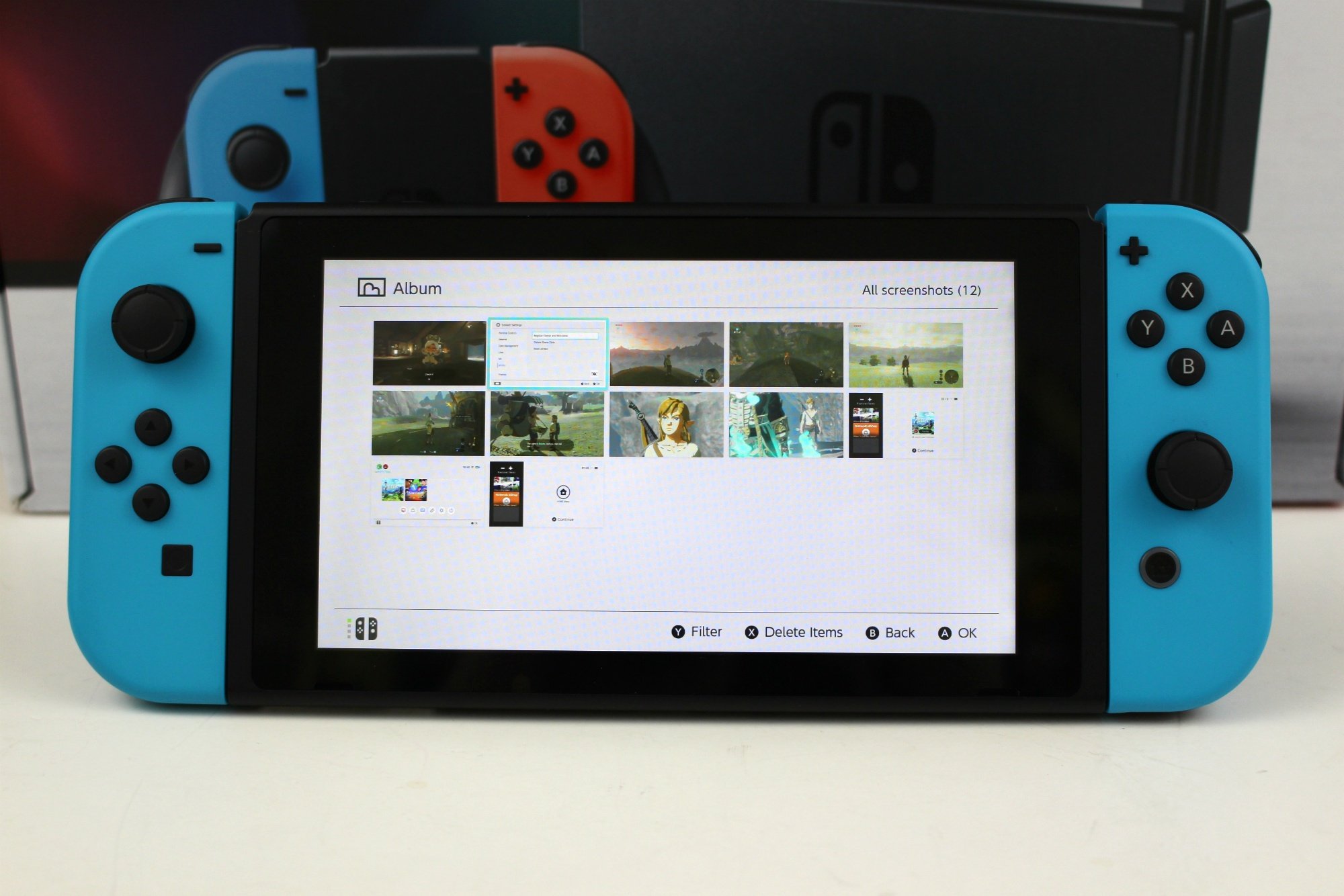 One of the most convenient features of the Switch is the ability to snap a screenshot (and as of October, short video clips) at any moment with the click of a dedicated button. These are all automatically sent to the Album on the Switch's dashboard. Everything captured is currently displayed on one long main page, and while there is a Filter button to look at media by game, it's not nearly as convenient as being able to create and name folders to organize your media as you see fit. The photo editing options are also still bare-bones, only allowing users to add colored text to their screenshots. Font, filter and decal options would all be welcome additions (this is especially damning after seeing the surprisingly robust Photo Mode in Super Mario Odyssey). Lastly, as of now, users can only share their media via Twitter and Facebook. Eventually adding Instagram, Tumblr and even email sharing options would help make this great feature more accessible.
4. Game Folders
Much has been said about the Switch's homepage. Whether you love the clean, tile-based design or feel like it's too simple, there's one thing everyone can agree on: it's fast. One way to access your games even faster, however, would be the option to create and place folders on the home screen. There's an All Software menu that activates once players own a certain number of games, but for those with larger libraries (or gamers who just like organizing their software), not having the ability to place their games where they want for quick access is an issue. The first of a few features on this list that were already on the Wii U and 3DS, it would be strange to not see this become a reality sometime next year.
3. The Return of the Activity Log
Having a dedicated activity log on the Wii U and 3DS was a simple and convenient way of looking at how much time you clocked in a game at a glance. While it was far from a key feature of those systems, it was always nice to be able to see a ranking of which games you started and played the most often. The Play Activity section of the Switch user profile is something, but the 20-game limit and the fact that the system estimates your playtime instead of revealing the exact number are two strange oversights. Add that to the fact that there's no way to filter the games and that the Switch takes over a week after a game is started to display its playtime, and it's clear that there are some serious improvements to be made.
2. eShop Overhaul
The overwhelming indie support the Switch has received over the last year has been an incredible plus, but it hasn't come without its downsides. There are currently hundreds of titles in the eShop and very few tools to find them all. Consumers need ways to sift through all of these and find lesser-known gems they might fall in love with. As it stands, only the biggest indie titles (Stardew Valley, Rocket League, etc.) enjoy the benefit of having constant exposure on the Best Sellers list. Otherwise, most indies are featured on the Recent Releases page for a week or two before they're lost to the darkest depths of the store.
What the eShop needs is a redesign that makes discovering new games easier. Aside from the current menu options, simple tabs like "Action-Adventure Games" or "Role-Playing Games" would go a long way in helping gamers discover new experiences. Nintendo already does something similar to this in the News section sometimes, but actually implementing it into the store would make it much more useful. The eShop would also benefit from a simple user rating system that would allow players to advise each other on which games are worth buying. If the 3DS is anything to go by, we likely don't have too long to wait until it comes to the Switch.
1. Themes
If there's one major desire that I've seen more than any other among various Nintendo communities, it's to have game-related themes on the Switch. The 3DS continues to offer new themes for recent releases, but so far the Switch has been relegated to the core black and white options that it launched with. In 2018, being able to buy from a diverse selection of themes to customize the homepage is a must.
Nintendo has a lot of room for experimentation here. The added power of the Switch could allow for the first-ever dynamic themes from Nintendo. The themes could also come bundled with music, something that has been noticeably absent from the Switch's UI. A more creative use of themes could be to allow indies to package their titles with a game-specific theme as an incentive to buy in. There's tons of untapped potential here, and with the growing demand from gamers who want to personalize their system as much as possible, there's also plenty of money to be made. Seeing as there's already a dedicated themes tab in the menu settings, expect this one sooner than later.