Top 5 Reveals From the February 2021 Nintendo Direct
The first proper Nintendo Direct in 500+ days was a doozy. Here's our ranked breakdown of the Top 5 announcements from the presentation.
The wait is finally over. After so many had assumed the general Nintendo Direct format as we knew it was gone for good, Nintendo suddenly awoke from their 500+ day slumber and dropped a megaton 50-minute Direct on us out of the blue to kick off 2021. This presentation was jam-packed full of announcements for everything from third-party ports like Fall Guys to incredibly promising surprises like Neon White from Annapurna Interactive. Though there were noticeable omissions like the Breath of the Wild sequel and Shin Megami Tensei V, there were still a wealth of highs that more than carried the show. Here are our top five picks.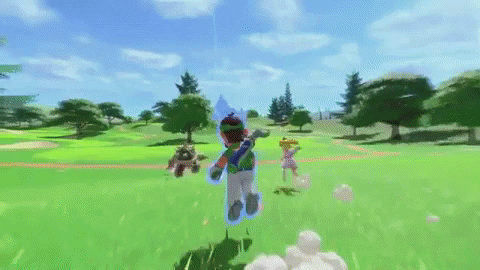 5. Mario Golf: Super Rush Reveal
Save for tennis, it's been a long time since Nintendo has released a standalone Mario sports game. Though there's been a bit more demand for a new Strikers title, the announcement of a new Mario Golf was still a welcome surprise. The introduction of a "Speed Golf" mode seems to be the focus this time around, with characters being able to freely move around the course and leverage power-ups to get ahead. Perhaps most notable for series veterans, however, is the Story Mode, which has you running around as a Mii, taking on quests, and investing skill points into different stats as your character levels up. Luckily, we won't have to wait long to hit the green; Mario Golf: Super Rush launches June 25.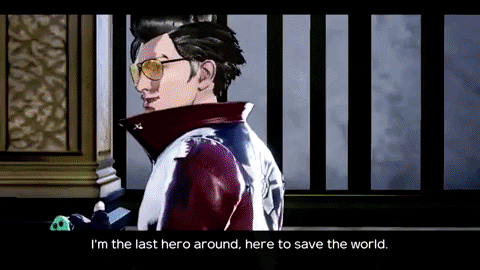 4. No More Heroes 3 Gameplay and Release Date
Much like Bayonetta 3, No More Heroes 3 has long been one of the more elusive Switch exclusives coming down the pipeline. After a stunning story trailer in 2019 and numerous trolls and teases from Suda51, we were finally treated to our first real gameplay reveal during the Direct. Wielding the beam katana looks just as visceral and over-the-top as ever, and the return of odd jobs and minigames in-between boss fights should either please or agitate long-time fans. Best of all? Grasshopper Manufacture has finally committed to a date: August 27th.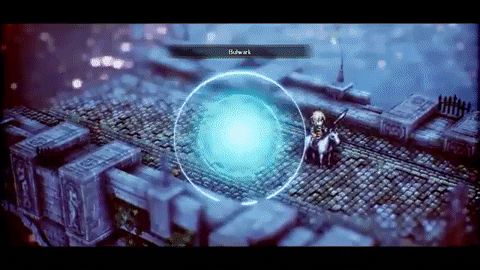 3. Project Triangle Strategy Reveal
Did you ever look at Project Octopath Traveler and think, "I really love this art style, but I wish it was applied to a Final Fantasy Tactics remake?" If so, Project Triangle Strategy will blow you away. Triangle Strategy is applying that same incredible engine to the tactics genre, and it couldn't be a match more made in heaven. The trailer alludes to a story full of political intrigue, sabotage, and player choice, as making certain decisions seemingly results in going down entirely different routes (something that bodes well for replayability). The combat, meanwhile, is classic Final Fantasy Tactics; terrain advantages, flanking, and even new wrinkles like interacting with the battlefield via elemental magic all make an appearance. It's a classic strategy fan's dream come true, and though it won't see a release until 2022, there's a demo out right now that's well-worth your time.
2. Pyra & Mythra Coming to Smash Ultimate
A new Smash character is always a big deal, but this addition in particular is quite divisive. On the one hand, it's "another anime swordfighter" being added to a roster full of them. On the other hand, the inclusion of Pyra and Mythra from Xenoblade Chronicles 2 had been completely shot down by Sakurai in 2018, who had even included a Rex Mii costume with the first Fighters Pass as a makegood. Flash-forward to 2021 and Xenoblade Chronicles 2 fans everywhere lost their collective minds seeing characters they'd long given up on coming to Smash. This is made all the better by the care Sakurai has put into representing the game; Pyra and Mythra can switch back and forth like Pokemon Trainer, each have unique final smashes featuring Rex, and their stage is on the back of Gramps! Love them or hate them, they'll be available to purchase in March.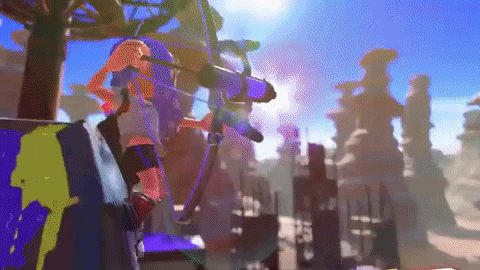 1. Splatoon 3 Reveal
Nintendo is no stranger to innovation, and their novel stab at the shooter genre with Splatoon has been incredibly successful. While this meant it was never a question of "if" but "when" a Splatoon 3 would appear, it was certainly a surprise to see it just three and a half years since the series' second entry. What really elevates the reveal beyond just being unexpected, though, is how different it looks tonally. For the first time in series history you start outside the confines of a city as an outsider. The entire aesthetic seems more grungy and dirty, perhaps a result of Chaos winning the final Splatfest. And what's up with the customizable "Little Buddy" that follows the player around at the onset?
Though the core gameplay of Splatoon 3 will undoubtedly remain the same, the drastic change in atmosphere, possible pet mechanics, and the slew of new weapons (a bow!?) all made this one hell of a closer. This and Project Triangle Strategy coming in 2022 alone paint an undeniably strong next couple years for Nintendo.