Indie Games Spotlight – Steam Game Festival: Summer Edition
Be it the adventures of an old witch or a 20-something in a bar, this week's Indie Games Spotlight has a diverse range of must-see titles.
Indie Games Spotlight is Goomba Stomp's biweekly column where we highlight some of the most exciting new and upcoming indies. Fans of indie games were treated to yet another brilliant Steam Game Festival in mid-June complete with dozens upon dozens of demos to try. While we didn't do a dedicated list this time around, this Spotlight features some of our absolute favorites from the event. There's a wide array of experiences here, so let's jump in!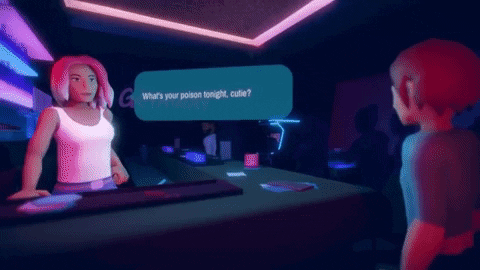 We should talk...About This Game
Whether you're talking to strangers or loved ones, knowing what to say at the right time can be a tricky thing. We should talk. takes this and applies it to a specific scenario: a night out at a bar while being in a relationship. How should you interact? What's small talk and what's considered flirting? And how can you make your significant other feel loved over text while still having fun yourself?
Though dialogue choices in games are nothing new, We should talk. takes them to the next level by incorporating a wheel to choose different phrases that get mashed together to form a sentence, Mad Libs-style. The choices you make directly impact how the night ends and make multiple playthroughs a must. Most importantly of all, the writing is sharp enough to keep conversations engaging and make the player feel care about how they respond. Get ready to talk up a storm when We should talk. releases on Switch, Xbox One, PS4 and Steam on July 16th.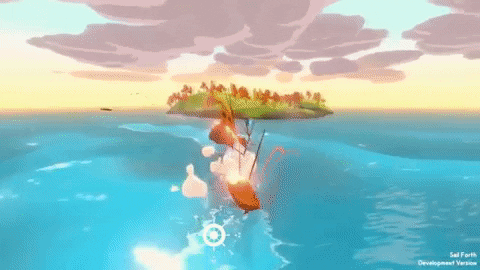 Sail Forth Into Adventure!
Much like flight simulators, sailing games provide some of the most relaxing experiences in gaming. While this is true for Sail Forth in some ways, it's much more involved than others in its genre. Described as a "chill roguelike," players will sail across a procedural sea and battle pirates, race others ships, rescue stranded travelers and more. You'll even be able to gradually upgrade your boat and buy bigger boats entirely the further you progress.
All of that's not to say there won't be beautiful scenery to enjoy in-between all the action; environments each contain their own flora and fauna and have unique ambient themes to enjoy. Developer David Evans promises both ship customization and the ability to manage multiple ships within a fleet so old favorites don't have to be discarded. Most promising of all, controls for the boats are physics-based without being needlessly tedious and difficult to grasp. We'll all be able to cast off when Sail Forth releases for all platforms later this year.
Take a Trek Through Wytchwood
While many indies are either mechanically-focused (e.g. Muse Dash) or atmosphere-focused (e.g. The Shadow Dust), Alien Trap's Wytchwood opts for a middle ground that carefully balances being both relaxing and engaging. Wytchwood is a laid-back crafting adventure game that exudes a fairy tale-like charm. As an old witch of the woods, players will spend their time hobbling about collecting magical ingredients, crafting spells and potions, and interacting with the curious inhabitants of the countryside.
In the wake of more modern takes on witchcraft like Little Witch Academia and Harry Potter, it's refreshing to explore the Gothic depiction of witches in all their cackly, snarling glory. The storybook aesthetic does an admirable job of bringing this interpretation to life, as do the gorgeous character portraits and witty dialogue for each inhabitant of the world. The crafting itself is surprisingly deep and organic; ingredients are gathered and harvested manually and can be used for everything from sleep potions to curses that turn people into frogs. Wytchwood will continue to brew until it's ready for release on PC sometime in 2020.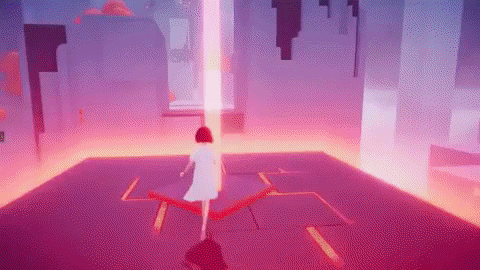 Move Ever Forward and Uncover Maya's Memories
For as wide-ranging as storytelling is in gaming, it's not often that we see the relationship between a mother and daughter explored. In Ever Forward, the latest game from My Time at Portia developer Pathea, you'll split your time between solving challenging environmental puzzles and unlocking the protagonist's memories of her mother. The opening hour or so hints at everything from a national pandemic to Maya being a child genius, but it's the heartbreaking relationship she has with her overworked mother that really steals the show.
On the gameplay side of things, Ever Forward promises to deliver puzzles that require all manner of logical processes. The ones playable in the prologue are largely stealth-based and demand genuine ingenuity and out-of-the-box thinking to sneak past the vision cones of sentries. If the entire game can keep up the same level of cleverness and challenge exhibited here, visiting Ever Forward's wonderfully futuristic world will be a must when it releases on all platforms later this month.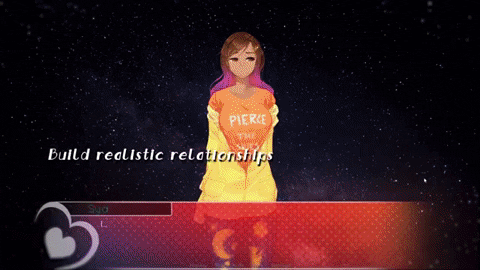 Can You Cure the Lovesick Darlings?
For as many genres and game types that were featured in the Steam Game Festival, it was still surprising to come across an indie visual novel with as much polish as Lovesick Darlings. Billed as a "grounded, realistic, emotional story," the VN puts players in the shoes of Syd, a lovestruck teenager who's trying to navigate a crush, potential love interests, and close friendships as the school dance looms ever closer. Who will you choose to go pursue? And will will she say yes when the time comes?
The highest praise I can give LoveSick Darlings is that the writing perfectly nails the awkward teen voice and tone it's going for. Dialogue is both fluid and natural to read, and characters aren't entirely the cookie cutter archetypes anime fans are all too familiar with. Combine this with a catchy OST, 20+ CGs to unlock, and a story that naturally unravels as you get to know each of the girls, and LoveSick Darlings ended up being one of the Festival's most surprising standouts. Background art aside (anime sprites against real photos will never not be jarring), this is well worth keeping an eye out for this fall on Steam. And if you can't wait, a whopping six hour demo is available to try right now!