Feeling Stressed? Play a Video Game
Some people use hanging out with friends as an outlet for stress. Others give everything they have at the gym and decompress that way. Me? I game. In a world full of daily stresses and serious strains on your sanity, taking time for yourself can be incredibly important. Video games can serve as the perfect medium to help people escape from their problems and negative thoughts, even if it's only for an hour or two.
Just like exercising or hanging out with loved ones, the beauty of gaming is that a variety of different experiences can work, depending on what you're feeling that day. There are an abundance of typically chill games, and then there are other great titles that can serve the same purpose. On the more traditional side, few games are as mellow as Animal Crossing: New Leaf and Stardew Valley. Both offer slow-paced gameplay through subtle, cozy worlds full of non-threatening characters. Be it a hardcore gamer or someone who's just getting started, it's hard to go wrong with either of these as a pleasant way to de-stress.
Then there are games that do a great service to players by offering separate, easier modes everyone can enjoy. At the top of this year I downloaded and tried out the Poochi and Yoshi's Woolly World 3DS demo, and I absolutely loved it. The option to play the demo on Mellow Mode was a welcome one, and I did so several times over just because it was such a soothing experience. Even though this mode might have been included to appeal to younger or less experienced gamers, I was still able to find plenty of joy in it as a break from more intense games. Modes like these that are well-implemented not only make the game enjoyable for as many people as possible, but they also offer a more relaxed experience for core gamers who sometimes simply prefer minimal challenge.
On the other hand, there are tons of other types of games people rely on to work through their emotions. Have a really rough day and just feel like punching someone in the face? Get a few games of ARMS going and punch to your heart's content. Angry at the world and need to unleash that inner rage? Cause some mayhem in GTA V or Saints Row IV. When I was working at a movie theater a couple of years ago, I wanted nothing more after a long day on my feet than to plop into a chair and jump straight into a few sessions of Splatoon. Though Splatoon is a pretty high-energy game, it was a perfect way of relaxing after a long day on the job, and having that to look forward to after work really got me through some of those horribly monotonous shifts.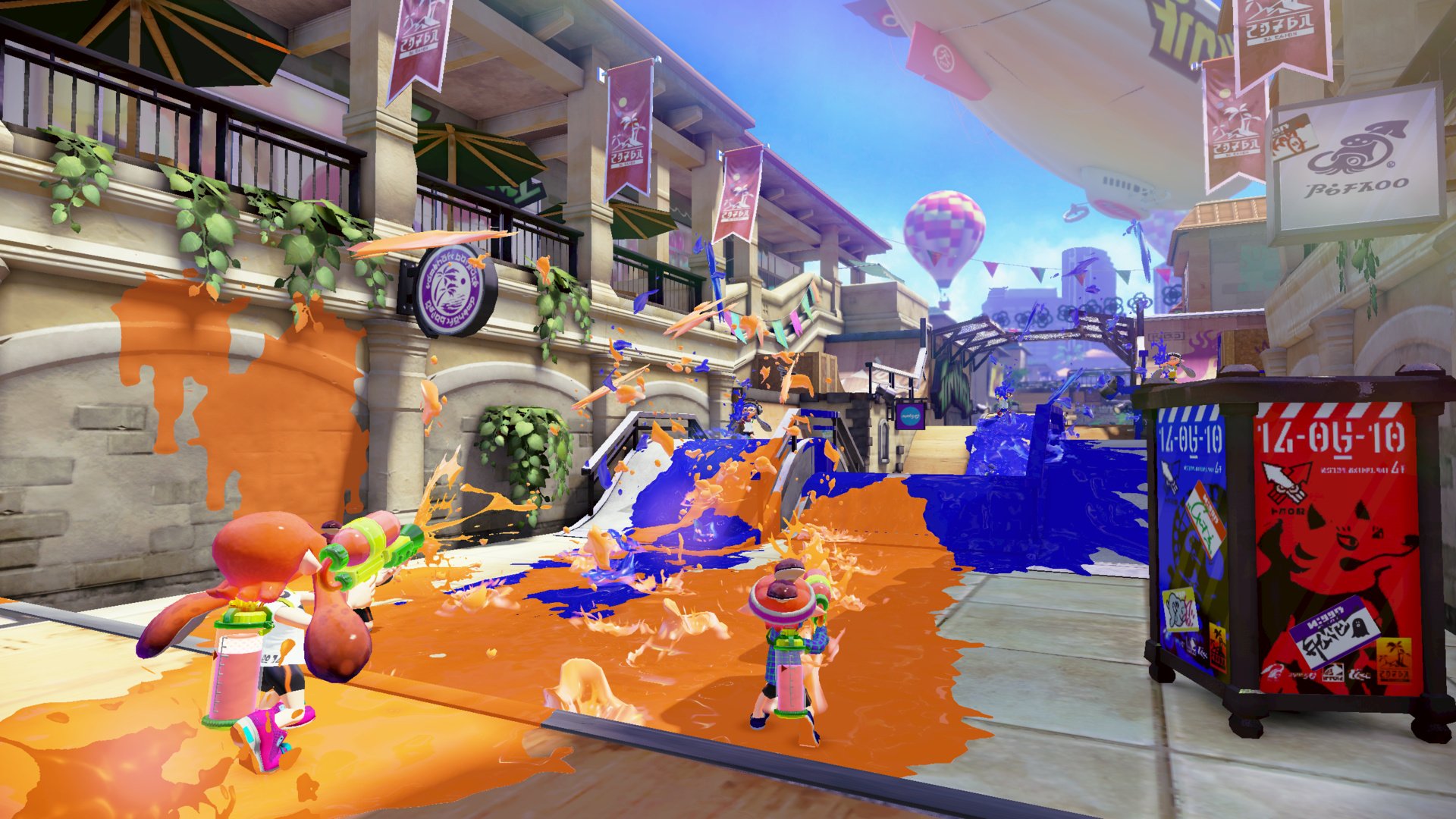 We all deal with stress in different ways, some healthier than others. The beauty of gaming is that there's truly something for every personality and every mood. Be it Battlefield 1 or Stardew Valley, there's a good chance you'll find a game to take your mind off things. As far as ways to cool down go, there are few methods as risk-free and enjoyable as playing your favorite video games.