'Pokémon GO' Community Day Breathes New Life into Fan Events
Earlier this month, Niantic announced that they would be hosting a new Pokémon GO event. Community Day will be a monthly event kicking off Saturday, January 20. Each month will feature different bonuses, with January including Pikachu with the move Surf, double experience points, and 3-hour Lures. The event window will be from 11:00am-2:00pm GMT in the Americas.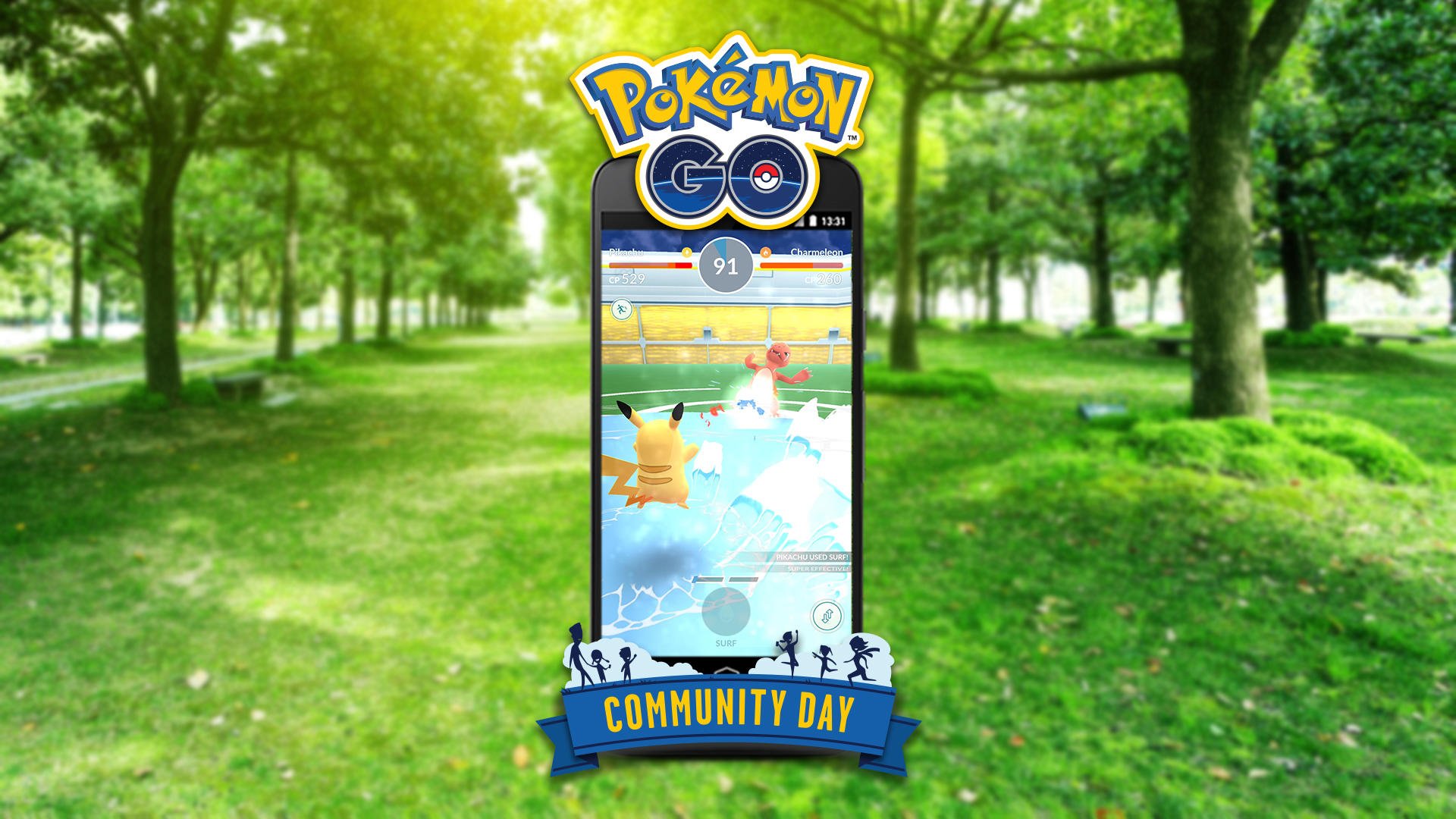 Community Day also happens to fall on Pokémon Go Third Saturday, a fan-run monthly event taking place in cities around the world. An initiative started by The Silph Road, a global GO community, Third Saturdays are based on Ingress First Saturdays. Both events are a mixture of social event and competition, bringing players together while also giving them goals to strive toward. Players meet, hang out, and chat about the game before setting out and playing the game individually or cooperatively. Organizers collect players' in-game stats at the beginning and end of the event, and the players who make the most gains win small prizes.
Third Saturday logo
Fans started running Pokémon GO Third Saturdays across the globe in September, with the next one having been scheduled January 20. The news of an official Community Day has invigorated many local communities, even in the cold winter months. You can find nearby Third Saturday events on the Third Saturday Facebook page, or apply to host your own in future months.
The Silph Road has also newly launched Traveller Cards, a means for fans to create their own online Pokémon GO Profiles. Players can input their profile information, as well as earn badges and collect "handshakes" by meeting fellow card-holders. Fans will likely be able to collect tons of handshakes and badges on Community Day!
A new update for Pokémon GO is also available just in time for the event. The update includes bug fixes, like the scrolling bug that sent players to the top of their Pokémon list after performing certain actions. It also includes new quality of life upgrades, such as placing the infinite-use incubator at the beginning of the list so players won't use the wrong one by accident. Read the full details here.
Community Day promises to be an exciting event to engage fans on a monthly basis. This appears to be a positive sign of Niantic's eagerness to engage with local community initiatives, and we hope to see more like it. The Silph Road likely won't be the only ones organizing events for Community Day, so check your local Facebook and Discord groups to find meet-ups near you. It may be cold, but it'll be worth it to get up and go!