Indie Games Spotlight: Apple Arcade (Almost) All the Way
We love indie games here at Goomba Stomp – after all, they can offer some of the most groundbreaking, creative experiences out there. However, with so many coming out every single week, it can be hard to know which of them deserve your attention. That's why we've started our new Indie Games Spotlight series, where we'll highlight some of our favorite new independent games every other week.
Our inaugural issue is dominated by the recently released Apple Arcade. Apple's ambitious new service has brought with it plenty of standout titles to discuss, including some from respected creators like Devolver Digital and WayForward.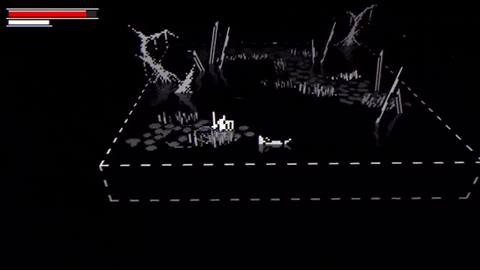 Devolver Digital Joins the Arcade
Apple Arcade is upon us, coming with a slew of stylish indies from a variety of developers new and old. One of the service's most immediately prominent supporters is the boutique publisher Devolver Digital, which is supported Apple's platform with some exclusive new titles, two of which we'll highlight below.
First is Bleak Sword, a compact brawler that takes place entirely in stylish dioramas. Inflicted with a deadly curse, players must traverse through the isometric black, white, and red environments to right the wrongs of their world. The action has been streamlined to work equally well on both mobile devices and traditional gamepads, although it has also been spiced up with some RPG elements like spells to cast and stats to upgrade. It's available to play now for Apple Arcade subscribers.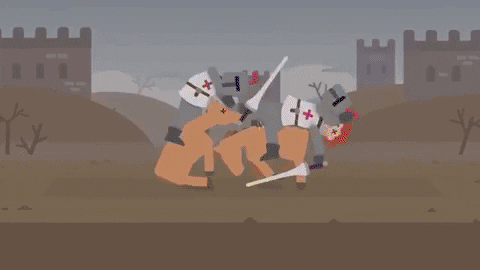 The second release is Cricket Through the Ages, which features "inarguably accurate recollections" of the game of cricket throughout human history. Some of its true-to-life scenarios include one prehistoric match between cavemen and dinosaurs, another taking place during a medieval joust, and of course, one in outer space. Featuring simple one-button controls and support for both single- and multiplayer, this historic romp may not be exactly accurate, but it certainly does look ridiculous and fun. It can be played now on Apple Arcade.
Mosaic Paints a Bleak Picture of the Daily Grind
Mosaic is all about one of the most mundane aspects of existence: the daily grind. It takes place in a seemingly pristine world where there's little more to life than clocking in and out of work and whiling away the idle hours with mindless mobile games. As reality becomes gripped in a "harrowing technological autocracy," it tasks the player with becoming the lone rebel to shatter the façade.
With its polygonal 3D visuals and subversive narrative, it easily draws plenty of comparisons to Playdead's iconic Inside, as well as more recent experiences in the same vein such as the excellent FAR: Lone Sails. For those looking for a more introspective, provocative experience, Mosaic should be well worth checking out. It's available on Apple Arcade now and will come to consoles and PC later this year.
Get your Zelda Fix with A Knight's Tale
Between the remake of Link's Awakening and the upcoming sequel to Breath of the Wild, Zelda fans certainly aren't starved for content. However, if you want even more Zelda-like action beyond what Nintendo is offering, then A Knight's Tale looks like it could do the trick.
A Knight's Tale ticks all the Zelda-like boxes: stylized cartoon graphics, a massive world to explore, puzzle-filled dungeons, and simple action-based combat, to name a few. Powered by Unreal Engine and boasting of more than 30 hours of content, it's looking like a hefty serving of Triforce-inspired goodness. Unlike most other games on this list, no Apple Arcade subscription will be required to play this adventure when it launches across all consoles (yes, including Switch) and PC this fall.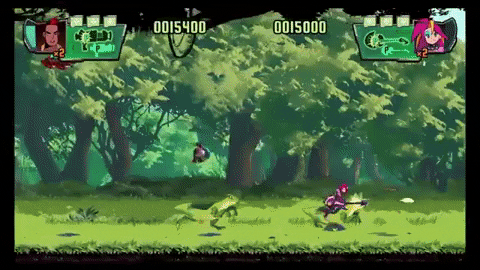 Spidersaurs: Contra Meets Cartoons
Remember being a kid and waking up every Saturday, eagerly anticipating a morning full of colorful, action-packed cartoons? That's the feeling that Spidersaurs aims to capture from its very first trailer. It presents a post-apocalyptic world that's being ravaged by mutant dinosaur-spider hybrid and pairs this with a run-and-gun gameplay style that's reminiscent of classic Contra games.
Perhaps the most notable thing about Spidersaurs is the pedigree behind it. It's being developed by WayForward, the creators of all-time indie classics like the Shantae series as well as more recent hits like River City Girls. It's safe to say that whenever WayForward is involved, a quality product is more than likely to result. It should be well worth a look, especially since it's available now exclusively on Apple Arcade.
Go on an Emotional Adventure with Mutazione
Mutazione offers a completely different type of cartoon experience than Spidersaurs. This narrative-focused adventure game is a slow, laid-back experience populated by otherworldly characters and presented with a delicate hand-drawn aesthetic.
It tackles the topic of growing up, putting players in the role of 15-year-old Kai as she leaves home to care for her ailing grandfather in a mysterious, forested world. It teases a mixture of relaxing slice-of-life activities – making friends, playing music, going to parties – while also alluding to a broader spiritual journey. Like so many other games on this list, it's available to play now on Apple Arcade. It's also available for purchase on PS4 and PC, for those who haven't dived into Apple's new service yet.