"Maybe I'll never understand. Maybe I don't need to." – Jesse Faden
SPOILER ALERT. This article deals with the ending of Remedy's 'Control,' and contains SIGNIFICANT SPOILERS. If you haven't played the game yet, check out our review, and decide if the title is for you.
We know why you're here. No, it's not supernatural skill, because we feel exactly the same. You probably just finished Remedy's newest title Control and were like, "Whoa, what was that? Did I just see what I thought I saw?"
Currently, Remedy's Control is tearing up the review charts, and is being praised for its unique story, visceral gameplay, and worldbuilding skill, amounting to a memorable release that establishes Remedy as one of the premier action/adventure developers in the industry. That being said, the ending has been met with mixed reviews by some, and confused looks by all. Whether viewed positively or negatively, the ending is — without a doubt — an incredibly convoluted and important part of the narrative. So, let's go slowly:
Break It Down and Save the World
In search of the paranormal slide projector and her brother, Dylan, Jesse ventures into the Dimensional Research sector of the Oldest House. Wading through a reddish desert sand, she climbs the stairs to find a large projection room where she sees an "echo" image of five pillars surrounded by amber sand — evidence that the object of power was once used in the room to contact what is believed to be Polaris, the dimensional being traveling in Jesse's mind. Once inside the lab, Jesse finally stumbles upon Dr. Darling's best kept secret: that Polaris is being kept prisoner in dimensional research, and is called Hedron by the staff.
With this reveal, the underlying backstory of Control comes into greater focus. The HRAs — or Hedron Resonance Amplifiers — that allowed some of the FBC staff to escape possession by the Hiss channels are really devices that channel the energy of Hedron to keep away the demons from other dimensions. Hinted at for a majority of the game, Jesse's immunity to the Hiss comes from the fact the Polaris lives within her, protecting her psyche from their penetrating effects.
Described as a living being with a geometric shape, Hedron is supposedly kept prisoner in a large, egg-shaped orb in the next chamber, and is protected by a giant HRA. To get in, Jesse rips the shield down and bursts into the room, exposing Hedron's cell to the evil of the Hiss. After fighting her way to the center of the chamber, the cell is ripped open to reveal…nothing.
At this point, Hiss chanting begins, and the screen is awash with red. Jesse is shown to be fighting against the Hiss, and is in pain. She succumbs to the force, and becomes a part of their hive mind, chanting the "you are a worm through time."
At this point, the credits for Control roll, implying that the game has ended and Jesse's battle has been lost. After about fifteen seconds, the text begins to fragment and distort, transforming into the Hiss chant that has dominated the game and tortured Jesse. The screen fades to white, then to black.
Control then continues, as Jesse awakens in business clothes on the executive level of the Oldest House, which is shown to be functioning as if the Hiss never invaded. She is tasked with menial office work, like making copies, delivering letters, and cleaning up coffee cups, all while being verbally abused by side characters from earlier in the game. She delivers mail to Director Trench's office, and has a vision of herself in the director's chair, with Dylan killing her using the Service Weapon. She says "this isn't me, I'm not me. Why can't I feel you?" as she calls out to Polaris.
She is then transported again to the same part of the executive level of the Oldest House, and is tasked with the same office work. Jesse goes back to Trench's office and finds him lost in thought, rambling about the dangers of Hedron, and that the Hiss will save them. He says that he has a special slide for the Projector that first exposed him to the possession of the Hiss. In a flashback, he is shown turning the projector on and then being shot by Dylan, who is subsequently seen sitting in the director chair.
Jesse is now once again transported to the floor of the Oldest House, which has gotten redder and more ominous. She makes her way to Trench's office, and finds the Director chanting the Hiss' speech, bathed in red light. She shoots Trench, and takes his chair, saying "I am the Director." She receives a call from Dr. Darling that tells her to go to his office to find the endgame.
Inside, Jesse finds a pullcord to the Oceanview Motel, and uses a key to open a new hallway door. Inside, she find Polaris, embodied by Jesse's form. Polaris tells her to "Grow brighter. Around one constant, they revolve." Jesse concludes that Hedron put Polaris in her head, or that Polaris was triggered by the dimensional being. She says, "Maybe I'll never understand. Maybe I don't need to."
Jesse makes her way to the Nostalgia department to confront Dylan, who is seen after she uses the slide projector. She fights her way to Dylan, and cleanses him of the Hiss. Dylan then lapses into a coma, and Jesse is shown taking up the mantle of Director of the Oldest House. She ends by announcing that she is working with Polaris to continue fighting the Hiss to clean up the Department of Control.
On to Speculation
Now, despite Control's ending being spelled out, the ambiguity and depth of Sam Lake's writing leaves an incredibly large amount of plot up to speculation and guess. Sure, a large number of clues are buried deep within the game's enormous amount of lore pieces, but even with these details there is still a lot that is open for interpretation. What follows is my best guess about what Control's ending means.
Hedron and the Hiss
It's no surprise that Hedron and the Hiss are two most important plot elements in Remedy's Control. Described as inter-dimensional beings that were accessed through the altered slide projector, these two forces battle for control over the Oldest House. Hedron, in the vaguest sense, embodies the light and hope in the world, while the Hiss exemplify darkness and slavery. Together, they form a yin/yang relationship that aligns with the good and evil dichotomy seen in a number of narratives throughout history.
This balance-of-opposites relationship is symbolized by both of the beings through their representations in Control's ending. Hedron, named because of its shape, is shown only in Jesse's psyche as a geometric, angular creature — almost like a strand of DNA. The Hiss, in contrast, are shown as flowing and shapeless, like a smearing of blood on a glass tile. Polaris, a representation of Hedron, is light, flowing, and angelic, while the Hiss are crimson-colored, quick, and oozing.
The Struggle for the Director's Chair
In this dimensional struggle between literal good and evil, Jesse and Dylan are the symbolic representations of their respective force. Jesse, literally in tune with Hedron through her Polaris connection, is the representation of the forces of light in the narrative. On the other hand, Dylan is the physical embodiment of the Hiss throughout the narrative, and is used interchangeably in cutscenes to represent the force. For both of these characters, the Director's chair and role symbolizes the control that each of these characters want; taking the chair means possessing the inter-dimensional realm of the Oldest House.
In the cutscene that shows Trench's suicide and Dylan holding the Service Weapon, Dylan represents the Hiss' power within Jesse and the Director's mind. While Dylan is shown pulling the trigger to kill Trench, it is literally the power of the Hiss possession within the Director that make him end his life. Similarly, Jesse is shown with a gun to her head and Dylan holding the gun interchangeably, implying that the Hiss were going to have Jesse end herself as well. Dylan was not the killer — it was the power of the Hiss that forced them to commit action outside of their control.
Ahti The Janitor
One of the best mysteries of Control's ending has to do with Ahti, the janitor for the Oldest House. An interesting and well-written character, many speculate that he is a physical embodiment of the Oldest House, or some sort of a ghost that haunts its halls, but he is really another inter-dimensional force — similarly to Hedron and the Hiss — that balances the scales of the universe to ensure that everything is harmonious. There is even the possibility that Ahti is connected to Polaris in some way, as he appears to have the ability to read Jesse's mind. This detail comes from Trench's dialogue during Control's ending that appears to reference Ahti: "there was this man. Sometimes he was a plumber…unclogging the drain — because there was a big fish stuck there, a big fish — but sometimes he was an old god, you see, and he had put the fish there to keep the waste, there was rising waste, from leaking out. So, he was conflicted."
It seems very likely that Ahti is the old god mentioned in the Director's ramblings, balancing the order of the universe in order to keep everything working smoothly. Working like an all-knowing diety, Ahti orders and aligns the dimensional forces that are fighting for control of the world, both helping things flow while clogging things up in order to prevent the spread of unbalanced evil, all while allowing both sides to struggle against each other to create harmony. In this balancing act, he is shown to be conflicted and unsure of his role, growing tired with the struggle to maintain the delicate balancing act, and seeking a way out.
As for his long-awaited vacation, Control's ending is significantly more vague. It could be that Ahti is done ordering the universe and ready to give up his overseeing role, receding into the darkness and leaving Jesse and her connection with Polaris to handle the world. If he is somehow connected to Polaris, it would also explain why he chose her as assistant in taking care of the Oldest House, eventually giving her the role once she was trained enough.
The Poster
The poster is one of the most frequently reoccurring motifs in Control, being constantly referenced from the beginning to the end. An overt reference to the film The Shawshank Redemption, the poster symbolizes the veil of normalcy that covers the opening of paranormal horrors that lie beneath. In the film, the poster covered a hole dug by one of the prisoners that was used to escape to freedom, and the game adopts a similar view. In Control, the poster represents the perceivable reality that takes place in everyday life, and it is this reality that covers the darker secrets of the universe. These mysteries are exposed and released once the poster is removed, affecting anyone and reshaping their view on the nature of reality and existence.
The Motel
The Oceanview Motel is an incredibly interesting concept within Control, and although it doesn't factor much into ending, it still plays a small part. It is described as a meeting place for dimensions that is connected to the Oldest House; there are other doors within the Motel that can't be opened, presumably linked to other paranormal places within the world, but no one from the Department of Control has ever walked through them. It is implied that Ahti spends time there, namely due to his janitor closet, and Polaris is accessed through a door at the end.
While the Motel is definitely a concrete place on earth, it does not adhere to the common laws of reality, making it some sort of liminal space between realities and dimensions. In Control, it seems to exist as a paranormal hub between worlds, bringing people from all kinds of places and realities to one unified location.
While these are speculations about Control's ending and lore, there are likely plenty that we have missed. What do you think about our ideas? What did we miss? What are your speculations about Control? Leave a comment below!
'KartRider: Drift' is Gorgeous But in Need of Fine-Tuning
KartRider: Drift is Microsoft's new exclusive racer coming in 2020. Here are hands-on beta impressions from behind the wheel.
KartRider: Drift had the odds stacked against it from the outset. Though the KartRider series has been immensely popular in China and Korea for more than a decade, its brand recognition in the West has been largely nonexistent. Thus, when it was showcased at Microsoft's XO19 event in November, many dismissed the game as a generic Mario Kart clone. In reality, not only is KartRider is one of the longest-running competitive racing games in the world, but its closed beta weekend proved that Nexon is taking the impending Western release very seriously.
Push to Start
Beta players were given access to three modes: online matchmaking, solo time trials, and the garage for character and kart customization. The online interface is simple and intuitive; with a press of the "X" button players can toggle between Solo, Duo, and Squad (four-player) races across Item Mode (featuring traditional kart racer items) and Speed Mode (no items). Switching between different configurations is a snap and, thanks to KartRacer already being such a massive game in the East, I rarely had to wait more than 20 seconds to get thrown into a match. Creating private parties and inviting friends to race is also an option.
Although maps took a while to load, performance was consistently smooth once races actually began. It's here where Nexon's investment in Unreal Engine 4 really shines; the tracks are simply a joy to look at. Each manage to pop with personality despite not being based on recognizable IP like Mario Kart or Crash Team Racing. Of the nine tracks available during the beta only two stuck out as being a bit samey. Each of the drivers also benefit from colorful, distinct designs and fully customizable win/loss animations. The only portion of the presentation that didn't impress was the music, which was quite catchy at first, but looped endlessly irrespective of the track.
Unfortunately, the same can't be said of the actual course design, which is largely serviceable but also initially frustrating. For instance, a forest-themed track features logs that stick up from the ground and stop racers in their tracks. This wouldn't be too egregious, but the logs are so large that only tiny spaces on either side remain. Nearly half of my races on this map were marred by traffic jams caused by a couple of these choke points. Another map features a jump that must be hit at just the right time to not collide with a building and cost players the entire race.
Even maps that don't demand unreasonable precision from new players suffer from jarringly sharp edges that make it easy to get stuck on corners. This is only exacerbated by a finicky drift mechanic that takes hours of experimentation and countless losses to nail down. While growing more competent at cornering eventually felt rewarding and worthwhile, the high skill threshold here feels like it's at odds with KartRider: Drift's framing as an accessible, beginner-friendly experience. These aren't necessarily design flaws, but they seem like missteps in a game that's trying to appeal to as many newcomers as possible.
Tantalizing Customization
While KartRider: Drift's core mechanics might aggravate the casual players it's trying to reach, its customization options are some of the most appealing I've seen in any kart racer. Players can choose from a range of skins, emotes, kart types, and wheels to fully deck out their characters. Be it the aggressively adorable Bunny Buggy or skins that turn characters into little baseball and football players, it's tough not to fall in love with the clean, cutesy charm on display here.
One potential worry is that since the game will be completely free-to-play, it'll follow the route of relying on premium skins and emotes to generate revenue. There was no store or lootbox-esque system implemented in the beta build, but it's clear from the "Epic" and "Rare" tags on items that premium customization will surely be a major focus. Considering players gain experience and level up the more races they compete in, there's hope that at least some items might be unlockables to encourage higher attachment rates.
KartRacer: Drift is an unusual Microsoft exclusive, and yet it's clear that Nexon has poured a tremendous amount of care and resources into it over the years. Having crossplay with PC this early on was crucial and ensures a built-in online community of millions from the get-go. It remains to be seen if the team makes any track design tweaks or alters the hyper-touchy drift, but what's already here is at least worth giving a whirl when it releases for free sometime in 2020.
The Best Reveals of Indie World December 2019
From long-awaited sequels to unexpected crossovers to some surprising shadow drops, there was something for everyone in the latest Indie World showcase.
It's been a banner year for independent games, and Nintendo has closed it out with a new Indie World presentation. From long awaited sequels to unexpected crossovers to some surprising shadow drops, there was something for everyone in this showcase. We've rounded up a few of the very best reveals below.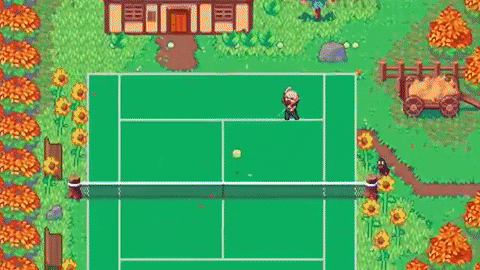 The show started off strong with the reveal of Sports Story, a sequel to 2017's much loved, golf-obsessed RPG Golf Story. Whereas the first game focused solely on the noble sport of golf, the sequel has a much broader scope, integrating a variety of new sports like tennis, baseball, and soccer, to name only a few. On top of that, the gameplay is expanding with plenty of new elements, including dungeons to explore, espionage missions to sneak through, and numerous memorable characters to interact with. Just like its predecessor, Sports Story will be a Switch exclusive when it launches in mid-2020.
Some of the best indies can be immensely stylish experiences, and such games were well represented throughout this showcase. The first one shown was Gleamlight, a 2D action game created by developers who worked on the recent Bloodstained: Ritual of the Night. It puts players in control of a sentient sword, tasked with exploring a mysterious world made of stained glass. It leaves players to their own devices, with no UI or dialogue to tell its somber story. Like so many other games in this presentation, it will release in early 2020.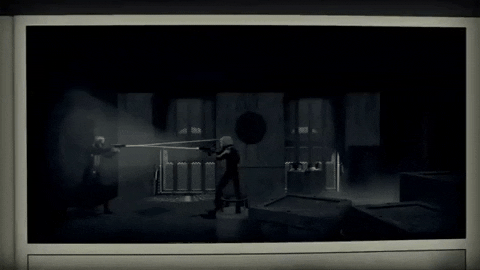 Another eye-catching title was Liberated, which describes itself as "a playable graphic novel." Literally taking place across the panels and pages of a cyberpunk comic book, Liberated features a mixture of stealth-based gunplay and action platforming, along with a dystopian story told from numerous perspectives. It will be a timed Switch console exclusive when it launches next year.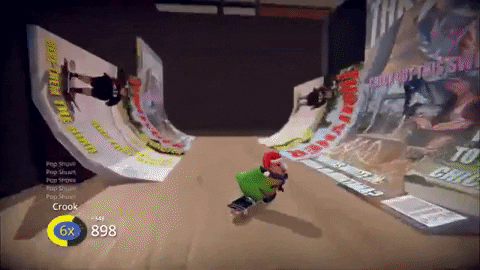 Not all games were so serious or artistic – some were decidedly sillier. One such game was SkateBIRD, which, as the title implies, is all about controlling cute little birds on skateboards. This intrepid athletes will spend their time "grinding on bendy straws, kickflipping over staplers or carving lines through a park held together by sticky tape," and if that doesn't sound like a good time, I don't know what does. These little birdies won't take flight until late 2020.
To get even sillier, imagine the bizarre bird-based dating simulator Hatoful Boyfriend set to an Ace Attorney soundtrack. As bizarre as that sounds, that's exactly what Murder by the Numbers is. This murder mystery visual novel blends detective work with pixelated puzzling, featuring characters designed by Hatoful Boyfriend creator Hato Moa and music by Ace Attorney composer Masakazu Sugimori. Releasing early next year, this unusual mashup will be a timed Switch exclusive at launch.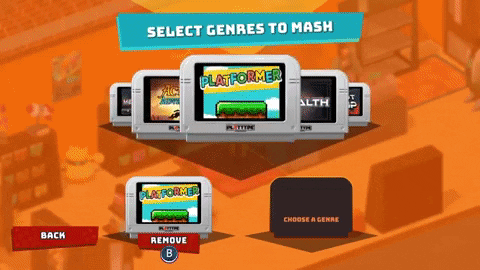 Procedural generation can feel like a tired trope in indie games. However, SuperMash, which describes itself as "the game that makes games," looks like it should be a unique take on that style with its inventive genre-mashing style. Players will be able to mash distinct genres together – such as JRPG and platformer – to randomly created entirely new gameplay styles. It has plenty of unique mashing potential, releasing in May next year on Switch.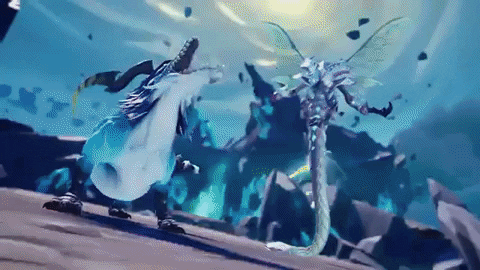 It's seemingly impossible for Nintendo to hold a presentation without a shadow drop or two, and that holds true with this Indie World showcase. The free-to-play multiplayer hit Dauntless was revealed to include exclusive weapons and armor in the Switch version, which also features full cross-play support. Likewise, the deluxe version of the philosophical puzzler The Talos Principle was announced for Nintendo's hybrid wonder, featuring all the immersive mind teasers and world design that made the game such a hit when it launched years ago. Unlike most other titles in this showcase, you won't need to wait until next year to play these – instead, they're both available for download now.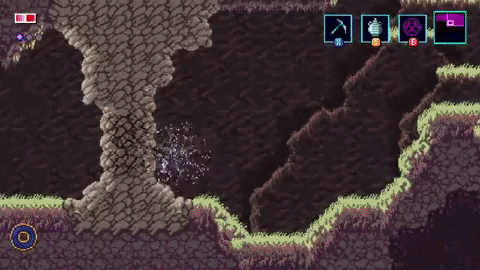 The presentation opened with a sequel to a fan-favorite indie, and fittingly enough, that's also how it closed, with the announcement of Axiom Verge 2. Details are currently scarce, but this new title will return to the sci-fi universe of the original 2015 Metroidvania hit, including "completely new characters, abilities, and gameplay." We're sure to learn more about this mysterious new sequel ahead of its release in Fall 2020.
These are only a few of the most exciting reveals from Indie World. For everything announced, you can see the full presentation below.
Most Important Games of the Decade: 'The Walking Dead'
A look back at one of the most critically acclaimed narrative based point and click story games of the decade: Telltale's The Walking Dead.
The story-based video game has been around for a long time but there has been a spike in popularity in them in the last decade. One of the most influential and critically acclaimed narrative games is the 2012 game Telltale's The Walking Dead, which initiated a tidal wave of choice-based games that still continues today.
Telltale Games was created in 2004 and had a significant library of games established — including games based on Back to the Future and Jurassic Park — before the release of The Walking Dead. It was the zombie point and click adventure that shot them to triple A game studio status though. The game took on similar mechanics to their other games but introduced a more cinematic style. Player choice is a key element in regard to dialogue choices and important decisions within the story. These shape the player character, Lee Everett, and change his personality to suit the play style. This was one of the most endearing features of the game, allowing players to experience scenarios slightly differently depending on your choice.
The depth of the characters and dark nature of the narrative are the best aspects of the game. The player takes on the role of Lee as he is on his way to jail at the dawn of the zombie apocalypse. After a car accident leaves him stranded, he stumbles upon a little girl named Clementine. Lee becomes her protector as they and a group of survivors try to survive in the walker-infested world. This simple story of a man with a troubled past attempting to protect a little girl at the end of the world is incredibly engaging and it is difficult not to get emotionally attached to both Lee and Clementine. The system wherein certain characters will remember Lee's words or actions is also a nice feature that can guilt trip you over your choices, particularly if you see the words "Clementine Will Remember That". Lee is an interesting and complex character whose attitude and personality can change depending on player choice and Clementine is a loveable child who doesn't fall into the "annoying kid" stereotype in most games. Both became beloved video game characters who set a precedent for likeable protagonists in gaming.
The legacy of Telltale Games and The Walking Dead still continues within the gaming community. Telltales unfortunate downfall in September 2018 was a great loss to story-based gaming but many have been influenced by Telltale's work since. Dontnod adapted the episodic formula for their Life is Strange games, another fantastic narrative series. Others who had previously worked for Telltale helped bring other great story games to life. The co-writers of the first season of The Walking Dead game set up the company that created the 2016 game Firewatch, for example. More writers of the series launched Night School Studios, responsible for Oxenfree (2016) and Afterparty (2019). The Walking Dead catapulted Telltale Games to stardom, leading them to take on a slew of projects — possibly leading to their downfall. Despite this, the game has carved out a place for itself in history as one of the best point and click narrative adventure games that established a trend of games that encourage strong storytelling and complex characters.