Two Weeks in Japan: A Journey to the Other Side of the World
Whether it's anime figures, secondhand video games, conveyor belt sushi, or rabid island deer, Japan has plenty to keep you occupied!
My trip to Japan began in the early hours of August 2nd. Boarding the plane for our 17 hour flight to Tokyo, I already felt the first twinges of culture shock when I noticed how English was no longer the dominant language. But here I finally was, on a plane to a country I'd only dreamed about visiting. After watching a bizarre airplane safety video stylized as a modern dance piece, my group and I settled into the long ride for our two week vacation on the other side of the world.
Stepping out onto Japanese soil, we were met with our vacation's biggest enemy: the heat. We had arrived in the middle of an absolutely awful heatwave and would spend the next two weeks drenched in sweat. Our soft and supple west coast bodies weren't prepared for the blinding suffocation of Japan's tropical climate. But we were here and ready to make the most of it.
Welcome to Japan
Our first week was meant to frontload the most touristy aspects of our trip. Nothing embodied that more than our shinobi dinner at Ninja Akasaka, where we indulged in a ten-course meal full of tasty dishes, campy ninja theming, and a baffling magic show that still confuses us. We all agreed that while the meal was pretty good, it's not something we'd ever pay for again, an opinion that was further solidified when we took our first step into a konbini later that evening.
Japanese convenience stores live up to the hype; they're on a completely different level from American 7-11s and QuikStops, both in terms of scale and quality. Convenience stores in metropolitan Japan really play up the "convenience" part of the name, with such locations appearing every other block. Near our Tokyo AirBnB, there was a FamilyMart, 7-11, and Lawson on the way to the train station, all within two minutes of each other. While we would of course have our fair share of cooked meals, nothing beat wandering into a FamilyMart at 12 AM and picking up some onigiri and beer for less than $5.
Our first full day in Tokyo we journeyed into the city proper to check out some of the different wards (what boroughs are to New York City). After having lunch at The Pokémon Cafe in Chuo, we headed on over to Shibuya to say hi to Hachiko and walk through the Scramble Crossing, then finished off the day strolling through Takeshita-dori in Harajuku.
One meal of particular note was our first dinner with conveyor belt sushi which, like most other Japanese cuisine, duly outclasses its American counterpart. While we would eventually visit more standard sushi belt joints where you picked plates off as the chefs prepared them, this one was quite a bit more modern.
In front of every seat was a tablet, featuring dozens upon dozens of different plates categorized by price and type. All you had to do was select whatever dishes looked appealing, hit the order button, then your food would come out on a speedy little train and stop right in front of you. It was the future and we were all low-key losing our minds.
For my part, simply being in another country and taking it all in was more than enough entertainment for me. You start to pick up on small peculiarities in culture and behavior, like putting money in a tray when paying for things or the collective sense of organization. It's these little day-to-day differences that really gave me a sense of perspective and made it abundantly clear that I was in Japan.

Then came Akihabara.
Akihabara, Anime, and All That Comes With It
Let me be fully candid in saying that I went to Japan for three specifics reasons: food, culture, and being a massive freaking weeb. The second I stepped out of the station into Akihabara, or more often referred to as Akiba, was like setting foot on another planet.
I'm used to anime pop-culture in very specific contexts: bookstores, conventions, and awkward club meetings where you're pretty sure half the members write Homestuck fanfiction. Akiba was the first time I'd ever seen anime media on full display in broad daylight like it was completely normal. Hearing Love Live! songs get blasted out of arcades on the main strip as I walked past trucks advertising waifu mobile games and cutesy maids trying to usher me into stores was a new experience, to say the least.
There's a certain degree of nonchalant acceptance in Japan that blurs the line between otaku culture and real life. It's simply another piece of media that gets enjoyed by all walks of life. It wasn't uncommon to see older folks or even families browsing the aisles of Animate, a popular store specializing in selling official merchandise for popular series. A store where right next to the popular manga selections was a full table display that featured softcore tentacle shenanigans.
In the streets of Akiba, you couldn't pass by an arcade or figure shop without seeing some cute anime girl proudly posing in a swimsuit, showing off TnA, or looking longingly at the viewer. And of course, there were sectioned-off areas specifically catering to 18+ interests (sidenote: I've never seen so much loli in one place and I really wouldn't care to repeat that experience).
In due time, however, the overabundant fanservice faded into the background noise along with everything else. Once you get past the initial shock, you quickly realize that Akiba is just one giant mall. There are unique features, like hyper-specific electronics stalls, owl cafes, or vending machines selling porn, but it all boils down to being a place to spend money on your hobbies.
Where Akiba excels, in particular, is the secondhand market. The stores there are in a constant state of flux, goods passing from one owner to the next. For a Nendoroid collector like myself, it's fantastic. I managed to pick up six used nendos for under $120 (a steal, considering new ones typically go for ~$50 each). My friend, Grant, picked up a broken Famicom (that he later repaired) and two games for ~$15. If you've got a hobby in electronics or anime, then Akiba is the place to be.
The next couple of days were spent at DisneySea which, to be quite honest, was kind of underwhelming. If theme parks are your thing then you'll probably get a kick out of it, otherwise… it's just a theme park. Granted, a really cheap theme park (~$70 for one adult), but a theme park nonetheless. Being there felt no different from being in Anaheim, which is rather antithetical to taking a trip to a foreign country.
Coincidentally enough, something I enjoyed far more than a Disney park was our trip to the Ghibli Museum. Situated in Mitaka, a Tokyo suburb, the Ghibli Museum looks like something straight out of, well… a Ghibli movie. Its multi-colored clay exterior sports colorful shades of yellow, red, and blue with greenery sprawling across the expanse of the grounds. As you pass through the main entrance, a wide wooden floor opens up before you, leading you down a set of polished steps into a massive atrium of winding metal and stained glass. Within its halls lie myriad exhibits, displays, and countless pieces of work taken from Studio Ghibli's long and storied production history.
The museum is a bit annoying to get tickets for, but a visit here is a must for any and all fans of Ghibli movies.
After a week in and around Tokyo, we activated our JR Passes to travel the country. JR Passes are specifically made for foreign tourists and allow them to hop on and off of Japan's Shinkansen lines (bullet trains) for a given period of time. We had ours active for one week, during which we visited Nagoya, Osaka, Kyoto, and Hiroshima in a series of trips that covered several hundreds of miles.
Let me take a moment to properly express how incredibly good Japan's public transit systems are. America's subway systems and railroads have absolutely nothing on these metros and rail lines. To get from Tokyo in the east to Hiroshima in the west, a journey spanning 420 miles, you take a Shinkansen that will get you there in roughly 4.5 hours. The equivalent train ride in America would take you nearly 15 hours. This is nothing to say of the city-based metro lines which run with an efficiency and cleanliness that makes the NYC Subway look like the public restroom it is.
Furthermore, even Japan's toilets have America beat. Let me tell you, the idea of water being sprayed at my rear was odd at first but it really just makes so much sense. What sounds more disgusting: washing out your hindquarters with clean water or smooshing and scrubbing with toilet paper alone? Yeah.
Public utilities aside, our travels throughout the rest of Japan were probably my favorite part of the trip. As much fun as the dense metropolitan life of Tokyo was, so many other cities offered a greater sense of openness and culture. Nowhere was this more evident than in Kyoto.
Leave Me in Kyoto
As Japan's former capital, Kyoto is steeped in history. Shrines, temples, and palaces dot the cityscape, tucked away in a picturesque countryside of rolling green hills and quaint neighborhoods. Kyoto was easily my favorite destination and where I learned my most valuable lesson about traveling with a group: make time for yourself.
First on the docket was visiting Fushimi Inari-taisha. A popular tourist site, Fushimi Inari-taisha is an ancient shrine dedicated to the fox kami, Inari. Situated at the base of Mt. Inari, its most distinctive feature is its long and winding path of orange-red torii gates and small shrines that lead up to the mountain's summit. I managed to hike the entire way up, though I was quite literally drenched in sweat by the time I reached the top.
The second bout of solo traveling I had was entirely focused on Kyoto Animation. KyoAni, as many of you might be aware, was the victim of an arson attack back in July. Since then, the outpouring of love and support from fans the world over has been nothing short of astounding. I owed it to myself to visit the studio building and pay my respects.
KyoAni's Studio 1 is nestled in a quiet little neighborhood, so the blackened windows suddenly appearing between a row of houses caught me off guard. Despite the sweltering midday heat, there were still handfuls of visitors coming and going. A few policemen kept watch over the area, directing wellwishers and their gifts to the memorial around the corner. I was the only non-Japanese visitor to the site, but in the solemn silence I felt an innate connection with the people around me as they offered their prayers or looked on wistfully at the building. The contrast between the ruined remains of Studio 1 and its peaceful surroundings created a sobering air of melancholic nostalgia that I felt long after leaving.
Later that day I had a wonderful little encounter visiting Masugata, the shopping arcade that Tamako Market is based on. The similarities between the real life location and its animated counterpart are striking. Years after the show's debut, bits of KyoAni memorabilia are still proudly shown off here and there. One shop in particular, a fresh fish store at the end of Masugata, had books full of KyoAni staff photos and fan messages. In spite of my broken Japanese, the shopkeep happily invited me to look at his collection, take photos, and leave behind my own thoughts and feelings for the studio.
Altogether my visit to Masugata didn't last more than half an hour, but it still stuck with me because it showed how deeply KyoAni's presence is felt at home. The affection the studio has for Kyoto clearly goes both ways. That love and appreciation was especially evident when I made my way further into Uji, the city south of Kyoto where KyoAni is based.
Many anime fans often go on pilgrimages ("seichi junrei") to visit locations that featured in their favorite shows. I experienced a bit of it earlier in the trip wandering around the streets of Akiba and remembering all of the famous Steins;Gate scenes, as well as walking through Shibuya Crossing and recalling the hours I'd spent in Persona 5. If you've watched Hibike! Euphonium you'll immediately recognize many landmarks in the city of Uji, as the fictional Kitauji High School is set in and around the area. Although I ran into an hour or so of rain during my walk, I still managed to visit most of the important locations that KyoAni used in the show.
What was fun to see was that in many of these areas, local shops were proudly displaying Hibike! Euphonium memorabilia, from posters to pilgrimage maps to hand-painted character cutouts. Much like Masugata and Tamako Market, Uji has a relationship with Hibike! Euphonium that can be acutely felt as you walk through its streets. Meandering around Kyoto and Uji explained so much about Kyoto Animation: the area is a series of relaxed, laidback neighborhoods and parks and just oozes pure, comfortable, KyoAni vibes. I ended my pilgrimage along the banks of the Uji River, taking in the serene atmosphere as friends, families, and couples enjoyed their day in the setting sun.
Reconvening with the rest of my group, we ditched metropolitan Kyoto and took a bus out into the densely forested hillsides to stay at a ryokan (traditional Japanese inn). We stayed at Yumoto Onsen Oharasansou (highly recommend the place) and were treated to a wonderful hotpot dinner, soothing hot springs, and surprisingly comfy futons.
There's really nothing quite like grabbing a vending machine beer, lighting up a cigarette, and basking in the calm twilight of the Kyoto countryside. All of the gushing over ryokans/onsens in Japanese media is well-earned; it's an absolutely sublime experience.
What I had learned in my time in Japan thus far was that three months of casual studying did little to actually prepare me for being fully immersed in the language. Meticulous grammar and obtuse vocabulary don't matter much when most of your conversations devolve into gesturing and speaking like a toddler.
Granted, what few phrases I did know managed to help me get by and survive being in a completely different country. Popular tourist spots thankfully have enough English for you to get around without being completely lost, but locals seemed to be appreciative of me making an effort. I felt better about myself after seeing other tourists defaulting to clipped English that clearly went over the heads of whoever they were speaking to.
Moral of the story: at least try.
Hiroshima and Back Again
Continuing our journey outside of Tokyo, our next big stop was Hiroshima. It was a surreal experience pulling into the city and realizing that much of what I saw had been completely leveled nearly 80 years prior. Visiting the Peace Memorial Park and the A-Bomb Dome was not only somber reminders of the horrors of war, but also of the boundless hope and optimism of humanity moving forward.
Hiroshima is a lively city with plenty for food tourists like myself; its local delicacy the hearty dish "okonomiyaki," for example. In fact, there's a building called "Okonomimura", which is categorized as an "okonomiyaki theme park". Once you step inside you immediately understand why, as dozens of okonomiyaki stalls fill every floor. You really can't go wrong by picking a random stall, getting in line, and waiting for a seat.
If you've ever been to a Benihana's, then you'll have a slight inkling of the way okonomiyaki works. It starts with egg mixtures being fried in front of you on a massive table-wide griddle, as more and more ingredients get added. After a mouthwatering culinary show, the entire dish is plopped down in front of you. With spatula and chopsticks in hand, you make your way through the smorgasbord of egg, meat, seafood, and veggies as you drizzle on a variety of different sauces to your heart's content. One serving of okonomiyaki and a pint of beer will be more than enough to knock you out and put you in a state of bliss.
The day after, we headed to Miyajima, popularly known as "deer island" for its massive population of native deer. After the Japanese wolf went extinct in the early 20th century, much of its prey began to explode in numbers, deer especially. Once you step off the ferry from the mainland and head into the island you see firsthand what exactly that means.
Miyajima is absolutely crawling with deer, and they're all hungry little bastards that will come running at the first sound of crinkling plastic. I wish I'd had more time on the island, as there were some stunning temples and enticing mountain hiking trails, but I was happy enough to let the local deer fight for their right to eat out of my hands.
After Hiroshima, our last few days in Japan were more or less free time to bum around as we saw fit. For myself, this meant revisiting my favorite restaurants of the trip and trawling through shops for any last minute merch I wanted to pick up. Soon enough, our day of return rolled around and we made our way to the airport to bid farewell to Japan. Aside from a minor snafu where we ended up getting to the airport a day early, our trip back home was absolutely welcome after two weeks of a rather physically demanding vacation.
Experiencing another culture, getting out of my comfort zone, and going beyond the confines of my daily routine was invaluble. Like many other people, I've dreamed of going to Japan for the longest time. It's no easy financial commitment, to be sure. Airfare and accommodations alone will put a hefty dent in your bank account, much less the cost of food, souvenirs, and miscellaneous expenses that inevitably rack up. However, if you've got the time and money to afford it, I can't recommend a trip to the Land of the Rising Sun highly enough. There's so much I saw and did over there that not even this nearly 3,000 word piece was enough to cover it. Japan is a country with so much to offer; you owe it to yourself to see what all the fuss is about.
Just uh… don't go during the summer.

'Weathering With You' Isn't Quite the Storm It Wanted to Be
Makoto Shinkai's Weathering With You delivers a gorgeous film that doesn't quite resonate as much as it wanted to.
Climate change and global warming have been topics of concern and discussion for years now, with melting ice caps and rising ocean temperatures being some of many signs. Director Makoto Shinkai — acclaimed the world over for his 2016 work Your Name — aims to show just how at the mercy humans are to the weather with his newest animated film, Weathering With You. Although he presents a visually stunning depiction of Mother Nature in all her various moods, Weathering With You ultimately lacks the storming power it seeks to bear upon its audience.
Tokyo has been having a particularly rainy year, seeing precipitation almost every day and nary a sight of the sun or clear blue skies. It's during this unusual time that high school boy Hodaka arrives in the metropolis seeking escape from the suffocating life he had on his island. The young teenager naturally has trouble finding his bearings on his own in the oftentimes unforgiving hustle and bustle of the city. It's in these early scenes that Weathering With You has some of its strongest moments, depicting the uglier side of Japanese society not often seen in anime, while also highlighting Hodaka's strength of character to make it on his own.
As Hodaka gradually carves out his own place in the city, he eventually has an encounter with a young girl named Hina. Matching her sunny and cheerful disposition, Hina has the ability to make it stop raining and have the sunshine in very localized spots by praying to the sky. In a place where the rain never ceases, it's easy to see why Hodaka latches onto Hina to use for the greater good (while also making a little pocket change along the way).
"The hand-drawn rain is downright mesmerizing in all its forms — fierce and calm — while the sunshine that follows seems to hang in the air caught by the leftover humidity."
Gloomy skies and damp grounds can take their toll on one's mood and psyche, which someone who lives in such a climate can surely relate to. Even the briefest moments of sunshine revitalize us and give a glimpse of the "light at the end of the tunnel." Hodaka and Hina's "100% Sunshine Girl" services to those in need of that light boldly underscore that fact, and make for a strong argument for how the weather affects us all beyond its objective physicality, along with providing some much-appreciated levity to the story.
That power of weather is beautifully illustrated by CoMix Wave Films' stupendous animation efforts. The hand-drawn rain is downright mesmerizing in all its forms — fierce and calm — while the sunshine that follows seems to hang in the air, caught by the leftover humidity. Tokyo itself isn't to be outdone either, with its streets running the gamut between peaceful neighborhoods to grimy and dark back alleys with dilapidated buildings. The animation is punctuated by the return of Japanese band RADWIMPS, who create numerous memorable tracks to complement the wild swings in mood that weather can elicit.
That makes it all the more unfortunate, however, that the greater narrative is so weak.
The progression of Weathering With You is made painfully obvious right from the outset of the story — so much so that it's hard to wonder if it's actually the set-up for a bait-and-switch. As a result, much of the first half of the film is simply waiting for the other shoe to drop, making it difficult to really settle in and become intimate with its characters.
This would be less of an issue if the cast had smaller interactions that were a delight to watch, but they fall short in that regard as well. All of the characters have a charm to them for sure — with Hina's younger elementary school brother, Nagi, putting modern playboys to shame being a particular standout — but the story never quite makes a compelling case as to why they are as close as they are, especially Hina and Hodaka. They're fun enough to watch be together, but don't quite make that emotional attachment with the viewer that the story wants to create.
That lack of an emotional connection is distinctly felt in Weathering With You's second act, when unnecessary confrontations and bizarre plot directions converge to create an artificial sense of stakes amidst a central conflict that would have been fine on its own. What's meant to strengthen the impression of the characters' bonds instead cheapens it, undermining the already faulty progress the first half did make. The result is a narrative that's hard to care about, although its ending does leave the viewer with some potentially interesting questions to ponder.
Weathering With You is far from a bad movie, however. It has a clear direction and vision with a message to say about our climate crisis. The characters are endearing enough, and there are a handful of heartfelt scenes because of that. It also cannot be understated just how drop-dead gorgeous the animation is. The story, however, is simply too straightforward for its own good, resulting in an experience that is at times enjoyable, and at others plain boring.
And that's only when being judged in a vacuum on the movie's own merits. When compared to Shinkai's recent masterpiece that is Your Name, it's hard to see Weathering With You as anything but a disappointing follow-up. That's perhaps the film's greatest weakness, but fortunately, it's one that Shinkai's next work won't have, and we can still look forward to it because of that fact.
How Rimuru Tempest Changed the Game for Isekai Protagonists
That Time I Got Reincarnated as a Slime shines within the vast sea of generic isekai thanks in no small part to protagonist Rimuru Tempest.
The core premise of the isekai genre–a character being transported from their everyday life on Earth to a parallel universe–has become wildly popular for a reason: it's an immensely appealing fantasy. Just as audiences everywhere fell in love with the seminal Spirited Away in the early 2000s, it's still exciting to fantasize about discovering a new world and going on all manner of crazy adventures. However, the incessant flood of new isekai every season to capitalize on this trend has resulted in some of the most generic, overly-manufactured protagonists in any genre.
Though this sea of formulaic main characters is vast, it makes it all the easier to recognize when one bucks the typical conventions and actually proves that there's room for unique takes on the genre. That Time I Got Reincarnated as a Slime adheres to a few cliches, but it also manages to set a new bar for what a captivating isekai protagonist can be.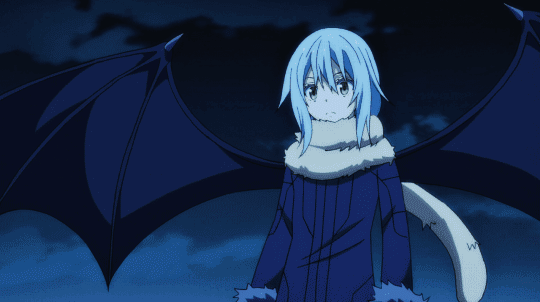 Breaking the Mold
That Time I Got Reincarnated as a Slime is as wholesome and optimistic an anime as they come. The tone can be deceptive at first; when Satoru Mikami is suddenly stabbed when trying to protect his junior, his dying wish is for his computer's hard drive to be destroyed. But after being reincarnated as a slime–and gaining the new name Rimuru Tempest–his true desires become clear: world peace and a simple, comfortable life with friends.
What's immediately striking about Rimuru as the main character is that he starts off as an average 37-year-old man. He spent his life working hard and appeasing his higher-ups to climb the corporate ladder. Shady hard drive aside, he lived a respectable and long life compared to the vast majority of protagonists in the genre. This significant age difference is evident in nearly every action and major decision Rimuru makes; he looks at situations practically before jumping headfirst into conflict.
When Rimuru gets a drink poured on him by a noble in a bar, for instance, he quells his anger in consideration of the bar and the friends around him. When someone asks for his aid in an impending battle, he pauses to go over all the available information and reaches a consensus among everyone before agreeing. And when protecting a goblin village from a pack of wolves, he doesn't just mindlessly slaughter all the wolves; he looks for the way of least resistance (killing the leader of the pack) before ultimately integrating them with the goblins as equals. Though his human form looks young, it's the wisdom behind his actions that makes those around him respect his leadership.
This is especially impressive considering just how overpowered Rimuru is. His transformation into a slime came with resistances to fire, cold, electric currents, pain, paralysis, and the ability to absorb, analyze, and take the form of anything he wants. In other words, he could go down the path of the typical shounen protagonist and solve his problems with his fists, but he never lets his overwhelming power dictate his decision-making process.
Leading a Nation
That Time I Got Reincarnated as a Slime is as much about Rimuru's adventures as it is about the rise of the independent monster nation he helps establish. Instead of running off in search of adventure, the little slime decides to nurture the goblin village he protected at the outset. He helps the goblins and wolves "level up" by naming them, shows them sustainable ways to gather food and build makeshift defenses, and even brings back dwarves to introduce blacksmithing and carpentry.
Through expansion, industrialization, and conflict, Rimuru manages to orchestrate the creation of his country in a way that's genuinely believable. His ambitions for a peaceful and integrated world play out in his willingness to accept other goblin tribes, ogres, lizardmen, and even friendly humans in his country. Being able to rationally read situations makes forging alliances and negotiating with neighboring nations possible. When a major calamity threatens all life in the forest, Rimuru wastes no time in holding a summit and allying with other forest dwellers over a common interest.
None of this would be possible without the uncanny, Luffy-like ability to inspire a sense of trust and reliability in those he comes across. Just like the members of the Straw Hat Pirates follow Luffy out of respect and loyalty, Rimuru's commanders follow him because of his sound judgment and dedication to seeing everyone in his nation be happy. It's satisfying seeing members of Rimuru's guard take personal offense when others talk poorly of him because it's clear that he's earned the respect he's given.
If isekai is to continue growing in popularity and thriving long-term, room must be made for different types of protagonists. Be they depraved, refreshingly honest characters like Kazuma or upstanding yet easygoing leaders like Rimuru, both demonstrate how valuable it is to shake up the formula and try new approaches to the genre. If the constant barrage of isekai has bittered your tolerance to it as a whole, That Time I got Reincarnated as a Slime is well worth giving a shot.
Anime Ichiban 23: New Decade, Same Questionable Tastes
Hatsune Miku at Coachella? Mangadex getting targeted for legal issues? People defending OreImo? 2020 is off to a crazy start!
Welcome to 2020, Anime Ichiban listeners!

Lots of things have happened in the past few weeks, not the least of which is Hatsune Miku making her Coachella debut. After catching up on industry news, we take a look back at some of our more questionable choices in anime and how on earth we manage to defend them.
TIMESTAMPS
0:00 – Introduction and what we've been playing
17:46 – Hatsune Miku to Perform at Coachella
25:29 – Crunchyroll's "Most Watched Shows of the Decade"
30:03 – Funimation's Popularity Awards
38:13 – Wages in the Japanese Animation Industry
45:38 – Miki Yoshikawa's New, Fan-Picked Serialization
47:08 – Legal Trouble Brewing for Mangadex
57:02 – Highest Grossing Domestic Anime Films for Japan in 2019
59:33 – What shows surprised us and which ones do we struggle to defend?
TRACKS
Intro – "Dream X Scramble!" by Airi (Keijo!!!!!!!! OP)
Outro – "Lucky☆Orb feat. Hatsune Miku" by emon(Tes.)