Counter Attack #4: Ranking The E3 2018 Conferences
Counter Attack is a weekly feature here on Goomba Stomp in which John Cal McCormick casts a bemused eye over the gaming news, the niggling issues plaguing the industry, important moments from gaming's past, or whatever it is that's annoying him this week. Today we'll be ranking each conference from E3 2018 from worst to best, because what would E3 be without arbitrarily declaring which corporation did the best job of peddling their wares?
E3, like Christmas, comes but once a year. And E3, like Christmas, can be a bit of a mixed bag. You never know whether the surprise presents you're opening are going to be a brand new remote controlled helicopter or another pair of novelty socks. Well, I suppose in that instance you would, unless for some reason your aunt put the same novelty socks she buys you every year in a massive box to throw you off the scent. Who knows? The point of this increasingly laboured analogy is that it's the unknown that makes E3 so exciting, and it's the failure to deliver on every single one of our ludicrous expectations that so frequently makes the expo so disappointing for many people. Expectations need to be tempered. Don't go in expecting Half Life 3 and 4 to be announced back to back, and maybe you can appreciate what does get shown.
That said, 2018 was not a vintage year for E3. Perhaps we've just been spoiled in recent years, but this was for my money one of the dullest E3s in many a moon. It wasn't a car crash by any means, and there were no conferences that came close to, say, Sony's 2006 presser, and there were no awkward moments on par with Jamie Kennedy's train-wreck presenting job. But there was certainly no runaway "winner" in terms of the conferences this year, with most being good and bad in different ways. Still, that's not going to stop us from ranking them from worst to best for your reading pleasure. So let's talk about how E3 2018 went down, who walked the walked, who talked the talk, and who officially won at trying to get you to buy video games.
Also, we won't be covering the PC show here. I'm sure Microsoft Word looks great again this year, but I didn't watch it. If you desperately need to know about Steam, and Minesweeper, and Powerpoint presentations, then we did a rundown and it's right here.
On with the ranking.
#7 As Always, It's EA's Conference Bringing Up The Rear
Host Andrea Rene did her best to look excited while Electronic Arts paraded the usual array of sports games we see every year, but I wasn't buying it. I knew she felt dead inside, just like I did watching it. I can't think of any game that needs to be at E3 less than FIFA. You could do a social experiment where EA do an E3 and they don't show FIFA, they don't talk about FIFA, in fact, FIFA might as well be Lord Voldemort – it doesn't even get mentioned by name on stage under threat of murder. And if this hypothetical, FIFA-less EA conference went down, I guarantee you that FIFA would sell exactly the same number of copies as it always does upon release.
FIFA, Madden, whatever that basketball thing was where the man was throwing the orange ball around – if you're into them you're into them and you're going to buy them, you know you're going to buy them, and some dude pretending to be having some sort of religious experience because he's stood six feet away from the Champion's League trophy isn't going to change that fact one iota. And I'm not one of those cognac quaffing, french cigarette smoking snoots looking down their nose on sports games. I like FIFA. And, you know, wrestling games. And golf games but only the silly ones like Mario Golf. It's just that these games simply don't matter at E3 and only slow the proceedings down. Know your audience. Speaking of which, don't bother showing off mobile games either.
Away from sports and mobile, EA shed a little light on Respawn's Star Wars game during a weird and cringey interview with Vince Zampella, and surprise announced a sequel to Unravel, which is the game they published to try and convince gamers that they're not as awful as everyone says. Then they came out on stage and apologised for being as awful as everyone says. Actually, it wasn't so much an apology. It was like when Louis CK got fingered for the #MeToo thing, and he kinda acknowledged it was all true and he sucked as a person, but he didn't quite throw himself on the mercy of the court. A nonpology, I think they called it. Battlefield II was a shitshow, and they're trying to sort it out. And so it's good that they're acknowledging their shortcomings. But hey, here's some micro-transactions for you in Anthem.
I'm finding hard it to get excited about Anthem, by the way. It reminds me of when Bungie took Halo – a series with rich lore and refined first person shooting – took the latter, ditched the former, and turned it into cold, clinical, lifeless, always online, money spinning grindathon Destiny. I played Destiny and enjoyed it in a boring sort of way, but that doesn't mean I can't accept what it was. Anthem looks like that, but built on the back of Mass Effect's festering corpse rather than Halo's. Hopefully, I'm wrong on that one, but either way, one pretty alright looking game wasn't enough to save this conference from being a lame duck.
I honestly can't remember a time when EA didn't have the worst press conference at E3. They're the undefeated, back to back world heavyweight champions of having the shittest presser on the biggest stage in gaming, and once again I find myself asking, why does EA even need a press conference? Seriously, why do you need a press conference, EA? If they ditched this conference and had Anthem on stage at Xbox or PlayStation it would probably help the game get over since more people would be watching, and I honestly don't think it would hurt the sales of any of their other games at all. Give it up.
#6 Square Enix's Best Quality Was Brevity
Square Enix's conference bests EA's only – and I mean only – because it was half as long. This was a massive waste of time, and anybody who actually sat and watched it all should legally be able to send an invoice to Square Enix to get a monetary settlement for that time back.
The problem here – and again, I find myself asking, does Square Enix even need a conference for this? – is that they had absolutely nothing to announce, and so it seemed like they were having the press conference because someone had accidentally booked it and they didn't have the heart to say no to turning up. It was like they remembered on the morning that they had to show something, so they got an office junior to just group a bunch of their old trailers together using Microsoft Movie Maker while the rest of the studio went out for Cosmopolitans. It was a bunch of trailers that we'd already seen – some at other conferences at the same E3 – and precious little in terms of new information.
Shadow of the Tomb Raider looks fine but we'd already seen it. There's some sort of Final Fantasy XIV and Monster Hunter crossover happening. Final Fantasy VII Remake is just a thing that we now talk about in the same way that we talk about leprechauns and other mythical shit that nobody has laid eyes on but a few nutters swear actually exists. Just Cause is still going after the somewhat botched launch of Just Cause 3, and this time there's storms and stuff so that looks pretty cool, but again, we'd already seen the trailer.
Kingdom Hearts III has a release date, but until the game is actually physically in my hand, and I've opened the box to make sure that there's not just an IOU inside I won't believe it's coming out in January 2019. Also, the Kingdom Hearts III trailer was awful. I thought the sound was just boinked when the trailer was shown the first time at the Microsoft conference, but no, apparently it was designed that way. Also the Gummi Ship is back so I guess that's something to look forward to. You can't always sell the sarcasm in prose, so I'm just going to have to spell it out that I fucking hate the Gummi Ship in Kingdom Hearts. And I had no idea who like three quarters of the people were in the trailer. I know that's my own fault for not playing the 7,000 Kingdom Hearts spin-off games, but I tried one of them once and it was properly shit. Imagine how Xbox One players feel. I felt for sure Square Enix would announce the first two Kingdom Hearts games would be coming to Xbox, but they didn't. Good luck starting with III. It'll be like trying to learn Japanese by listening to Mr. Roboto by Styx over and over again for forty hours.
#5 Nintendo's Near Future Looks Bleak
This Nintendo Direct – which isn't a conference, but then if they're going to show it at E3, why not include it? – was not one for the ages, but if you're a big Smash Bros. fan then you'll at least get a kick out of all the stuff they showed off for the latest Nintendo beat 'em up.
First, the non-Smash stuff.
Okay, that's over with.
Only kidding. But seriously, if you don't like Smash you're kinda fucked on Switch this year. Mario Party is coming, and it looks like it makes quite novel use of the Switch itself. That's fine if you like party games, and you have loads of cool friends who all like to hang out and play Switch together instead of drinking themselves into a blackout at parties like normal people, but it's in the October big game slot, which is disappointing for anyone hoping for a robust single player experience this year.
There's DLC coming for Xenoblade Chronicles 2, which is great if you're still interested in Xenoblade Chronicles. Daemon x Machina is a new Switch game that looks a bit like Zone of the Enders, not because it's about mech suits blowing each other up but because it looks like a PS2 game. Fortnite is on Switch now, but the most exciting thing about this announcement was that it has its own voice chat system that doesn't use Nintendo's fucking dreadful mobile phone app, so maybe other games will follow suit going forward and one day we'll look back on the app and laugh, like we do with those telephones that you had to manually dial, penny farthing bicycles, and motion controls.
Speaking of motion controls, we got another look at the answer to the question that nobody asked, Pokemon Let's Go Pikachu! and the other one. All jokes aside, the games do look lovely graphically, and perhaps they'll be fun to play, and revisiting the Kanto region in glorious, beautiful HD is an alluring prospect, but I'd be lying to you if I said that Pokemon's first appearance on Switch doesn't look like a bit of a damp squid to me. I don't see how replacing the combat of more traditional Pokemon games with an arm waving mechanic like it's 2007 is really going to make for an entertaining game, but I'm ready to be proven wrong because I love me a Pokemon. Maybe I'll buy it and get an arm workout. Oh, and by the way, including Mew as an exclusive Pokemon for buying that stupid Pokeball version of Let's Go! is a dick move. It's the sort of thing that we'd be up in arms about if it was EA or Activision, but it's Nintendo so I'm sure we'll find some way to twist it into a positive.
The rest of the show was dedicated to Super Smash Bros. Ultimate, which looks like the Wii U game with a few tweaks and more fighters, but then what does that matter since they did a stellar job with Smash on Wii U? How much you enjoyed this segment will likely depend on how much you love Smash Bros., but I suspect that even the most dedicated members of the Nintendo Defence Force will concede that this went on for too long. Did we really need to get into the minutia of practically every character in the game, the stages, and the special attacks? Having every Smash fighter ever in one game is rad and all, but seriously, by the end, after listing fighter after fighter after fighter after fighter, it was like that time Chris Jericho read out his list of 1,004 wrestling holds on WCW Nitro. Trim it down, man.
The biggest takeaway from this Nintendo Direct was that 2018 does not look like a fantastic year for Switch. It's only year two so that's not exactly unheard of for a console, but after coming out of the blocks with Zelda and Mario in the first year the console was on the market, anyone hoping for Nintendo to keep up that momentum is surely disappointed by what was shown here. There was nary a mention of Metroid Prime 4, nothing about classics coming to Switch, and no update on the roundly mocked online service coming later in the year. This was Smash, Smash, Smash, and if you don't like Smash, then I hope you've got another console under your television to tide you over.
#4 Bethesda Made The Best Of A Bad Job
Bethesda had a hard job to do and I think they mostly pulled it off, but it was far from perfect. Fallout 76 is a tough sell to a lot of people. Taking a traditionally single player, story driven role playing game series and then trying to convince fans of that series that they should play an always online, multiplayer survival game set in the same universe is not easy. I know, because I'm one of those fans and I was sick in my mouth when I heard the words, "online multiplayer." Bethesda wisely knew that many of their fans would be up in arms about the direction they're taking with Fallout 76, and so they addressed the elephant in the room head on, trying to put across exactly what they were going for. While I wouldn't say this was entirely successful – I can't say I'm exactly champing at the bit to get blown up and then teabagged by WombRaider69 when I could be questing on my own – but I think they did the best they could with what they have.
The rest of their conference was a mixed bag. Andrew WK turned up for some reason, which I'd usually have no issue with but it was all a bit weird as nobody really knew what was going on, and the crowd didn't look like they were in the party mood. That whole thing felt like it had time travelled from an E3 ten years ago when celebrity cameos and random gigs were a thing that people thought was a good idea for E3. On the plus side, Rage 2 looked like it might be fun, getting the Watch Dogs 2 treatment of taking a drab shooter and giving it loads of attitude. We'll see how that pans out. While we're on, Pete Hines made a great joke about Rage 2 having been announced by "our friends at Walmart" referencing the infamous pre-E3 leak that spoiled a number of surprises, so that was nice.
I was pretty excited to see a teaser for the next Doom game, Doom Eternal, and while this was little more than an announcement of an announcement – more to come at Quakecon, apparently – it was still a welcome surprise. Wolfenstein is getting a spin-off set in the '80s which sounds right up my street. I just hope I can listen to I Ran by A Flock of Seagulls while I kick Nazis in the 'nads. They also spent time talking about mobile games – sigh – announcing that Fallout Shelter is coming to PS4 and Switch, but weirdly they didn't say Xbox One. I'm not sure if that was a slip of the tongue, or if for some reason Xbox isn't getting it. They've made a mobile Elder Scrolls, too, so if you weren't already totally pissed off with them spending time making an online Fallout instead of the Fallout you want, this probably put the icing on the cake.
Bethesda finished their conference by winning the 2018 Metroid Prime 4 Award, given to studios who are so concerned that they don't have enough to show off during their E3 conference that they cobble together a four second video to announce that one day that thing you really want might actually happen, despite having nothing to show for it yet.
Bethesda went for a double whammy here, first announcing a game called Starfield – replete with video of space, and something moving through space, and then a screen that said "Starfield" on it. Woah. Then came The Elder Scrolls VI – the first trailer for the much anticipated next game in the RPG series showed some hills, and you could see a bit of sky, and maybe a mountain, and then the words "Elder Scrolls VI" popped up on screen. Not so much as a fucking subtitle for the Elder Scrolls. I tell you, it takes some fucking balls to finish your E3 conference by announcing two games before the consoles that you'll be playing them on have even been announced, so I suppose we should at least be impressed, in a way. We'll have to rename the award for next year. Jesus.
#3 Ubisoft Is Kinda Getting Good At Conference Thing
Historically, Ubisoft has probably had more cringe on stage than any other publisher at E3. It's not that they make bad games, it's just that for some reason they generally fail to highlight the positives of their upcoming video games in a way that doesn't make me want to staple my own eyelids shut out of embarrassment. The last couple of years have been heading in the right direction, but their conferences always tend to get bogged down in unnecessary details, dragging on for too long, and dampening the mood as a result. While there was still some of that this year, for the most part it was well paced, and what they showed off looked good.
Beyond Good and Evil 2 is one of those games that seems to have been hanging around for years, and having seen some bits and pieces of it I do have to question the logic in making a sequel to a cult classic that looks nothing like said classic. It'll probably wind up Ubified to the point that it bears no resemblance to the original and becomes just another Ubisoft open world, per centage on maps, tower climbing, collectathon, but at least most of what Ubisoft makes is at least quasi-entertaining, so there's hope for it even if it likely won't be what fans want.
They spent too long talking about Trials. We all know how Trials works at this point. You ride bikes over impossible courses, fall off, and everyone laughs. Or at least that's how I play Trials. Badly. A 30 second trailer would have been enough to sell this. We got a peek at Skull and Bones, which just looks like the piratey bits from Assassin's Creed IV, but since they were the only thing I liked about Assassin's Creed IV, and the entire series for that matter, I'm marginally more interested in this than I ought to be. Pirates are awesome, we all know that, and since Sea of Thieves seems to have been about as popular as the clap since launching earlier in the year, maybe this'll be the pirate 'em up we need.
Assassin's Creed Odyssey sadly doesn't feature an ancient assassin with a magical hat that can possess people, and is actually just another Assassin's Creed game set in Greece. It's nice to see we're back to getting annual Assassin's Creed games after that lengthy one year hiatus. The Division 2 looks pretty good if you like online multiplayer shooters, which of course, I don't. There's also The Crew 2 just in case you want to take the standard Ubisoft open world formula in car form. Oh, and they've got an upcoming space shooter called Starlink, and if you buy it on Switch you get Fox McCloud as a bonus character which is rad. If you squint your eyes it'll be like you're playing the Star Fox game you wish Nintendo had given us instead of that motion controlled abortion on Wii U.
I can't say that I was personally thrilled about much of what Ubisoft showed off, but their conference was punchy with little in the way of down time or awkwardness, they did a good job of selling everything, and they actually had some stuff to show off which made a pleasant change from most of the other pressers on this list so far.
#2 Sony Had The Best And Worst Conference Of 2018
Honestly, you couldn't make this up. Sony had wisely announced prior to E3 that rather than having a traditional conference they'd be taking a deeper look at four of their biggest upcoming games, almost certainly because they knew they didn't have much to show off and they wanted to avoid upsetting their fanbase who now expect every conference to be more explosive than a Bond movie after the superlative pressers in 2015 and 2016. So what they actually did was build a tent to look like the interior of a church – which we later found out was in reference to a location in The Last of Us Part II, but was very confusing at first – and then after showing off ten minutes of the next Naughty Dog game, had a fifteen minute intermission while they moved everybody to the next location for the rest of the show. They had a presenter stalling for time while the audience was on the move, and the whole thing was bizarre, and incredibly awkward.
I'm writing this out now, and it only happened a day ago, and I'm still not convinced I'm not making the whole thing up as part of some sort of acid flashback. Did this actually happen? Have I finally lost my fucking marbles? Answers on a postcard please.
If we were ranking conferences based on the first twenty minutes alone, Sony's would be the worst since 2006. It was so poorly conceived that you can't even comprehend how whoever came up with the idea wasn't immediately popped into a cannon and fired directly into the sea by Sony top brass. Who has fifteen minutes of a conference, then takes a little break, then carries on with the conference? Absolute madness. But as it happens we don't rank conferences based on the first third alone – we look at the bigger picture – and once the show got going again business really picked up.
First of all, The Last of Us Part II looks incredible. The production values of the game are insane, the animations look to be some of the best ever seen in a video game, and it managed to be sugary sweet and violent as all hell in the space of about four seconds. If you're not a fan of Naughty Dog's brand of video game storytelling then it doesn't look like the next episode of The Last of Us will change that, but for everyone else this is definitely one to watch. After the fantastic The Last of Us gameplay demo we went into the aforementioned studio switcheroo, and the next ten minutes or so were completely bamboozling. Eventually, after wasting our time for long enough, they showed us a trailer for the next Call of Duty, and they announced that Black Ops III would be free on PS Plus immediately. Fair play.
If they'd filled up the time while the audience moved studios with trailers then whole thing would have worked, or you know, just don't move an entire studio full of people for no fucking reason. But they didn't, so here we are. Once things finally got moving again we got our first proper look at Ghost of Tsushima, an open world action game set in ancient Japan, and it was a graphical stunner. There were a couple of janky animations, and I feel like it would have looked a little cooler if everyone spoke in Japanese and they subtitled the whole thing, but it certainly looks like one to watch. We finally saw the remake of Resident Evil 2, due for release in January, and the next game from Remedy, Control, which looked interesting, but was mainly notable because Remedy had been acting as a second party developer for Microsoft for years prior to this announcement.
We saw Nioh 2, and the least awful trailer for Kingdom Hearts III of the expo, before seeing a little of Death Stranding – which we saw no gameplay of beyond Normas Reedus walking about, so we still have no idea what the game actually is – and then more footage of Spider-Man which still looks like a superhero game worthy of filling Arkham's shoes.
Sony has easily the strongest first, second, and third party line-up of games coming in the near future, but the needlessly complicated conference format nearly derailed their messaging here. Yes, try something different if you like, but this was a misfire, and it only managed to avoid descending into farce because the games looked so strong. Perplexing and exhilarating in almost equal measure, Sony managed the seemingly impossible task of having both the best and worst conference of E3 2018, all rolled into one.
#1 Microsoft's Brisk Conference Looked To The Future
Microsoft had the only legitimately good conference of E3 2018 as far as I'm concerned, but that itself comes with a bunch of caveats that we'll get to later. First, the good stuff.
Microsoft's conference was quick and almost perfectly paced. It was, in many ways, like Sony's 2016 presser which is for my money one of the best we've ever seen at E3. It was trailer after trailer after trailer after trailer, with very little in the way of developers waffling on awkwardly, and no celebrity cameos or bizarre transitions. There were no obvious toilet breaks, like how we used to get fifteen minutes of Call of Duty every year, and they didn't even waste our time by bringing a car out on stage for the inevitable yearly Forza announcement.
Halo Infinite started the show, but so little was shown that it wasn't clear if this was an actual proper Halo game or some sort of spin-off. It's apparently a sequel to Halo 5, but I'm guessing it's way off given how little we actually saw. There was a Life Is Strange spin-off, Devil May Cry 5, and Dying Light 2, as well as the obligitory Forza announcement, and an update on Sea of Thieves. There was five minutes spent talking about Gamepass which was the only real downer of the conference as their big announcement – that games will now install faster – felt like something that should probably be announced in a blog post rather than on stage. I'm sure they all worked real hard on it, but Xbox One's garbage install times probably don't need to be highlighted at all at this point. We saw Shadow of the Tomb Raider, and thankfully, they didn't pretend it's an exclusive this time around. In fact, they didn't do their usual trick of pretending loads of games are exclusives when they're really not, so that was a refreshing change.
Towards the end of the presser, Phil Spencer announced that Microsoft has acquired five new first party studios including Ninja Theory. Now, short term, that's not helping, but if you think this generation isn't already a bust for Microsoft then I don't know what to tell you. It's over. It's now about damage control with Microsoft in a holding pattern until Xbox Two arrives, and they'll be hoping not to repeat the same mistakes they made this gen. This announcement was huge in indicating that they're on the right course, and so while it might not have been as exciting as the games being shown off it was way more important. Microsoft desperately needs to improve their first party output so there's a reason to pick up an Xbox over a PlayStation, and Phil Spencer knows it. They can't just keep recycling Halo, Gears, and Forza forever.
While the studios they've thrown money at might not look like world beaters at the minute, remember this: when Sony bought Naughty Dog they were famous for Crash Bandicoot, and spent their first few years as a Sony first party studio making Jak & Daxter games. After years of cultivation, they're now hands down the best studio in the industry, responsible for huge critical successes like Uncharted 2: Among Thieves, The Last of Us, and Uncharted 4: A Thief's End. Guerrilla spent years making drab first person shooter series, Killzone, before ultimately creating one of the best games this generation, Horizon Zero Dawn. And Sucker Punch – famous for the Sly Cooper series, before transitioning to inFAMOUS – are now making open-world samurai 'em up Ghost of Tsushima. Given time, room to experiment, and the right leadership, this could be a huge deal for Microsoft, and is easily the best thing they've done this generation. Except maybe killing Kinect.
At the end of the show, they announced a Gears / Funko Pop collaboration which felt a little bit like that time Square Enix announced the Final Fantasy VII port for PS4 on stage at PlayStation Experience. Fortunately they redeemed themselves by quickly announcing a PC Gears game that looks like XCOM, and then Gears of War 5 which, horrendous macho bullshit dialogue aside, looks very much like the Gears game fans are after. When Phil Spencer hit the stage to thank everyone for turning up, the lights cut out mid-sentence and in an incredibly cool just-one-more-thing moment, we saw a trailer for Cyberpunk 2077. It was a fantastic finish to a strong conference.
If there's a downside to all of this, and of course there is because the attentive among you will recall I mentioned caveats earlier, it's that all of the most exciting games that Microsoft showed off here are on PS4. And that's the difference between the strong PlayStation conferences of yore and this one. Halo and Gears aren't the exciting properties they once were, and all of the third party games that are coming are on PS4, so while this was a good conference, it wasn't necessarily a great advert for the Xbox One. If you don't like Halo, Gears, or Forza and you already own a PS4, there was very little here that would probably convince you to buy an Xbox One, and it's been that way since the start of the generation.
Still, well done to Microsoft for seriously upping their game, and delivering a quality press conference that entertained from start to finish and gave us plenty to look forward to in the future. Perhaps next year everyone else could arse themselves to turn up and do the same.
Feel free to leave a comment about this week's Counter Attack in the comments section below. Which conference did you like best from E3 2018? If you want more from Counter Attack then perhaps check out E3's Ten Most Embarrassing Moments, or The Rise and Fall of SEGA.
10 Years Later: 'Mass Effect 2' is An All-Time Sci-fi Classic
Mass Effect 2 didn't just nail the formula for a successful sequel, it tied together one of the greatest science fiction tales ever.
Mass Effect launched in 2007 as the boldest science fiction project ever conceived for consoles. The complex mythology, history and the many alien races, each with their own political/religious beliefs offered a depth rarely seen in the medium. Only a game as ambitious as Mass Effect 2 could not only match the pedigree of such a massive project but surpass it in every single way imaginable.
Released 3 years after the original, a full decade ago, Mass Effect 2 set the benchmark for not just sequels but for science fiction gaming as well. Few sequels are able to overcome the weaknesses of their predecessors with such perfect accuracy while also doubling down on what made them good in the first place.
The first task that fell to Bioware was to refine the combat. The original game had more of a strategic angle to it but that strategy meant the game was constantly stopping and starting, stuttering the action and ruining the flow of the game. By streamlining the combat into more of an action RPG experience (emphasis on action), Mass Effect 2 created a much better sense of tension in battle sequences. Aiming, using techniques and issuing orders also flowed more smoothly with these changes.
Another major change was the removal of the Mako, an exploratory rover the player drove around alien planets with. While a novel idea, the Mako often lead to aimless wandering as the player sought out resources on the many planets of Mass Effect. Instead of driving to their destination, players were now warped directly to the area they would be exploring. Resource collection was overhauled as a result.
While few players will talk about the thrill of spinning a globe around and aiming a reticle in order to collect resources in Mass Effect 2, the simple speed by which this process was streamlined offered a hefty margin of improvement over the original game. Resources that might have taken a half-hour to collect in the first game could now be found in 1/10 of that time. Resource collection, while a vital part of the game, was never meant to be the time sink it was in the original Mass Effect, and by speeding up this process, Mass Effect 2 allowed players to get back to the meat of the game: doing missions and exploring the galaxy.
Of course, these aren't necessarily the most significant changes that players will recall from their time with Mass Effect 2. The story and character roster were also expanded considerably from the first game, and these are without a doubt the biggest improvements that this sequel is able to mount.
While Mass Effect had seven playable characters, Mass Effect 2 expanded that to twelve. Not only was the amount of characters an improvement, though, the quality of the characters on offer was also much stronger this time around. A full nine new characters were introduced for players to utilize in combat, strategize with and get to know throughout the game. Among them were badass assassin Thane Krios, dangerous convict Jack, morally dubious Miranda Lawson, and hivemind robot Legion.
In fact, the cast of Mass Effect 2 is so good that it has rightfully become a benchmark for the creation of a compelling cast of characters in RPGs, and video games, in general. The sheer diversity on display in the looks, personalities and movesets allowed for the cast is awe-inspiring, and this is without even considering the trump card that Mass Effect 2 flashed throughout the experience of playing the game.
The monumental suicide mission to raid the Collectors' base and save humanity is the impetus for the entire plot of Mass Effect 2, and the reason for which the player is recruiting the baddest mother fuckers from all over the galaxy in hopes of success. It isn't just a suicide mission in name either, many, or even all, of the cast can die during the completion of this mission, adding a layer of suspense and finality to the final stage of Mass Effect 2 that few other games can match.
To this end, players were encouraged to get to know their crew through loyalty missions specific to each cast member. By undertaking these optional missions and completing them in a way that would impress or endear themselves to the character in question, players were able to ascertain the unquestioned respect and loyalty of that character, ensuring they wouldn't go rogue during the final mission.
Still, even passing these prerequisites with flying colors wasn't a guarantee for success. Players also had to pay attention to the strengths and weaknesses of the characters when assigning tasks and making split-second decisions. Who you would leave to recon an area, repair a piece of equipment, or lock down a path, could make the difference as to who was going to survive the mission. Further complicating things, the characters you wanted to take with you to final branches of the mission might be the very people best suited for these earlier tasks.
"Mass Effect 2 isn't just one of the greatest science fiction games of all time, but one of the best science fiction experiences in any medium, full stop".
Getting everyone out alive is a truly Machiavellian task, requiring either a guide or multiple playthroughs in order to get it precisely right. To that end, my feeling is that it's better to go at it honestly the first time around, dealing with the requisite losses that this experience entails. After all, it isn't really a suicide mission without a couple of casualties right? Even with all of my preparations and foresight, I lost Tali and Legion in the final mission, but for the fate of the human race, these losses were an acceptable cost.
Even outside the strength of this fantastic cast and the monumental undertaking of planning and executing this final mission, there were other key characters and elements introduced as well. The Illusive Man, voiced by the great Martin Sheen, emerged as a necessary evil, saving Commander Shepard from death but asking morally complex decisions to be made as the cost of doing business. The relationship with, and the choices the player makes, in regard to The Illusive Man have far-reaching consequences for the remainder of the series, and as he emerged to become a primary antagonist in the final game of the trilogy, the considerations to be made were vast and insidious by their very definition.
With so many factors working in its favor, Mass Effect 2 is the rare game that is so perfectly designed that both its predecessor and sequel suffer by comparison as a result. While the improvements of ME2 make it hard to go back to the original game, the scope and ambition of an entire cast that could be alive or dead at the end of the journey also neutered the third game, causing many of the best characters in the trilogy to be excised from the final leg of the trip.
Truly, Mass Effect 2 isn't just one of the greatest science fiction games of all time, but one of the best science fiction experiences in any medium, full stop. Like The Empire Strikes Back before it, Mass Effect 2 is the best exemplar of its universe and what makes it compelling and worthwhile in general.
PAX South 2020 Hands-On: 'Speaking Simulator,' 'Iron Danger,' and 'Wildermyth'
PAX South brought an extremely diverse lineup of games to San Antonio, and in this next roundup, it's time to look at another diverse assortment of titles. These include Speaking Simulator, the surrealist take on the art of speaking, Wildermyth, a beautiful new RPG based on D&D, and Iron Danger, a surprisingly player-friendly take on roleplaying.
Speaking Simulator
When asked why he was inspired to develop Speaking Simulator, the developer promptly responded, "I don't know!" That was exactly what I felt while playing its demo at PAX. It left me mystified, amazed that it exists, overwhelmed by its complexity, and delighted with its absurdity. Speaking Simulator follows a highly advanced android tasked with assimilating into human society in order to gain world domination – and to do that, he'll need to learn how to speak first. Players are thus tasked with controlling every aspect of this android's face and guiding it through increasingly difficult social situations.
Speaking is an awkward art for many people (including myself), and Speaking Simulator is just that: awkward. You can control nearly every aspect of the android's face. You can move its tongue with the left stick and its jaw with the right, while manipulating its facial expression, eyebrows, and more with other buttons. This leads to a delicate balancing act where complete control feels just barely out of reach so that you must always be alert and able to sufficiently direct your mechanical face.
During each conversation, you'll have so many different moving parts to consider. You'll have to follow prompts about where to move your tongue, how to adjust your mouth, how your face should look, and so on. The more complex the conversation, the trickier it is to speak. Scenarios during my demo included a date, a job interview, and the most normal social situation of all, speaking to a man while he's using the toilet. And of course, if you don't perform adequately in these conversations, then your face will start to explode – which is only natural for awkward conversations, after all.
Speaking Simulator is the definition of controlled chaos. It shows just how difficult it really is to be a human – controlling the face alone was far more than I could handle, as my frequent face explosions during my demo showed me. Playing Speaking Simulator was an equally hilarious and surreal experience, one that I can't wait to experience in full when it releases on Switch and PC at the end of January.
Iron Danger
Iron Danger was one of my biggest surprises at PAX South. When I arrived at the Daedalic Entertainment booth for my appointment with Iron Danger, I didn't expect to enjoy it half as much as I did. As a western-styled, point and click RPG, Iron Danger was outside my comfort zone. Yet the game is explicitly designed for players like me, who can feel intimidated by the immense amount of strategies and decisions that the genre requires. This is thanks to its core mechanic: time reversal. Perhaps this mechanic isn't entirely unheard of in RPGs (Fire Emblem: Three Houses comes to mind as a recent example), but the way it's implemented in Iron Danger makes all the difference.
It begins simply enough for an RPG. Your village is under attack, and as you attempt to escape to safety, you have the misfortune of dying. But death is only the beginning: just as you fall, a mysterious being blesses you with the ability to rewind time at any moment you'd like. That means that if you ever make a wrong move during combat, then you can reverse that decision and try something else. Time is divided up into "heartbeats," which are measured in a bar at the bottom of the screen. If you want to go back in time, simply click on a previous heartbeat. There's no limit on how often you can use this ability: battles become a process of trial and error, of slowly rewinding and progressing as you discover what works. If you end up walking into an enemy trap, simply click back to the heartbeat before the ambush, and try a different strategy.
Iron Danger takes the stress out of roleplaying. RPGs are all about making decisions, and typically, making the wrong decision comes at a high price. But thanks to the time-reversal mechanic, Iron Dungeon gives you the room to experiment without consequence. As the developers at the booth explained to me, the ability to undo your actions turns Iron Danger into more of a puzzle game than an RPG. It's all about evaluating your situation, the abilities at your disposal, the locations and actions of different enemies, and so on. And if everything goes wrong, then there's nothing to worry about.
That doesn't mean that Iron Danger will be too easy, however. Current indications point to the opposite. After I played through the tutorial, the developers took over and showed me an advanced, extremely complex level from later in the game, filled with deadly enemies and dynamic environments to consider, with fields that can catch on fire and explosive barrels to throw at enemies. You'll have to constantly skip forward and backward in time only to survive. This combination of player-friendly mechanics and hardcore roleplaying combat is an exciting mix, extremely appealing for someone like myself who loves RPGs but doesn't enjoy the stress that often comes with them.
Wildermyth
In addition to video games, PAX South also had a substantial portion of the exhibit hall devoted to tabletop games – including, of course, Dungeons and Dragons. But if you wanted to experience D&D-style action without leaving the video game section of the expo, then Wildermyth perfectly fit the bill.
This new RPG is a hybrid between DnD storytelling and worldbuilding with XCOM-esque combat. Like D&D, it allows players to forge their own adventures and stories. Decisions during story events can impact everything from the way the larger story plays out to the weapons your character can use in each battle. Story sequences play out randomly, with events occurring differently depending on which enemies you've faced, which characters are in your party, which regions you've explored, and so on. It's an extremely variable story, but with such adaptable writing, each story sequence feels natural, despite its apparent randomness. Instead, it should encourage replayability, to experience every possible story beat there is.
Combat plays out in a grid-based strategy style, similar to games like XCOM. Each character is decked out with unique abilities of their own, and can interact with their environment dynamically. My favorite ability to experiment with was with the mage character, who can imbue environmental objects with magical abilities, such as attacking enemies who get close or inhibiting nearby enemies with status debuffs. I loved exploiting my surroundings and constructing the best strategies during my demo, and cleverly using special abilities like these will likely be key to strategically mastering combat later in the full game.
Like so many other games at PAX, Wildermyth also boasts of a visually distinct art style. The entire game is framed as a storybook; narrative sequences play out in comic book-like illustrations, and environments and characters consist of flat paper cut-outs in 3D surroundings. Pair this with a muted color palette and a simple, hand-drawn style, and Wildermyth has a quaint, comfortable art style that really supports the fairytale feel of the whole game. Currently available on Steam Early Access, the full game is set to release later this year.
Indie Games Spotlight – Pastels, Parenting, and Pedestrians
Check out five of the most creative and compelling upcoming indies in the second Indie Games Spotlight of 2020.
Indie Games Spotlight is Goomba Stomp's bi-weekly column that shines a light on some of the most promising new and upcoming independent titles. Though 2020 is already scheduled to have several of the most anticipated indie releases of the last few years, this time we're going to focus on games coming out in the immediate future. From vibrant brawlers to daughter raising simulators, you're bound to find something that tickles your fancy in the coming weeks.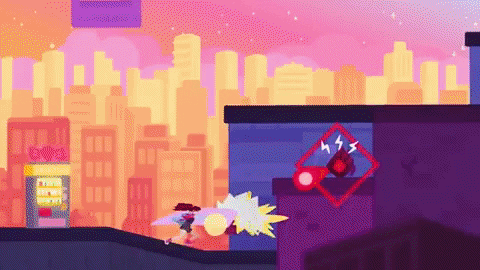 Be John Wick for a Day in Super Crush KO
The neon-tinged shoot 'em up Graceful Explosion Machine quickly became one of the best indies on the Switch in 2017. Almost three years later, the same crew at Vortex Pop is back again with Super Crush KO, a fast-paced brawler set in a vibrant, near-future city. Despite the change in genre, however, it's clear that Vortex Pop haven't lost their design sensibilities in the slightest.
Super Crush KO plops players into a pastel world full of evil robots and cat-stealing aliens. Such is the situation of protagonist Karen when she's rudely awoken to find her fluffy, white-furred pal catnapped. Thus, she embarks on a mission to punch, kick, juggle, and shoot anyone trying to keep her from her feline friend. Just like with Graceful Explosion Machine, the goal here is to clear levels with style, rack up high scores, and climb the leaderboards to compete with players around the world. Super Crush KO is out now for Switch and PC.
LUNA: The Shadow Dust Rekindles Lost Memories
Luna: The Shadow Dust is an absolutely stunning, hand-drawn adventure that follows the quest of a young boy who must restore light and balance to an eerie, enchanted world. This lovingly crafted point-and-click puzzle game originally began as a Kickstarter and is finally seeing the light of day after four long years of development.
Beyond its frame-by-frame character animation and appealing aesthetics, LUNA also promises to offer all manner of environmental puzzles to keep players engaged. Control will be split between the boy and his mysterious companion as the two gradually forge a bond and try to uncover the boy's lost memories. With emphasis placed on emergent storytelling and atmospheric mastery, LUNA should be well worth investigating when it releases on February 13th for PC. Don't miss trying out the free demo either!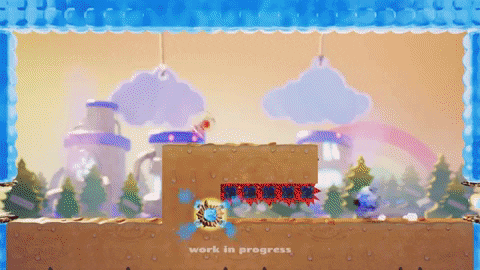 Georifters – An Earth-Shattering Party Game
Genuinely entertaining party games are shockingly hard to come by in a post-Wii world. Georifters looks to fill that gap by offering a multiplayer-centric platformer centered around spontaneous terrain deformation. Players will be able to push, flip, twist or turn the terrain to overcome challenges and battle competitors in hundreds of stages in single-player, co-op and four-player multiplayer modes.
Of course, multiplayer will be where most of the fun is had here. Each character boasts a unique terrain-altering ability to help them attain the coveted crystal in every match. This makes character selection a serious consideration when planning a winning strategy against friends. To drive this point home even further, there will even be dozens of unique themed skins for players to customize their favorites with. Just like the original Mario Party titles, get ready to ruin friendships the old fashioned way when Georifters launches on all platforms February 20th.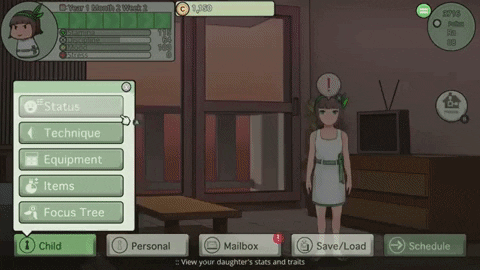 Master Parenting in Ciel Fledge: A Daughter Raising Simulator
To say the simulation genre is ripe with creativity would be a massive understatement. Ciel Fledge: A Daughter Raising Simulator takes the Football Manager approach of letting players manage and schedule nearly every aspect of their daughter's life; classes, hobbies, time spent with friends, you name it. The week then flies by and players get to see how their decisions play out over the weeks, months and years that follow. To keep things engaging, extracurricular activities and school tests are taken via a fascinating blend of match-three puzzles and card-based gameplay.
Just like in Fire Emblem: Three Houses, it's easy to imagine the strong bonds that'll form after investing so much time and energy into Ciel's growth into an adult. Better yet, Ciel Fledge is filled out by what Sudio Namaapa calls "a cast of lovable characters" for Ciel to befriend, learn from, and grow up with. Prepare to raise the daughter you always wanted when Ciel Fledge: A Daughter Raising Simulator releases on February 21st for Switch and PC.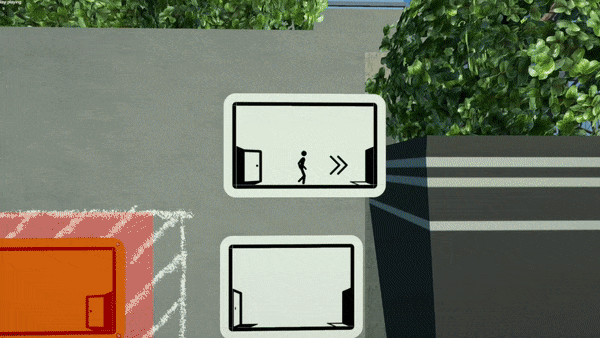 The Pedestrian – Forge Your Own Path
The Pedestrian puts players in the shoes of the ever-recognizable stick figure plastered on public signs the world over. From within the world of the public sign system, players will have to use nodes to rearrange and connect signs to progress through buildings and the world at large.
The Pedestrian is a 2.5D side scrolling puzzle platformer, but the real draw here is the puzzle aspect. The core platforming mechanics are on the simpler side; players can jump and interact with different moving platforms, ladders, and the occasional bouncy surface. The possibilities of where this novel concept can go will all depend on how inventive the types of signs players can navigate will be. The character is also surprisingly charming; it's inherently fun to guide the little pedestrian man through buildings and environments he wouldn't normally find himself in.
Whether you're a puzzle fan or simply appreciate the aesthetics, be sure to look out for the full journey when The Pedestrian launches on PC January 29th. Get an idea of what to expect by trying out the free demo too!