11 Wrestlers Who Should Win WWE's King of the Ring/Queen's Crown Tournaments
Who Will Win King of the Ring?
Who Will Win Queen's Crown Tournaments?
Ted DiBiase. Bret Hart. Stone Cold Steve Austin. Bret Hart again. These are just some of the wrestlers who have had their WWE careers skyrocketed forward by winning the King of the Ring Tournament. And in 2021 it's finally back, but it's not alone!
For the first time, ever female wrestlers will also have a chance to get in on the action with the Queen's Crown Tournament. And frankly, it's about darn time! Both tournaments begin October 8th and will culminate with the finals at Crown Jewel on Thursday, October 21st.
But of all the superstars on the WWE roster, who really needs or deserves to have this victory? And which woman should be the inaugural Queen? Let's dive in and find out.
11. Not Charlotte Flair
Charlotte Flair is an incredibly talented wrestler and has proven herself time and time again. In fact, she has won more women's titles than any other wrestler in WWE history. She has the pedigree, persona, and skill to last for a long time.
For the love of God, please don't let her win Queen's Crown.
This tournament seems like it was made specifically to give Charlotte another accolade to her already extensive list. Heck, she's even called The Queen! But she doesn't need this. We all know how good she is. She no longer needs to prove how dominant she is.
And you know who agrees? Charlotte Flair!
In an interview with talkSPORT, Charlotte said, "I don't think I should have to be in it, I already have the title. They should get to face me if they win. It won't be Queen vs. Queen, it will be Queen vs. whoever won the tournament."
And that's a great idea! So WWE, please listen to The Queen herself and don't put Charlotte Flair anywhere near the Queen's Crown Tournament.
10. Drew McIntyre
Drew McIntyre was one of WWE's saving graces during the pandemic. He believably defeated Brock Lesnar for the WWE Championship and had some fantastic matches against the likes of Sheamus, Jeff Hardy, and AJ Styles.
Unfortunately, this domination did not carry on out of the Thunderdome era. He lost his title to The Miz with a Money in the Bank cash in and after many failed attempts to win it back from Bobby Lashley, McIntyre was moved to the midcard.
Even though he recently challenged Big-E for the title, I think winning King of the Ring would be a great way for WWE to say thank you while pairing a nice crown to go with Angela, his claymore. Plus, this could serve as another route to get some more awesome McIntyre vs. Sheamus matches!
9. Doudrop
Let's keep things Scottish, shall we? Dourdrop has been one of the best surprises of the past year. Her power combined with her comedic sensibilities has made her one of the more unique wrestlers on the women's roster.
Also, you can absolutely see her joy every time she wrestles. This is clearly a woman who loves professional wrestling and wants to do the best work possible. This positivity is contagious and would be fantastic for the inaugural Queen.
Currently, Doudrop has some great momentum after breaking up her partnership with Eva Marie. A great way to capitalize on this momentum would be to have her win Queen's Crown.
8. Dexter Lumis
This is probably the weirdest pick on the list, but it's intriguing nonetheless. Currently, on the NXT roster, Dexter Lumis carries himself like a king and has a clean-cut look that would go well with a crown.
Most recently, Lumis had his wedding to Indi Hartwell where, shockingly, nothing went wrong and he said his first words in WWE ever, showing how much he truly cares for Hartwell. And it's this relationship dynamic that would make Lumis an excellent king.
Normally, Lumis is silent, methodical, and sadistic. This could be pretty good for a king, but it's the relationship between Lumis and Hartwell that would make him incredible. It could work as a Macbeth and Lady Macbeth situation. He could still be evil, but also constantly be manipulated by Hartwell to do her bidding.
Of all the King of the Ring matches, there have been, we have never had one truly be the strong, silent type. Dexter Lumis, with Indi Hartwell by his side, would be the best example of this.
7. The Miz
And on the completely other side of the coin, The Miz! The Miz is brash, cowardly, has a massive ego, and cheats whenever he can. These traits are absolutely perfect for a good heel King of the Ring.
Giving off the same feeling as Ted DiBiase, imagine King Miz as Prince John from Robin Hood (the Disney version). He'd never let anyone forget that he is king, but he would never back it up himself. John Morrison could even serve as a type of Sheriff of Nottingham, making sure King Miz's dirty work gets done.
This could also serve as a way to get a few younger wrestlers over. If we have this Prince John figure, we need a Robin Hood to get in and take him down. It'd be an absolute blast!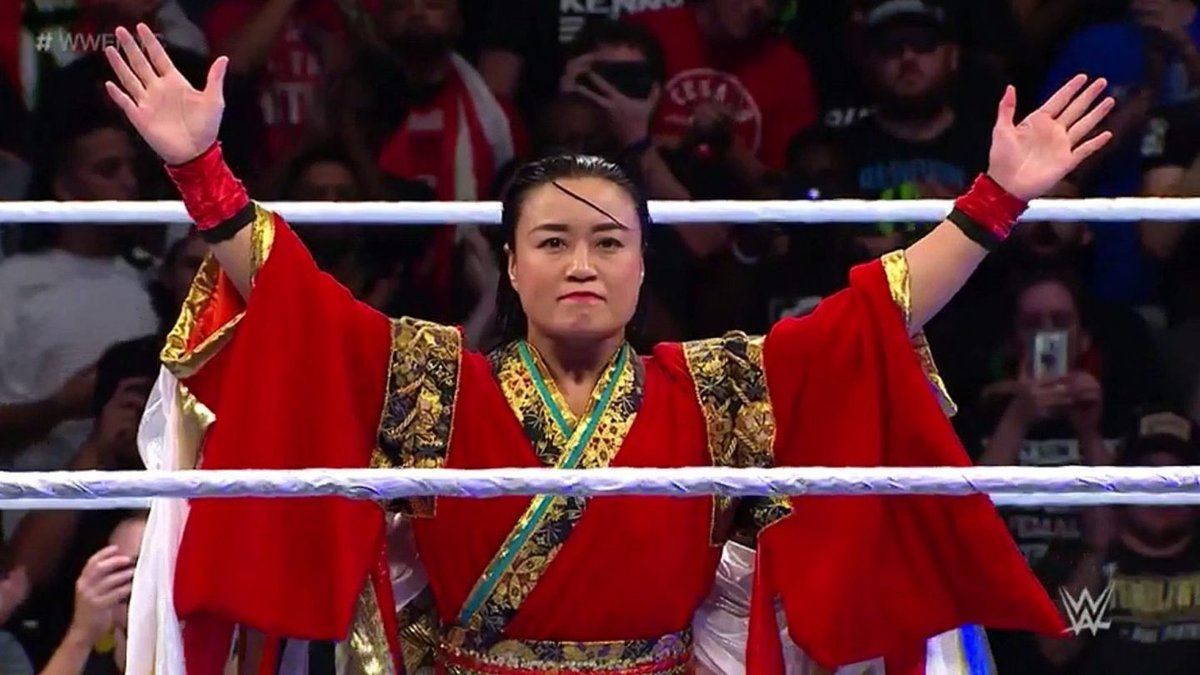 6. Meiko Satomura
Whenever a new title or tournament is introduced, it is important to establish credibility. This was done with the Intercontinental Title by giving it to Pat Patterson. And a great way to do this with Queen's Crown would be to have Meiko Satomura win it.
A practitioner of strong style wrestling, Meiko Satomura is currently the NXT UK Women's Champion after defeating Kay Lee Ray back in June. However, her pedigree goes back so much further than that.
Satomura began wrestling in 1995 where she appeared in both Gaea Japan and WCW. She has been active ever since, even going so far as to form an all-female wrestling promotion, Sendai Girls' Pro Wrestling, in 2006. Plus, she has one of the best nicknames in all of wrestling: The Final Boss. Seriously, how cool is that?
Mekio Satomura is arguably one of the most influential female wrestlers in the world. And if you want to make a brand new tournament have any kind of clout, this would be a great way to do it.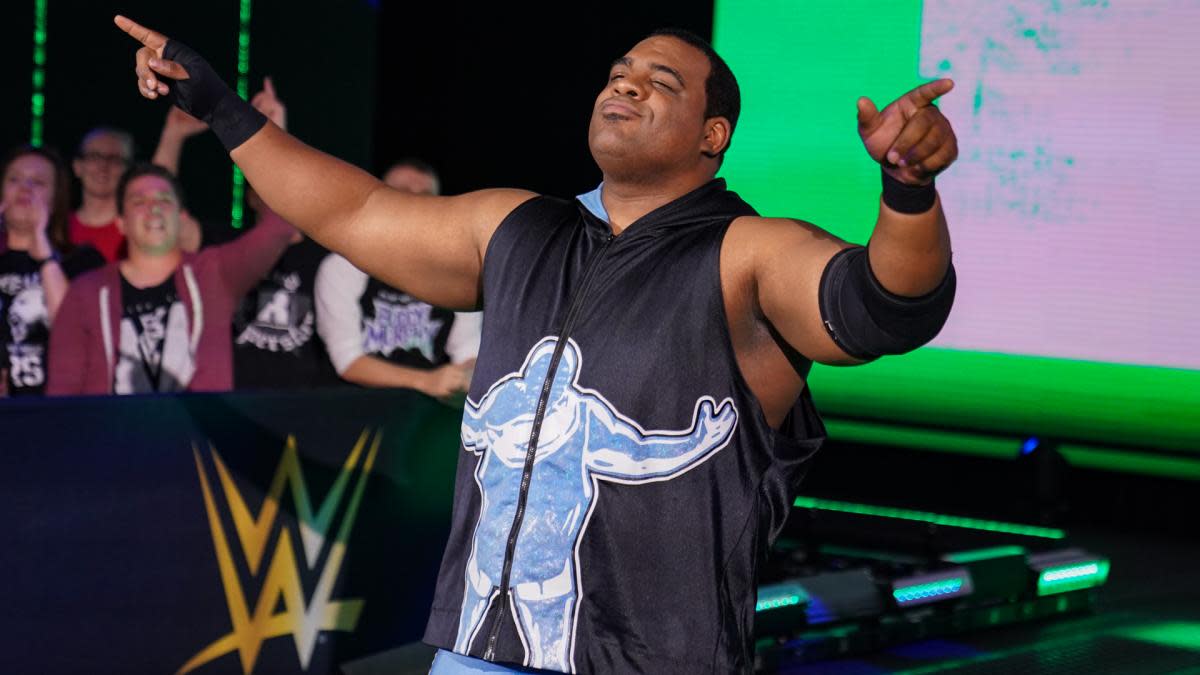 5. Keith "Bearcat" Lee
Keith Lee was one of the most exciting new wrestlers to come to the WWE a few years ago with his impressive size, agility, and in-ring ability. Unfortunately, this run was cut short due to some massive health issues. But now he's back and what's a better welcome than becoming King of the Ring?
This is an excellent way to start pushing Lee again. It establishes his dominance without hurting the runs of any of the wrestlers currently holding a title. Really, it's a win-win situation.
The best part is that this would work whether WWE wants him to be a heel or a babyface. Either way, it's good to see the limitless one once again.
4. Cesaro
Cesaro has been over with the fans longer than I can remember. He's an amazing wrestler and incredibly charismatic to boot, which is why it's such a shame that he hasn't really been in the main title picture.
A great way to give him a push would be to have him win King of the Ring. This would not only serve as a great way to show his talent but probably thrust him right into the main event picture again. And who doesn't want that?
Cesaro deserves to have much more success than he's had in the WWE. And King of the Ring is the best way to right that wrong.
3. Shayna Baszler
Simply put, Shayna Baszler is the most terrifying female wrestler on the WWE roster today (sorry, Alexa Bliss). This is especially true with her recent obsession with breaking the arms of each opponent she defeats. And the Queen of Spades could easily take this momentum to win the Queen's Crown Tournament.
What's most exciting is the different storylines that open up with Baszler. She is currently in a feud with Doudrop who saved Dana Brooke from the aforementioned arm breaking. That stare-down was epic and could have set the stage for a very interesting final where I'd like to see either competitor win.
Then there's Natalya Neidhart, aka The Queen of Harts. Putting the Queen of Spades against the Queen of Harts in the finals for the Queen's Crown Tournament makes almost too much sense. And afterwards, Baszler could still take on Charlotte Flair to determine who is the ultimate Queen of the WWE. And who wouldn't want to see that?
Shayna Baszler is an exciting and dynamic wrestler who would immediately bring a lot of credibility and weight to the Queen's Crown Tournament.
2. Xavier Woods
The New Day is easily the most popular and best stable currently in the WWE. They're charismatic, talented, and have an incredible pedigree with 11 Tag Team Titles as well as 2 world championships between Kofi Kingston and Big-E, the current WWE Champion.
But a stable is made of more than two members and that third member is Xavier Woods. Unlike Big-E and Kingston, Woods hasn't had as much singles success. While the other two have been the WWE, Intercontinental, and US champions, he has not. And he really deserves it.
King of the Ring would be the perfect place to do this. Woods has been working his butt off, campaigning for the past two years to bring the King of the Ring tournament back, and has gone on record saying that's the one thing he wants to do. And the fans are all behind him. Just look at WWE's recent tweet about who should win the tournament!
More than anything, Xavier Woods wants to be King of the Ring. The fans want him to be King of the Ring. Heck, even I want him to win King of the Ring more than anyone else on this list.
However, there is one more wrestler whose victory would have a greater effect than anyone else.
1. Walter
Walter is one of the most dominant wrestlers WWE has ever seen. His tenure as the NXT UK Champion was legendary with some of the best wrestling matches of all time. His gimmick as the ring general made him the most compelling heel in the entire company. And this heat would easily continue if he became King of the Ring.
Think about it. Everyone wants Xavier Woods to win, including myself. Imagine that we get to the finals and it's Woods vs. Walter. The crowd is easily behind Woods. Yes, Walter is brutal and intimidating, but we saw him lose for the first time just over a month ago. It's possible.
They both go at each other and it is brutal. Walter keeps knocking Woods down, but he gets back up. Woods uses his speed and high-flying style to take Walter down to his knees many times.
All of the WWE universe would hate him and he wouldn't care. Also, Walter's egotism and stern personality suit the title perfectly. Yes, Reigns and Big-E would be the champions, but why would Walter care? He'd be king. And a king bows to no one.
So what do you think?
So what do you think? Any wrestlers that you think would be more deserving? Let us know in the comments below!